SHARE YOUR BATTLE Weekly Challenge! HILL GIANT
Today, let me share about the Heal Giant card in Splinterlands game.
Hill Giant is a level 1 common earth monster with mana cap 3, mana attack 1, speed 1 and health 6 in my Splinterlands playable card.
Another high level Hill Giant card has the stun ability.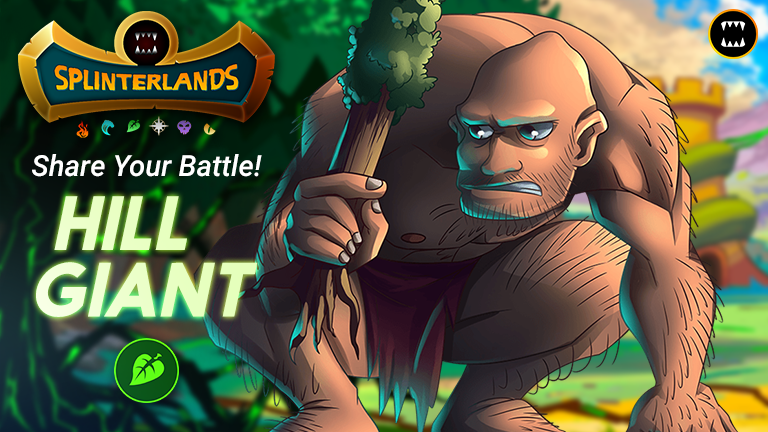 Another week and another Splinterlands challenge, Hill Giant is the chosen card. This card is pretty good, it has a great amount of life points, but the speed is low, but it compensates with its low mana cost, since it only takes 4 mana to use this face. It was quite difficult for me to complete this week's challenge and win a game using it, I lost many games before finally winning the first one and when I won the first game using Hill Giant, the next game I won the second game, so I was quite lucky. .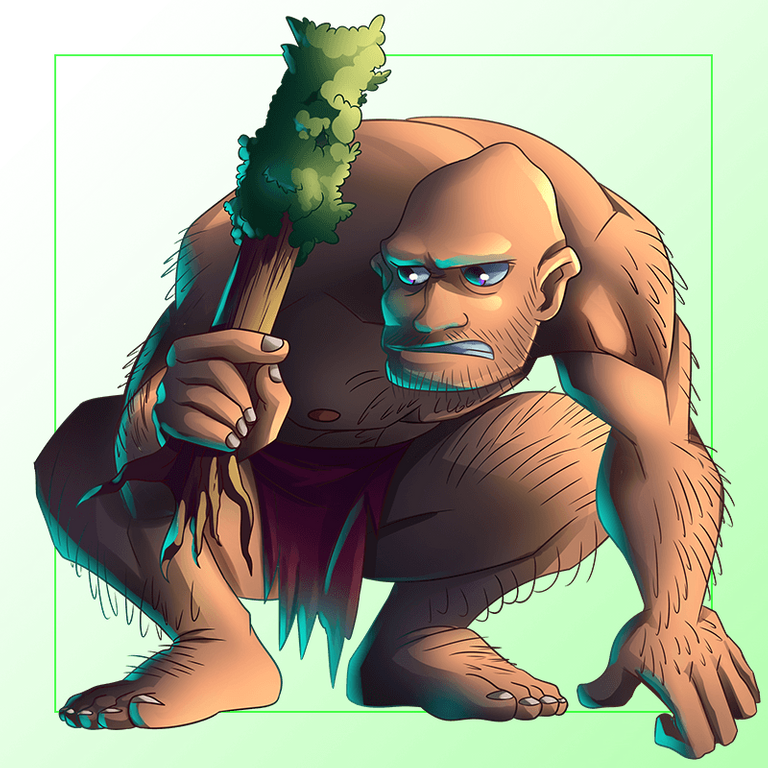 This time it's true that this focus cost me a lot more DEC than I've ever made with Lifer Splinter, but it's also true that rental prices have gone up a lot in the past few days, especially since the format split and also with certain cards that are more or less in one format or another. A perfect example of that has become utility, the Tower Griffin, which is the only neutral card in the game with protection abilities, and becomes even rarer when the formats split. , which is why we see it at such a high price in the high range.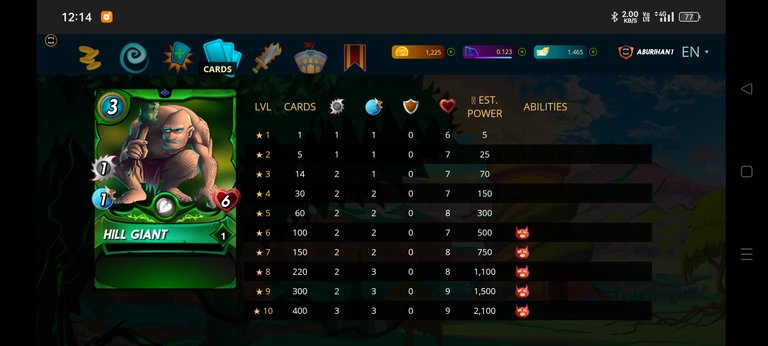 Hill Giant only has Mali 1 and Speed ​​1, so I think it will be underused in battle.
However, even though it only costs 3 mana caps, the inclusion of Health 6 would be a good addition in a battle with few mana caps.
Check out the battle below that I played using the Hill Giant card.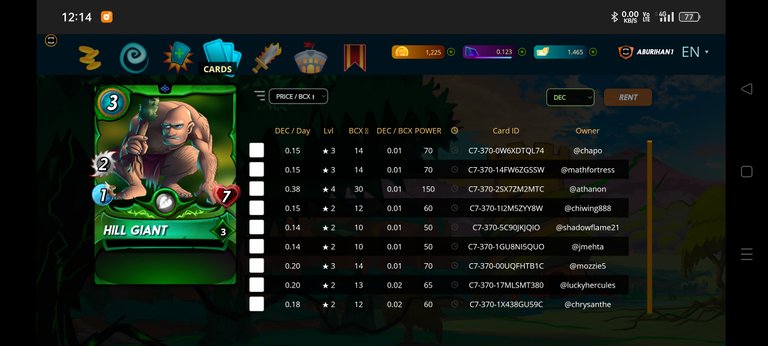 It has low costs of both selling and renting, with today's minimum value of 0.10 DEC/day for renting and $0.039 for buying.

Some formations can be purchased for collection to be used as tanks.
Heal Giant is an excellent choice for tanking when it comes to low mana cost, it's very basic but has health and low mana cost. I always use it in some formations, especially with battles where we need to use little mana.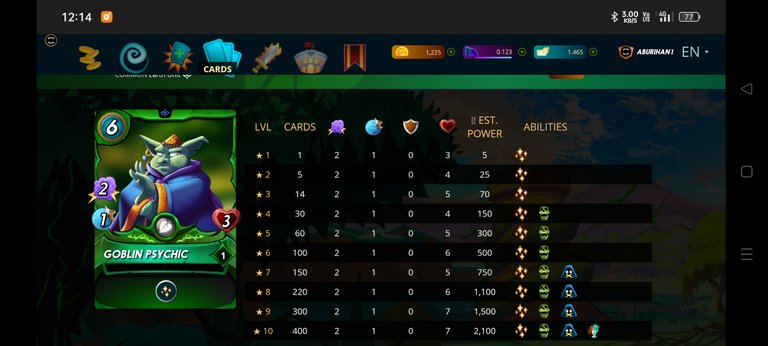 Also I used another Auto Helic card it's a six mana card the importance of this card can't be overstated when it fires it heals and creates your various cards which can help you win the battle
And I used another one mana card for a total of three cards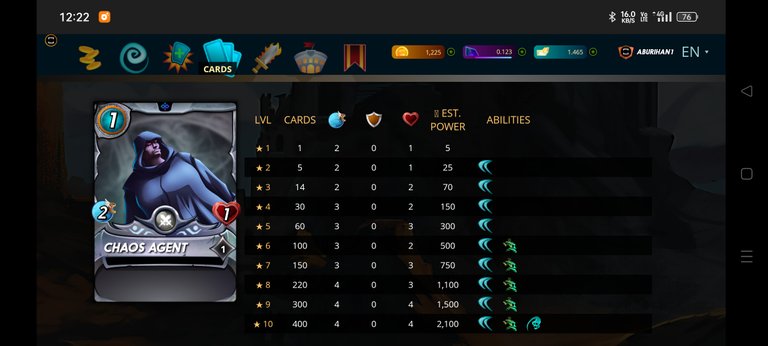 It took me a total of 7 rounds of play to win the battery. Finally I won the battle. Presenting you the screenshot. Hope you like it.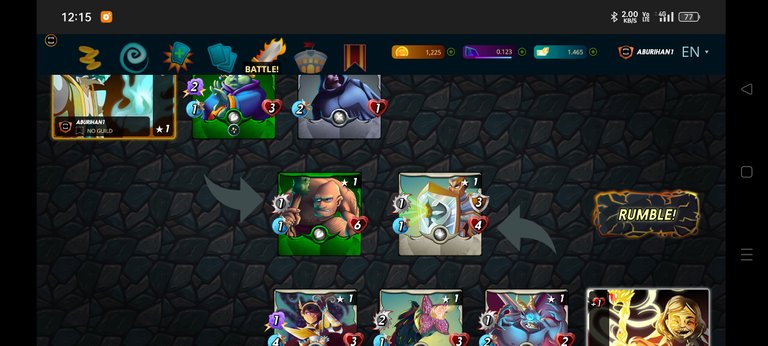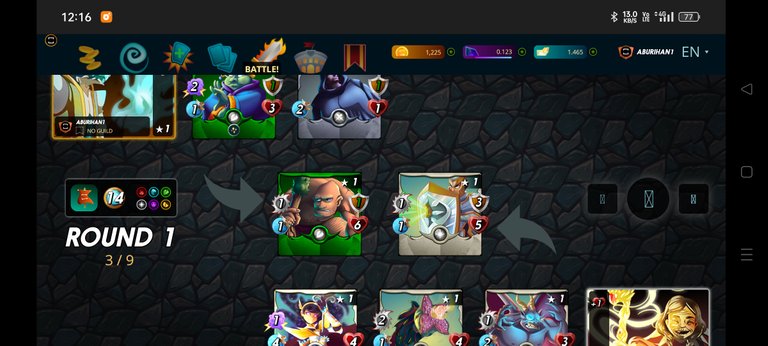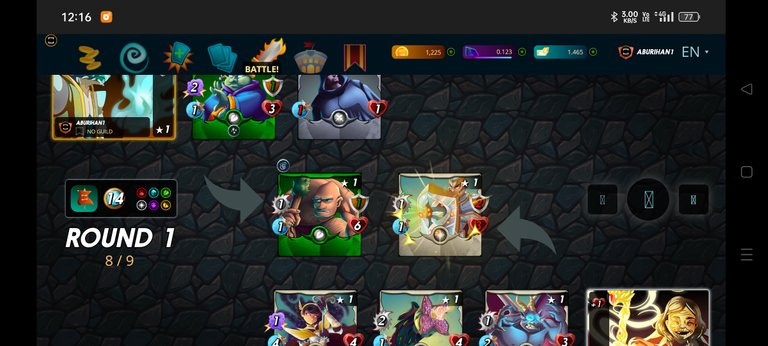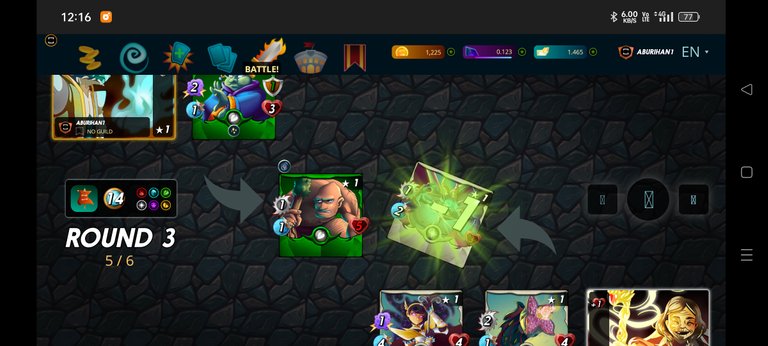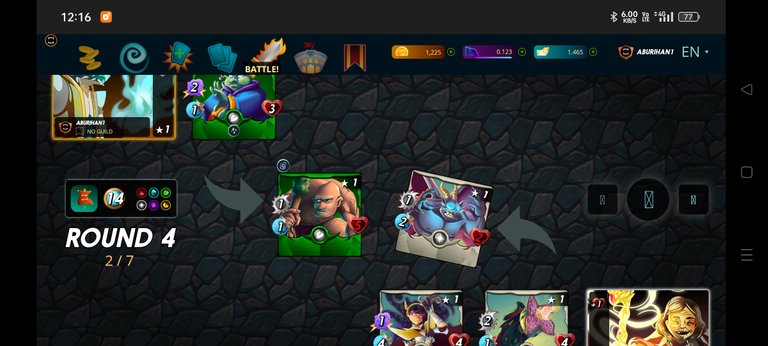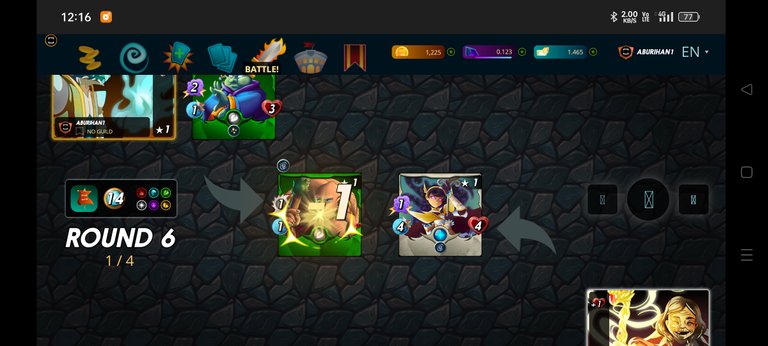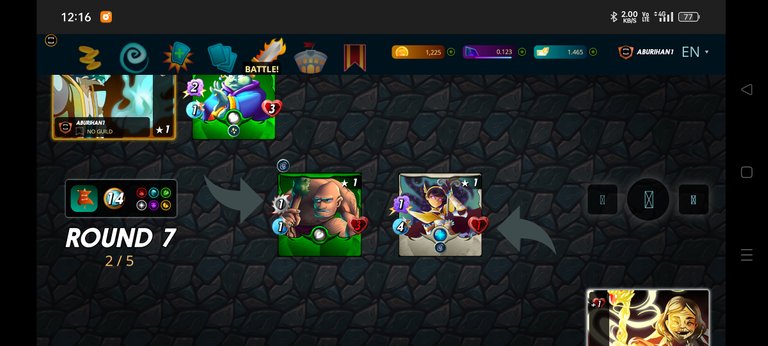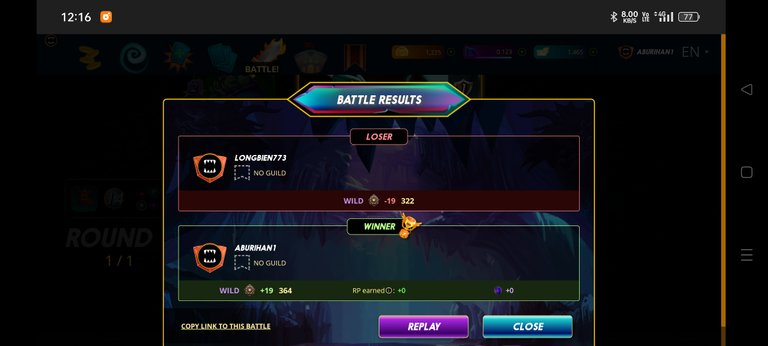 And here I am presenting link of battle to enjoy this winning button of mine
https://splinterlands.com?p=battle&id=sl_edf60044936b02c7a0e25b08740a78bc&ref=aburihan1
Until today, everyone will be fine, stay healthy, pray for me, thank you all for being with me
Thanks for visiting my blog






I am Md:Abu Raihan, an expatriate by profession.I have been living abroad for many years.I like blogging on online platforms the most. I always try to maintain a good relationship with my friends. So whenever I have time in my work I like blogging and gaming I try to love people so that people love me









Have a good day
---
---