SHARE YOUR BATTLE Weekly Challenge! ANGELIC MANDARIN

Splinterlands loving friends how are you all hope everyone is well and healthy we are supposed to be well we who are working in this platform I think their mind and body should always be cheerful because here two things can't be done to play this game mind and body The body has to be prepared properly because if the mind is not good, then no work can be self-sustainable, so you have to make your mind good first.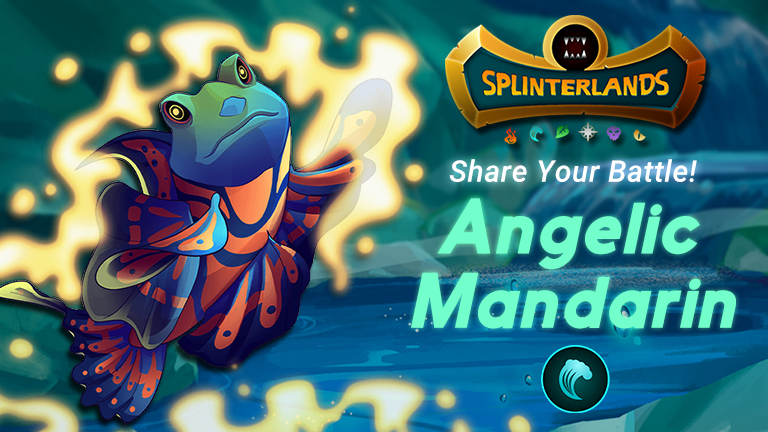 First of all I sincerely thank this community for giving us such a wonderful opportunity to work or to work because if this community had not given us the opportunity to work then we would have had the opportunity to acquire the various knowledge that we have here. no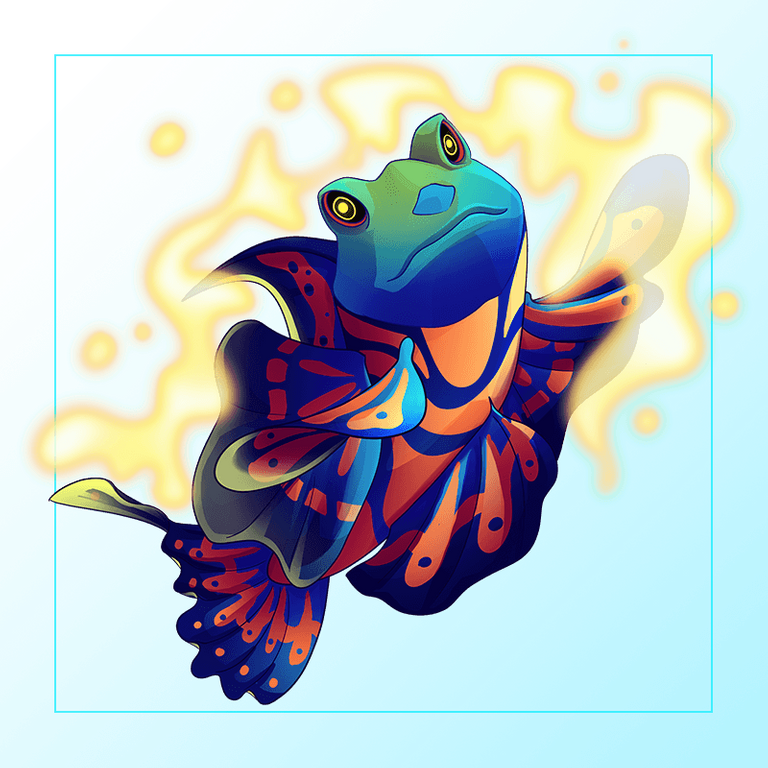 This community has a few contests every week I am willing to participate in two contests because always by participating in social media challenges and weekly from here I am able to gain various knowledge about how to play this game easily and how to win battles. can collect


ANGELIC MANDARIN
Not only that but what's really fun is that there's a weekly contest with one card of a kind every week and we're always aware of those woods. Didn't know about the content when that card from the competition was left here we discussed the topic and got to know about that card
2 Speed5 Health
ANGELIC
And what's really interesting is that currently the market price in Bitcoin is practically going down so that all the alt coins are in their own name so we know that Splendor can get some freebies from here after the game like SPS tokens as freebies. The current market rate is quite good and we hope it will go to a very good level in the future because SP is increasing day by day not only that but when the market rate increases then the market rate put into SBS will go much higher we believe. Everyone's wish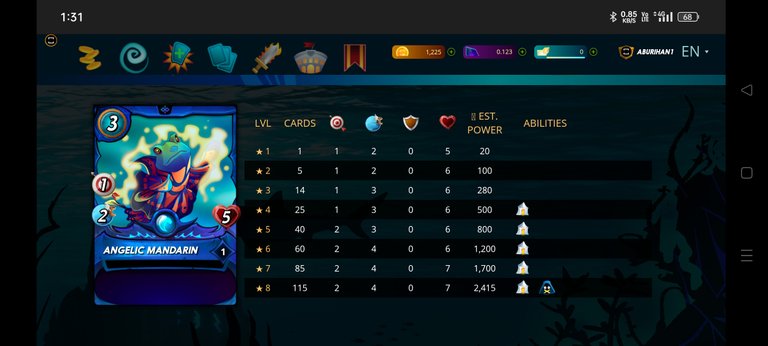 Friends today, when I saw that this week's card is a challenge or competition, I accepted the challenge without thinking too much and I came to tell you something about it. I came to describe the current market price of this card and the benefits of this card.
This card can't be used by any Splendor, it can only be used by Water Splendor, and it's best to use this card in the backside because it can attack corals with hammerwood, so it's best to use it in the backside as much as possible. is
A very small angelic mandarin can upgrade his ranged attack to eight levels, which starts at one, and can reach a maximum of two from five levels.
His base speed is two and he can accelerate up to four at level six. He has no shield and his base life of five years reaches a maximum of seven at level seven.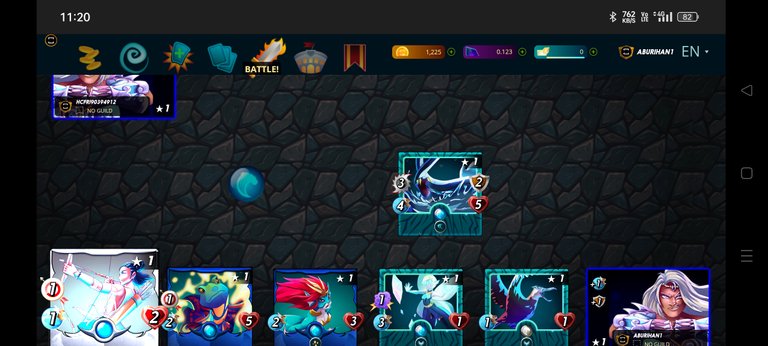 Played a battle with twenty two mana and in total I used six actions and placed this card at number 5. The special feature of this wood is that this card attacks your opposition player on the mana wood and starts attacking the wood that is cut first and makes it a coral card. Says usually I knew before but I was more shocked to see its name but this wood might have enabled it
Here are some screenshots from my winning battles, hope you like them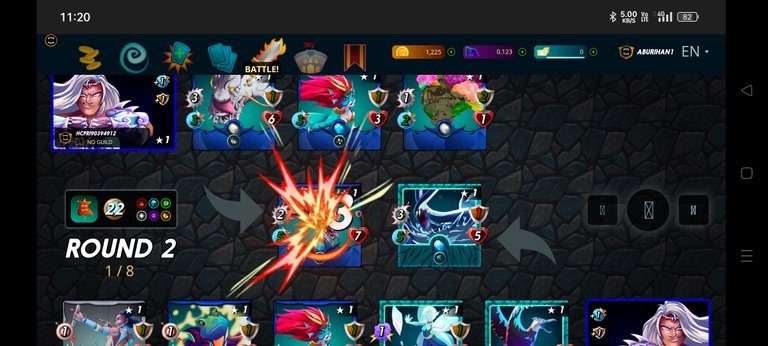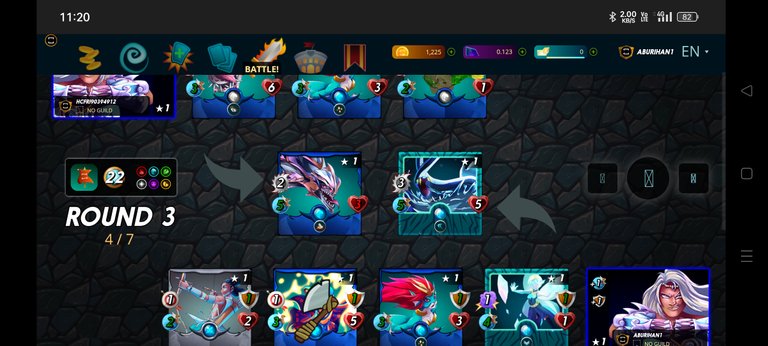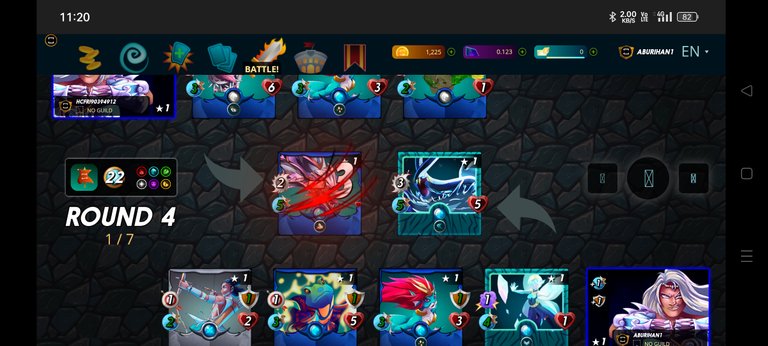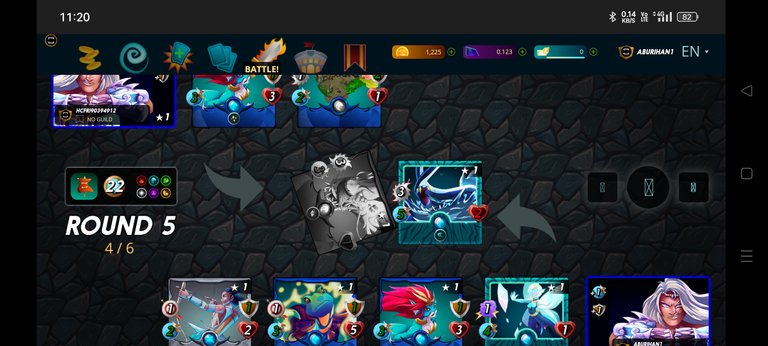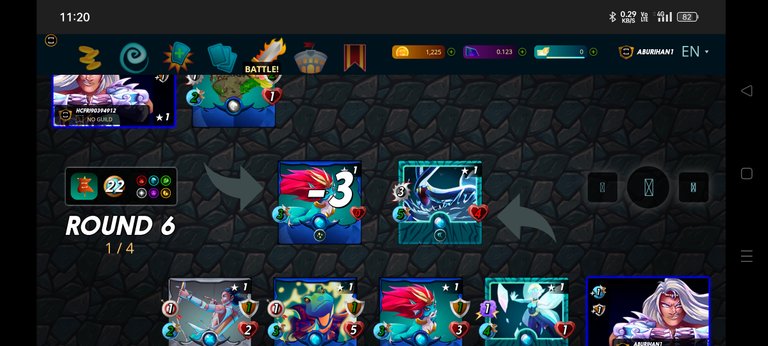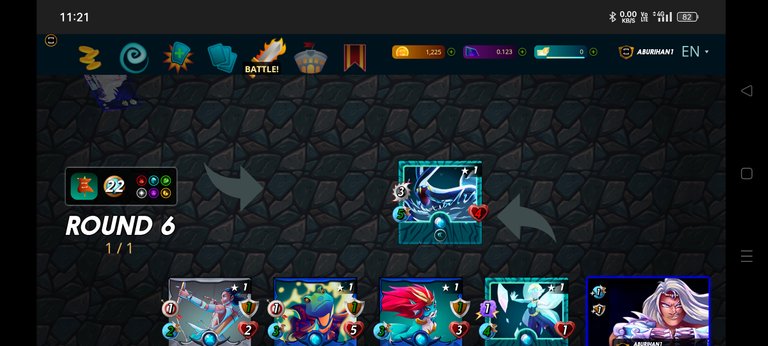 And as always I am presenting the link of Battle here
https://splinterlands.com?p=battle&id=sl_56757c1d6a98cb805e307a7df6bc4979&ref=aburihan1
Until today, everyone will be fine, stay healthy, pray for me, thank you all for being with me
Thanks for visiting my blog






I am Md:Abu Raihan, an expatriate by profession.I have been living abroad for many years.I like blogging on online platforms the most. I always try to maintain a good relationship with my friends. So whenever I have time in my work I like blogging and gaming I try to love people so that people love me









Have a good day
---
---