Korea is amazing - Insanely Bullish on Splinterlands- KS has 48 hours to go.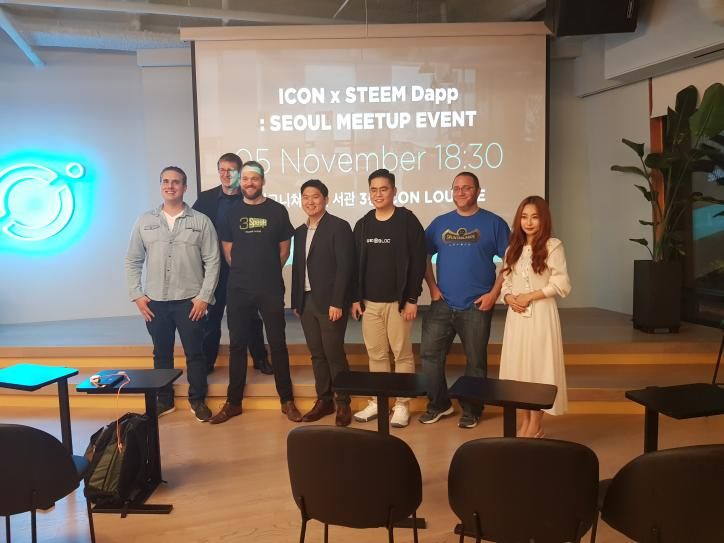 So, there are some good and bad elements to having setup the Kickstarter to end while I'm in Asia. The bad news is that running a Kickstarter is like having a full time job on top of all the things I"m normally doing. It's been pretty impossible to keep up with chat while traveling and making meetings. So, on that end I'm failing. I think it may be hurting the Kickstarter at the end here, but let me assure you that it's worth it.
On the flip side I've been able to have a few excellent meetings. I met with the SCT team while in South Korea. They're a really bright team of guys and are working on building tools that will help them grow SCT, Steem, and Steem Engine Tokens in the Korean market. I can see ways to partner with them to grow our presence in South Korea.
I met with the Nova Wallet team. They've built a wallet system that integrates Dapps into it so you can seamlessly jump from your multi-coin wallet into different apps built for all of the different cryptos they support. They already integrate EOS. I'm hoping Steem is an easy add on for them and Splinterlands finds a nice home in the app section.
I met with Go Pax. They're the exchange that hosted a 1000 person meetup with Ned a while back.
These guys are very familiar with Steem and seem to be interested in finding ways to use gaming as a way to attract people to their businesses. We'll see what shapes up there for this exchange.
Lastly, I presented at ICON. It's a decent sized blockchain project designed to help cross link blockchains. At the end of my presentation I was mobbed!
Korean Crypto Gaming
I've seen a very strong passion from the Korean crypto community already within Splinterlands. I knew crypto was big and I knew that gaming was big. It wasn't until I saw the entire room I was presenting to get up, take every last promo-card off my booth table and push and shove a little to get that last card that I really understood it. It's nutz!
Matt and I all the way back to the beginning have had a few days where we're just blown away. From the alpha pre-sales where they were literally flying off the shelf. To how we sold out 56k packs in 3 days at the end of alpha. Watching the beta packs kick off. Seeing how the beta packs were still within the "flippening" even while the last packs were being sold, a couple of great crowd funds, and the reception to UNTAMED and the physical kickstarter we're doing now.
I think I can speak for Matt here to say we were completely surprised by our ability to stop our normal jobs and work on this project. We were even more amazed that even while the bottom of crypto seemed to be a never ending hole, a sea of red on the charts, and everything fell out underneath us that we were still able to grow. We not only grew our sales and daily volume, but we're adding new players during the crypto great depression. Most teams are worried about surviving this. We're trying to figure out how to handle the growth of the game!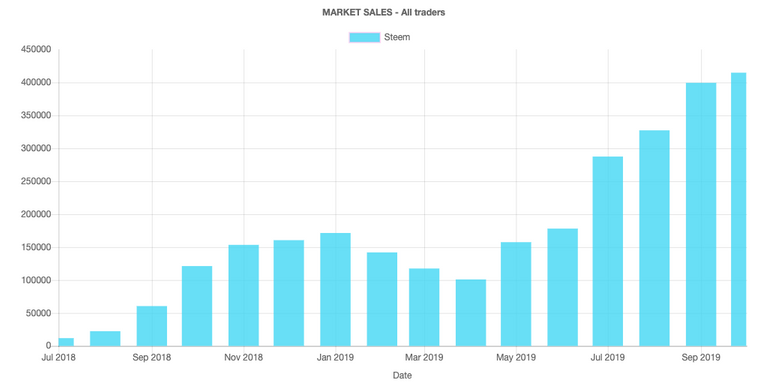 A bold claim
Matt figured out this is something that's really gonna work for the long term when crypto prices dropped and the business kept going because USD sales kicked in despite the decline. I accept that as the point where I knew this game would be successful enough that my house wasn't at risk here. Today is the day that I'm firmly convinced this game will make us and early adopters wealthy.
That's a bold claim, and I'm aware of it, but the reaction I just saw here was the most palpable FOMO for entertainment I've seen. It was like Christmas shopping on black friday when people get stampeeded. This is before we're even a big name.
After the crowd had died down there were a handful of established professionals that self identified as Investors as well as the CEO of Probit, a large Korean Exchange, who stopped to say hi and speak with me for a bit. I literally couldn't possibly ask for a better public reception! I've been in sales for 10 years and I was the best sales guy in my industry. Today was the best reception ever I've gotten in my career; by far; bar none!
What happens next?
So, in the short term we're going to finish the Kickstarter that ends in the 2 days. Then I'm heading over to Thailand for Steemfest and Singapore for Block Show Asia.
Kickstarter takes 2 weeks to transfer money, and once we receive money we'll get packs distributed and UNTAMED live. Airdrops will go out, and it'll be like an early Christmas around here!
That's the short term. The mid and long term to me are trying to figure out how to build a major presence in South Korea and of course expand to the rest of Asia. I guess as Chief FOMOtion Officer I'm personally FOMOing on making sure I don't miss the FOMO potential of South Korea!!!
With the FOMO I saw Today, for the first time ever, I believe without a doubt that Splinterlands can become a billion dollar per year business. We'll fill stadiums with our game. I get it now. This journey is setup for insane growth! All I can say is that I'm more hyped and stoked for the future of Splinterlads than ever before and I'm scaling my expectations for the game appropriately.
Kickstarter
If any of that sounds good to you and you want to partake in the crowdfund check us out at kickstarter and if you want to pay in crypto use fundition.
Everyone in UNTAMED is still a very early adopter. That might be hard to believe, but it's relative to the potential expansion of the game, which I now understand is fucking epic.
Disclaimer
I'm just a dude on the internet. I can share my experience and my journey but I don't know your financial circumstances so I can't tell you what's the best thing for you to do with your money. Do your own due diligence and come to your own conclusions about buying cards, trading cards, renting cards, earning with cards, and participating with the sweet deals we offer during Kickstarter and new edition launch. Happy hunting!
---
---