SHARE YOUR BATTLE Weekly Challenge with DHAMPIR STALKER in Golden League 2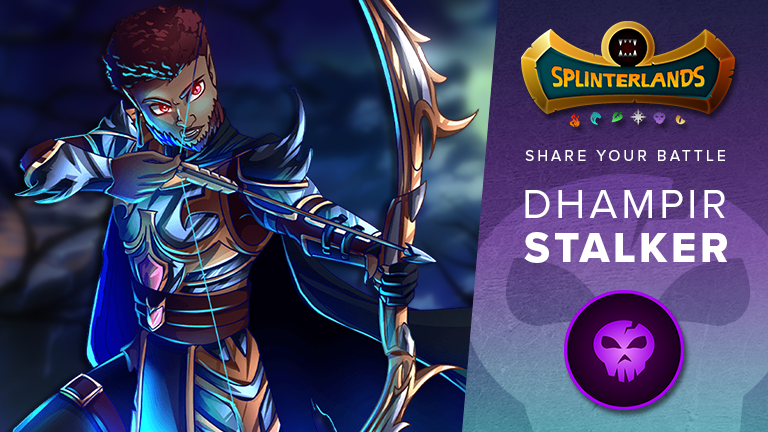 Half-vampire, the Dhampir are faster and stronger than normal humans. Most have taken to a mercenary lifestyle, never quite welcome with vampires or humans. The Stalker is adept at tracking their prey, then dispatching the target with a silent and perfectly-placed arrow from the shadows.
From his perch atop the dock master's building, Vilak observed the commotion below. There on the docks, crooked and bleeding among the fishing boats and merchant ships, was the corpse of a male. Tanned skin. Brown beard. Dirty clothes. Lifeless eyes staring up at the night sky.
Surrounding the victim were four of the city guards, each stumbling about, peering behind crates and waving their arms. Clueless idiots, all of them.
Vilak did not move, but simply breathed deeply. The scent of salt, kelp, wood, ale, piss, and...ah. There it was. Blood.
Although only half vampire, his ability to track even the faintest hint of blood was as dependable as that of a full Nocturni. His crimson eyes slowly moved their gaze to the southern district where the blood scent led.
His target had taken a black-fletched arrow to the gut. Vilak had taken care to avoid major arteries. It was critical that the target survived long enough to answer a few questions. Unfortunately for the lone dock worker who rushed to help, the target was not eager to be the subject of scrutiny. The flash of steel and a quick slash across the neck sent the dock worker sprawling backwards, clutching his throat.
The target had then stumbled away from the docks and into the city.
Vilak shouldered his bow. Pulling his hood low, he smiled grimly and slid down the side of the roof.
It was time to hunt.

The Stats of the Dhampir Stalker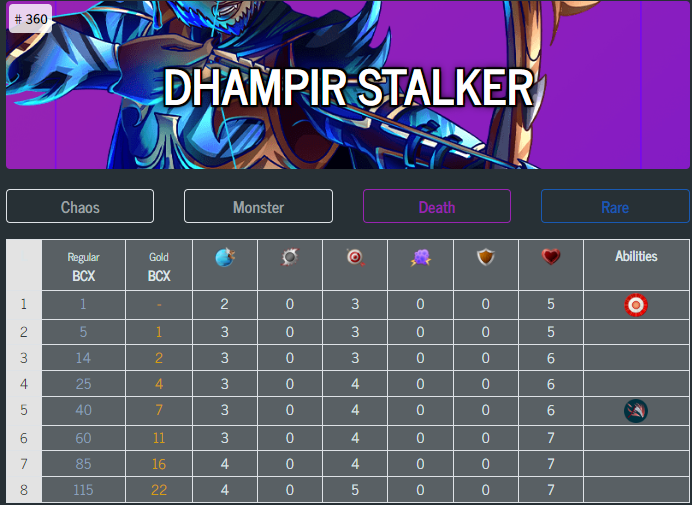 The Dhampir Stalker is one of the Death rare card from the Chaos Legion set. His ranged attack is three on level one. His health is five and his speed is two. He has True Strike ability on level one and the Deathblow ability on level five.
True Strike : This monster's attacks cannot miss and Blind doesn't affect monster with True Strike.
Deathblow : This Monster does 2x damage if their target is the only Monster left on the enemy team.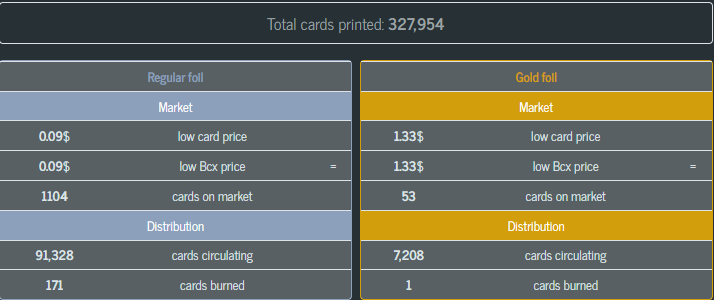 The price is affordable if you are planning to buy the regular version of him, but the gold is quite expensive and you need 22 BCX for a max. level Dhampir.

Battle Ruleset

Unprotected: Monsters do not have any armor and do not get armor from Abilities or Summoners Buffs.
Counterspell: All Monsters have the Magic Reflect ability.
---
This is low mana ruleset and every color can play.

My Lineup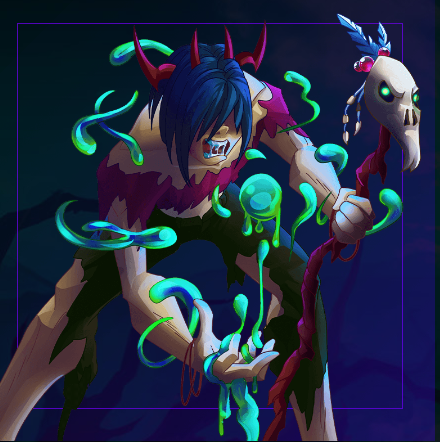 Thaddius Brood reduces one health and one magic attack from all enemy monsters. His cost is four mana. He is one of the best summoner in the Death deck, because he is reducing two stats instead of one.
---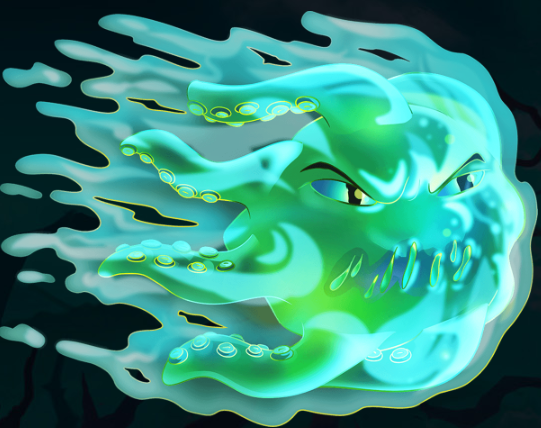 The Cursed Slimeball is a common Death monster costing only one mana. He will receive the Redemption ability on level six and I always try to include him into my team. That ability is very useful against for example Kelya Frendul, because when this monster dies he will cause 1 damage to all enemy monsters removing their armor from Kelya.
---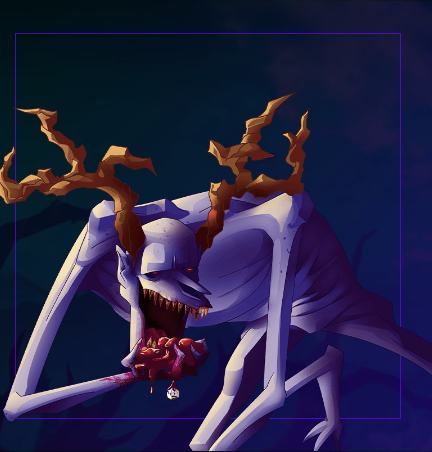 The Cursed Windeku was my tank in this battle. He has a Thorn ability on level one and he will get self heal on level five. Under 30 mana he is quite useful, because this combination of abilities are amazing.
---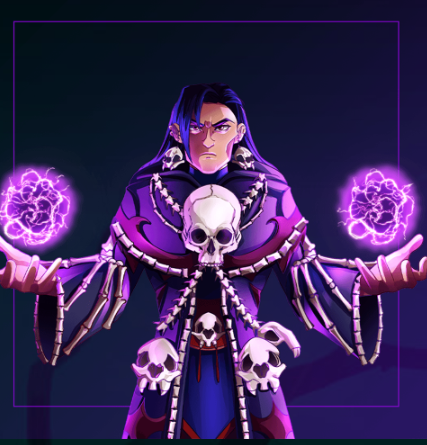 The Revealer is a very good epic creature within the Death Splinter and he uses a magic attack. I use him a lot, because he has a Stun ability on level one and he will receive Immunity on level four.
When this monster hit his target with Stun, the target monster will pass the next round in the battle and the trigger chance is 50%.
---
The Dhampir Stalker was the monster of the week and I was very happy for that, because he is a strong card. He is a rare ranged attack creature with True Strike ability, which means he always hit his target.
---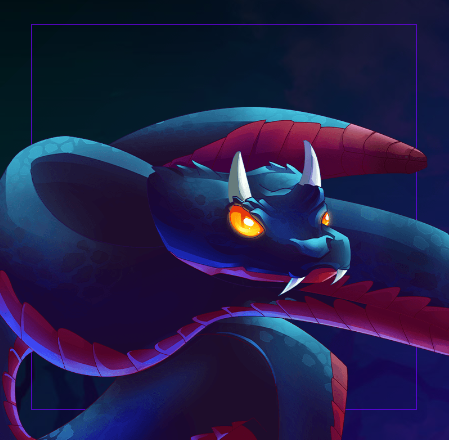 The Silent Sha-Vi is an excellent common sneaker monster, who is very fast. He will get the Cripple ability on level six, which will reduce his target health in every round when he succesfully makes an attack. He is very good to remove my opponent squishy backline supporters.
---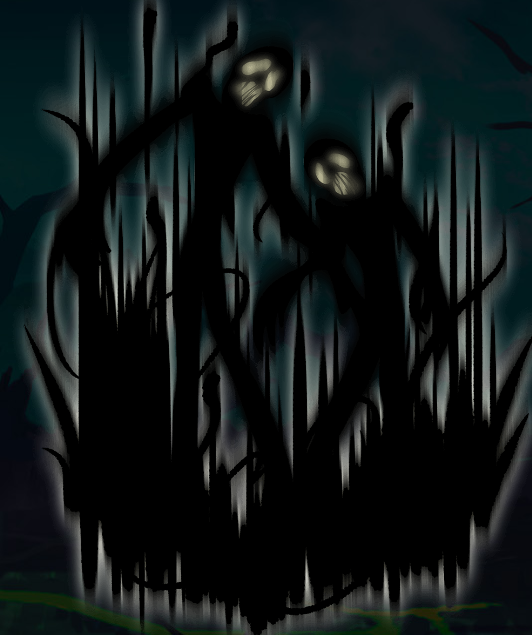 The Shadowy Presence is an epic monster and he cost only one mana. He receives the Strenghten ability on level three and he gives one health to all friendly creatures in the battlefield.

The Battle
---
I choosed Thaddius Brood with mixed Death cards, because the ruleset was only 28 mana and the all the armor were banned. Also all the monsters had the Magic Reflect ability in this battle. In the Counterspell ruleset it is not recommended to use a lot of magic attack monsters. In spite of that I brought one magic attack creature, because my Revealer has a Stun ability which is very useful in the battle when triggers.
My opponent choosed General Sloan leadaing a ranged attack team and one sneaker, which was the Uraeus. General Sloan gives one ranged attack to all his ranged monsters. I didn't give too much chance at the beginning of this battle to myself.
I quickly lost my front team against their huge damage, but I placed my Silent Sha-vi into a perfect position to eradicate my opponent creatures. 😁
Please click on the picture, when you want see the battle.👇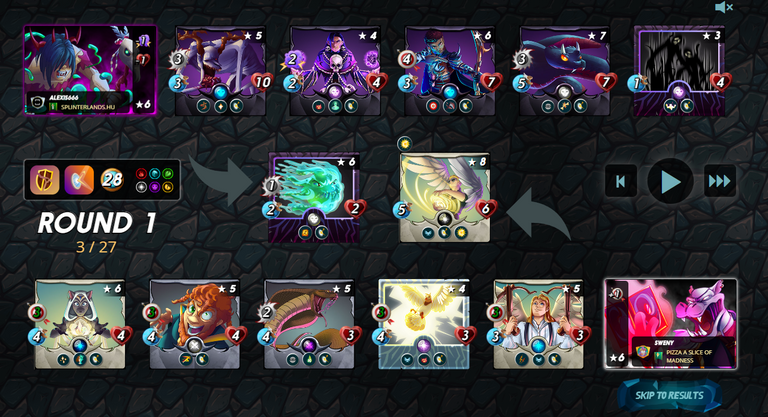 ---
My strategy was not working against this white team, because the enemy monsters had a very big damage and my Dhampir Stalker quickly fell in to the first position where he was not able to do any attack.
The Slient Sha-Vi saved this situation, because he killed everybody from the enemy backline. 👍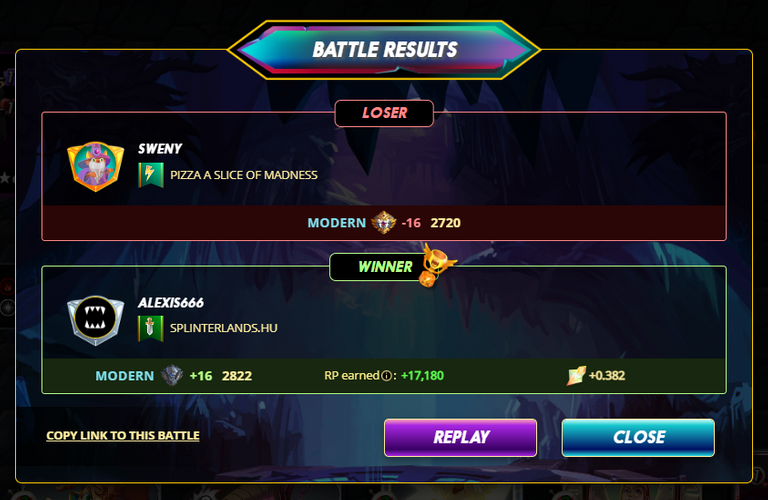 Do you like the Dhampir Stalker? Why or why not?
Yes, I like him, because he never miss his targets with the help of his True Strike ability. His mana cost is seven therefore you need to be careful using him in low mana rulesets. I would keep using him in the future as he is a very good damage dealer.

If you want a free legendary card, please check out my giveaway posts following this link.


---
---