I bought LUX VEGA - the First Neutral Summoner
The splinterlands team keeps on bringing some promotional cards from time to time and based on my experience I would recommend buying such cards because these come with limited inventory. I missed the Runi deal last time because the white-listing was sold out in less time and I was not lucky enough to be part of that slot. Later when the public minting what is started then the price doubled and because of this reason, I did not buy it. Although I was not able to buy it and I'm still looking for an opportunity if I get a better deal at the price so I will not hesitate to buy it.
Lux Vega Sale
Yesterday the sale for the first-ever neutral Sumner was launched and I was lucky enough to get one card. This card is called Lux Vega and this is a card of its own kind which is not available in the game till now. This is a neutral Summoner that can be used with all the elements excluding the dragon. Earlier I had no plan because I was not able to arrange the plans but at the last moment, it was done so I decided to purchase the card in the sale. Luckily I was ready with my tokens along with vouchers before the start of the sale in the website. All the cars were sold out in less than one minute so whoever refreshed the page was not able to get it I believe.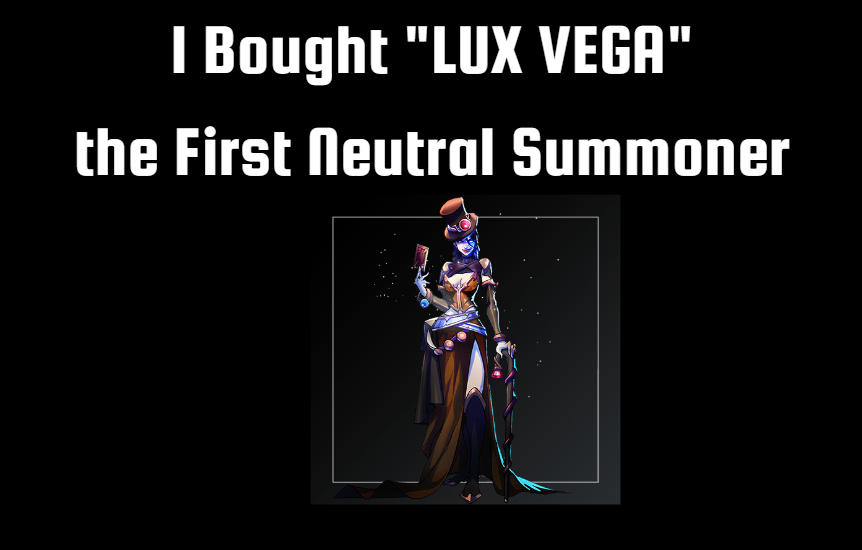 Undoubtedly this is a powerful card that comes with five mana cost and it gets 3 abilities which are really good. The current price in the market for this card is still more than $800 and I expect that in the long run, this will grow. I don't understand why people are selling it even at this price because they know that this is a unique card in the game and every player wants to own it. Splinterlands has got almost 500k active players but only 1000 players will be able to use these cards in the game and because of this it is not listed in the rental market as well.
Lux Vega is Special Summoner
This is not like another card so they must understand the value of this masterpiece I and I believe it is worth much more than it is listed in the market. I have purchased this card to make my gameplay better so there is no plan that I will be selling this card instead I will try to utilize it the most to increase my overall rating and make my gameplay better. I have already shared in my previous post that now I am trying to upgrade my overall cardholding and I will continue to do this for the next few months. I have invested a good amount in this single card but I believe this is a worthy investment. I will take pause to upgrade further cards because I need to arrange some funds and will have to wait because the market is not doing well. Definitely, the card prices are cheap these days and it is an opportunity to buy some useful cards in the game I am going to try the same provided I have enough funds with me.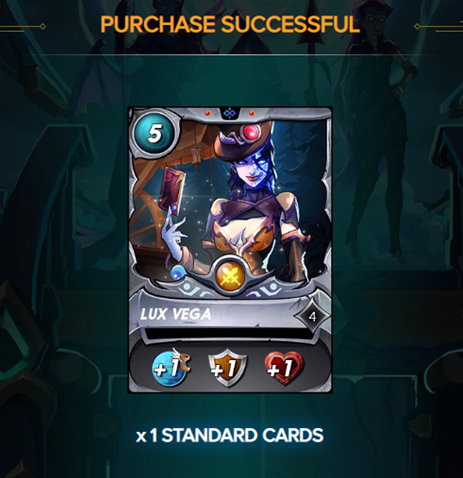 Whoever was able to purchase the card must be very happy because this is a masterpiece and I don't think anybody will be able to get it easily at the lower price. Maybe someone must be selling it at a lower price and if that is the case then any active player should jump in and grab a deal as early as they can. Because this is a promotional card so this will never be part of any further sale events in the future. This card will also be used in most of the battles excluding dragon and we correct this I think the utility of this card will also be high in the game which can also contribute for the increased demand in the market by the players.
Thank you
Posted Using LeoFinance Beta
---
---