Splinterlands: Opening Pack Chaos Legion
Dear readers, for today I will pause with my agricultural content, to show the opening of a chaos legion package in splinterlands, as I mentioned above splinterlands is a game in which strategy is crucial and tends to be a very fun game and which has been booming nowadays, From my point of view it is a great investment because all the purchased cards becomes a great asset and apart from that I consider it a very serious project because it is part of the blockchain of hive. I think these games have helped a lot to hive growth, so I invest in them, because I am making a contribution to this great blockchain that has given me many satisfactions.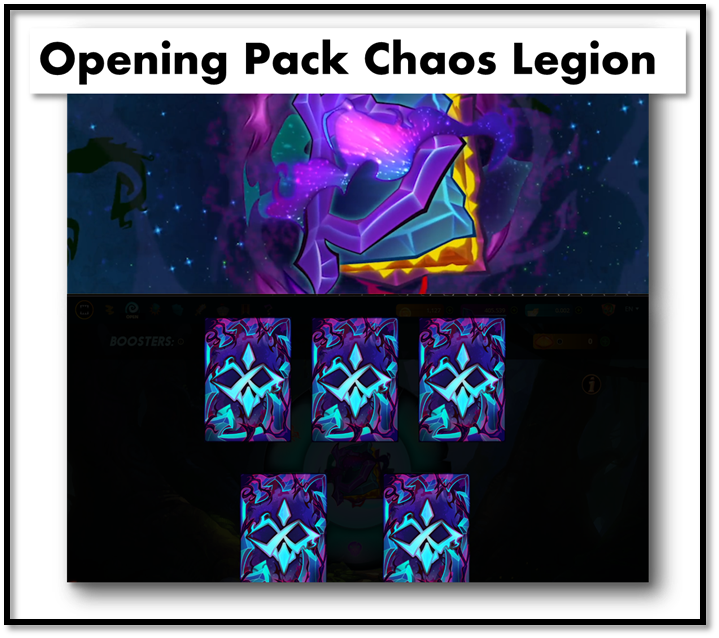 Design by @amestyj with screen capture on the splinterlands platform
Since I started I have not stopped investing in the game, at a not so fast pace, but if I have a considerable number of cards and also SPS tokens, I usually invest a part of my winnings that I get with my writing for the purchase of packages or legendary cards, This time I thought about buying a legendary letter, but at the last moment I decided to buy a package, which I consider was an excellent decision because I got a summoner, in the following image you can see the letters I received.
Letters received in the pack of Chao legions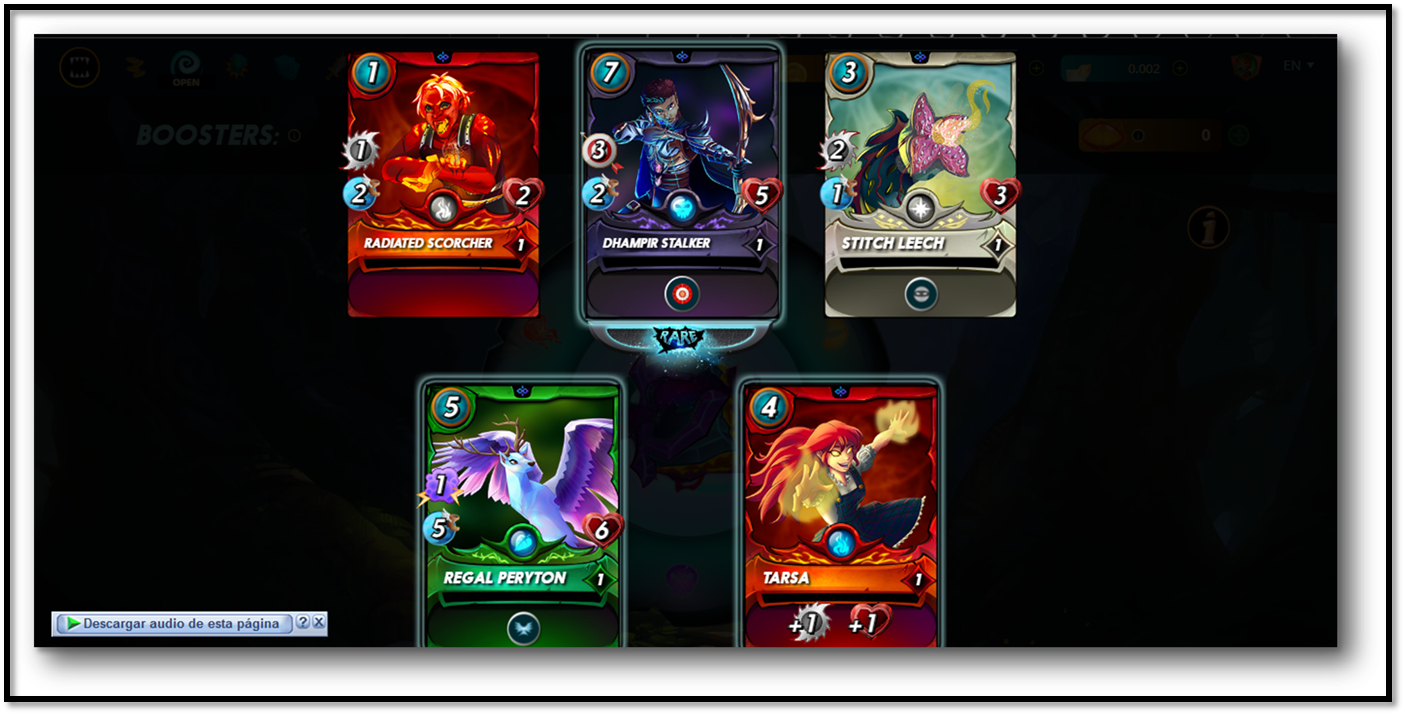 Design by @amestyj with screen capture on the splinterlands platform
As you can see from the photograph, I got 3 rare cards and 2 common ones, from the point of view of investment, I almost recovered all the money invested for the price that those cards have in the market and from the point of view of gameplay I am also satisfied mainly by the summoner Tarsa that brings some great skills, which are very useful in the bronze I leagues in which I am currently, I already have two letters of this summoner and in the medium or long term I will buy the cards that I need to level up.
I also thought the letter from ground team Regal Peryton was great, because I tend to play with the magic ability and considering that I can use the summoner Obsidian becomes a great offensive and defensive resource in fights because it has the flying ability and added to it presents 5 speed which allows you to dodge a few blows.
Dear readers of hive, when the game began I received invitations from many colleagues and never entered, they certainly had the opportunity to have great satisfactions for getting into the beginning of the game, but to this day remains a great investment especially for those who are already immersed in the blockchain hive.
Thank you for staying with me until the end.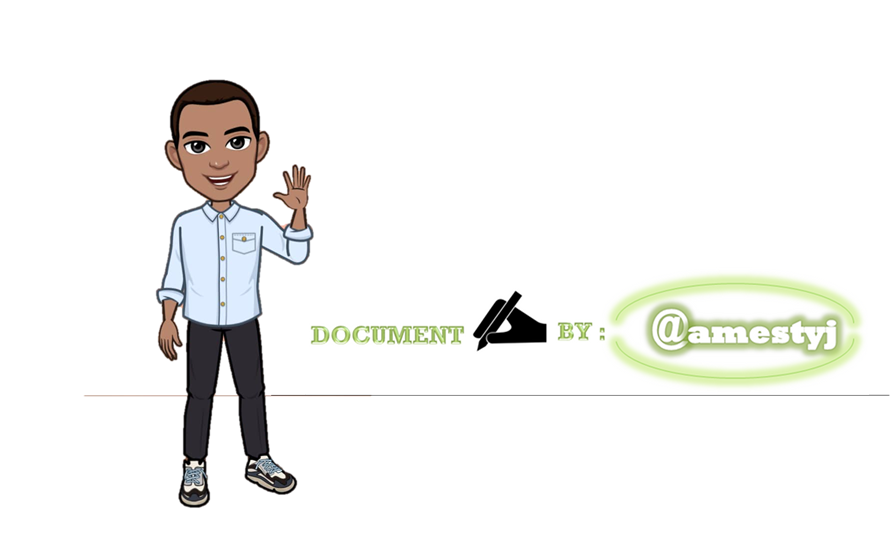 ---
---