Reward Card Analysis Part VI - A Diary Of A Splinterlands Player #022
The Epics
Epics - Part I
Lava Launcher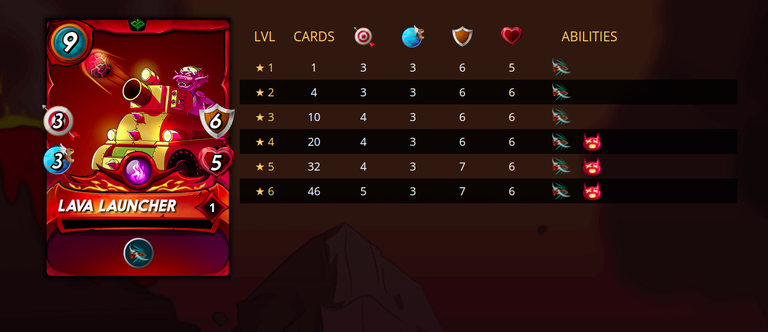 The Lava Launcher is the "highest" new reward card for fire. For 9 mana you get 3 Ranged Attack, 3 Speed, 6 Shields and 5 Health with Close Range, so it can attack from first position. Actually it is a pretty good card, but also very expensive regarding mana, so either it is one of the few, that can be used, or you use it in high mana battles.
It gets another ranged attack at level 3 and 6, another shield at level 5, another health at level 2 and Stun at level 4. It is not a bad card at all and seems to be pretty cheap at this price, but right not doesn't feel like a big change to the meta. It can be really bad ass, in combination with Yodin Zaku, though. But yeah, it is just straightforward brute force.
Djinn Chwala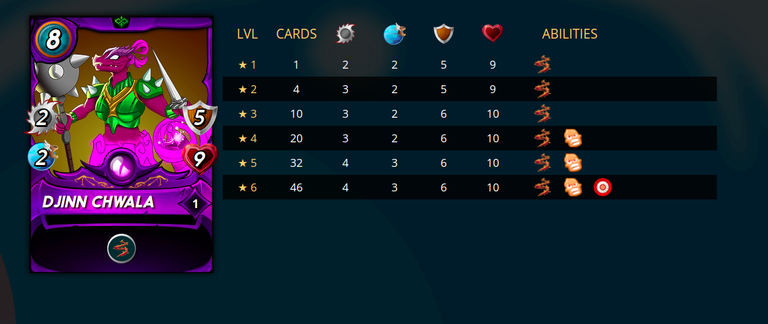 Little Mylor is usually the most expensive card of the epic pack. For 8 mana and $4-5 at level one you get 2 Melee Attack, 2 Speed, 5 Shields and 9 HP with Thorns being its major selling point. It gets another Melee Attack at level 2 and 5, also is getting Enrage at level 4 and True Strike at level 6, and gets faster at level 5 and bulkier at level 3 – getting an additional 1 shield plus 1 HP.
It is – except for Mylor – the only level 1 card, that gives thorns and therefore available from Novice league. As showed before with Venari Heatsmith, there are a lot of Thorns users later on. But this helps the Djinn a lot. It is also difficult to compare, since there are only few alternatives at this level, that have a similar usability. Mylor is at over $50 for 1 BCX most of the time, but Summoners are very expensive. Lobstradamus starts at $40 per 1 BCX copy, but it has Shield and Magic Reflect, which really do make it a different card. Beatrix Ironhand starts at around $17 per BCX, but is Ranged Attacker with Close Range and gets Cripple at level 5. Also the Manticore is not really a good comparison, because it is a Reach monster, which makes its thorns not as valuable as the ones on Djinn Chwala. And Onyx Sentinel has no attack, but is neutral.
I think there is a lot of potential, but it is hard to say how much. I don't see it in the Mylor range, but I could easily imagine a 4-5x.
Daily rewards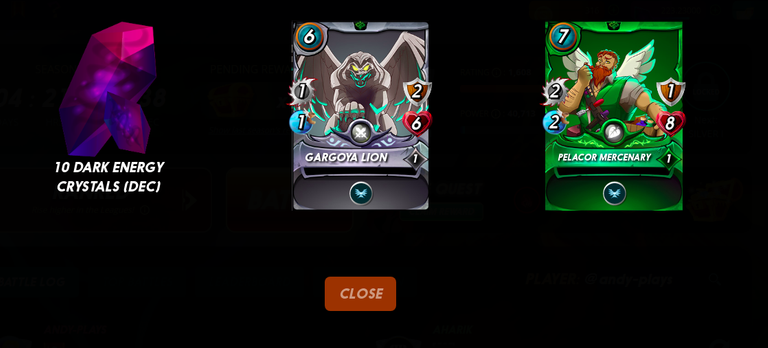 I did advance to Silver 2 yesterday. Wasn't able to play a lot due to RL things getting ahead of me, but finally a step up again.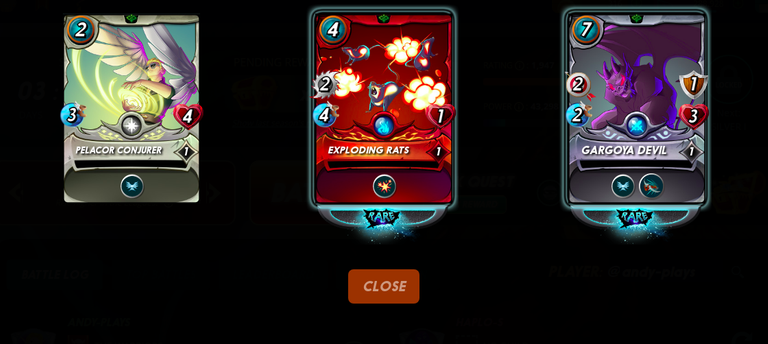 My second day in Silver 2 changed from common to rare! Pretty nice cards!
Cheers,

---
---