A Few Thousand Dice Packs Left and A Newbie's Thoughts

Not sure if I'm still qualified as a newbie as I have played Splinterlands for 2 months now. Nevertheless, I'm still green, compared to lots of you here.
A constant fear I, as a late comer have to face is that I would never max out any cards in this game. Losing the competitive edge over your opponents and never being able to compete in higher leagues is one thing, but even worse is that you are deprived of the joy of collection. Sure, you can buy cards from the market, but the prices are often to much to bear and they are ever increasing.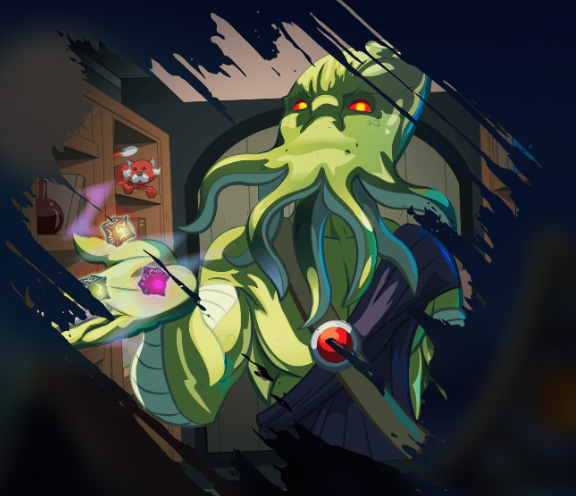 I joined Splinterlands in early May. At that time, the final Untamed airdrop was just announced, if I remember correctly. I managed to buy 50 packs of Untamed or so. Nothing much. I didn't have any level 3 Untamed cards.
Would it have been better if I had bought Dice packs instead, since there was more chance for me to get enough Dice than Untamed?
Yes, new comers have the option of refraining from buying earlier editions and saving for the upcoming Chaos Legion. But then, they would miss out on a lot of nice cards the values of which keep increasing with every day pass.
That said, buying earlier packs as newbies may not give you an advantage in battles as you can never buy enough to level up the cards, but those cards can later be sold at (much) higher prices than originally bought.
A factor that may affect card prices, is power creep which strangely I haven't seen discussed much in the community. Any online games that I have played, power creep always pops up here and there, but not for Splinterlands.
Maybe I haven't played a lot of blockchain games to fully explore the nature of blockchain assets that may prevent the card values from decreasing over time or the cards were so well designed that they are immune to power creep. In any either case, the fact that old cards can retain their values and later editions are affordable is highly appreciated.
There are only around 85 thousands Dice packs left at the time of this post. I hope I can buy enough to have at least one decent team to fare in Gold league before they are sold out. But I don't think I should spend too much on Dice, now that Chaos Legion arrival is near.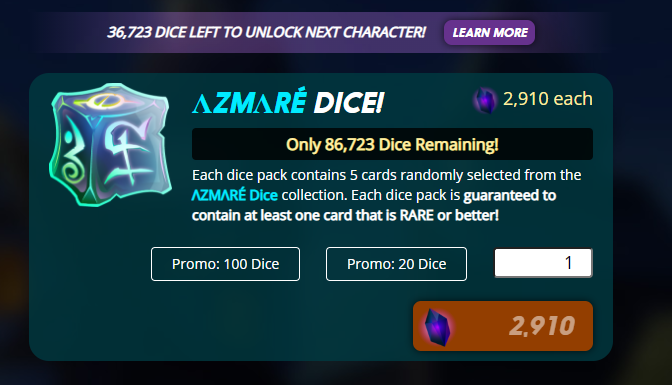 ---
---