Photochain Challenge: 78th Edition ~ Stone and Tools

It took me a while to find a picture qualified for this week's theme for the Photochain Challenge by @davidesimoncini, but here it is.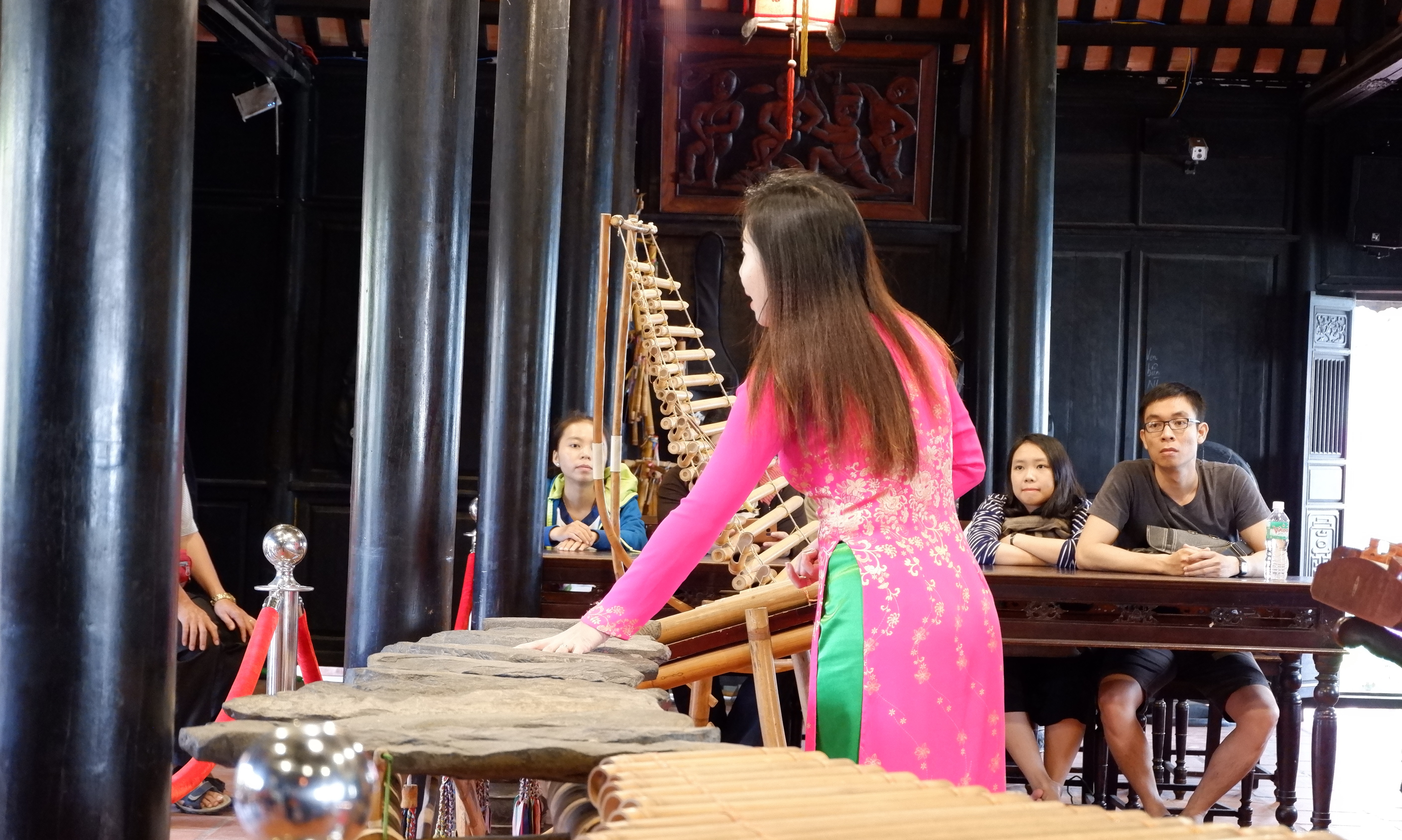 This photo was taken in March 2018 on my trip to Nha Trang, Vietnam. I was on a trip with my friends to this beautiful coastal city to, among other things, enjoy the beach and seafood. We had a nice opportunity to visit a museum about Vietnamese traditional costumes and musical instruments.
As you can see, the museum was built in traditional architecture with wood being featured heavily. The musician, in traditional clothes, was talking about the lithophone, a musical instrument made of stone, which she later played on.
And with this, I hope the lithophone is qualified as both stone and tools for this week's challenge. My key word is bamboo.
~STONE, TOOLS, AND BAMBOO~
---
---