Season's Rewards—I missed Diamond III
With server problems these days, I couldn't play properly to get myself to the next rank. I timed the season's end to cancel my cards on the rental market to get qualified for Diamond III, and yet I had to helplessly witness the season come to and end without being able to do anything, with a few points shy of the next league.
So I had to be happy with 30 chests of Gold I this time. Turned out, the rewards weren't so bad after all.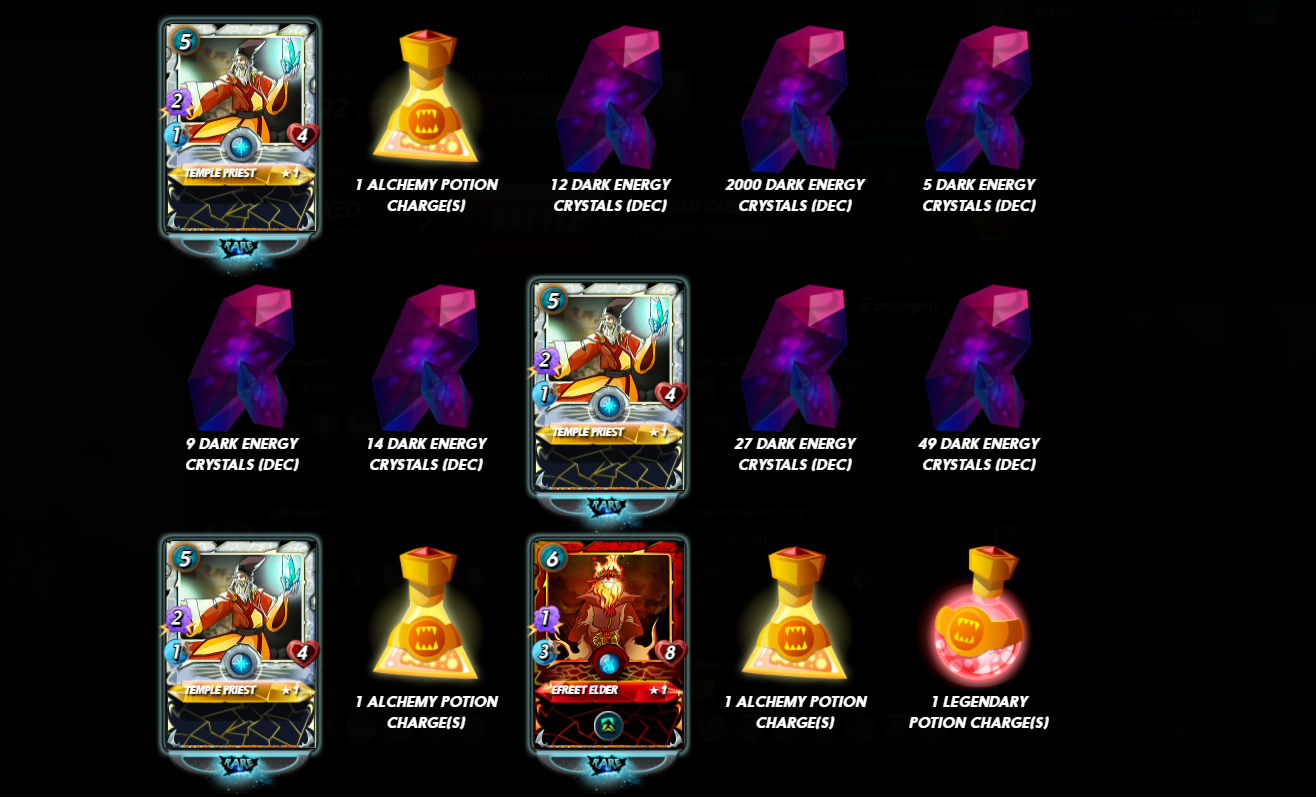 I got enough Temple Priest to upgrade this card to level 2. Not very strong but decent card it is. I also got another Efreet Elder. Thought they were out of print already? And more than 2500 DEC wasn't bad.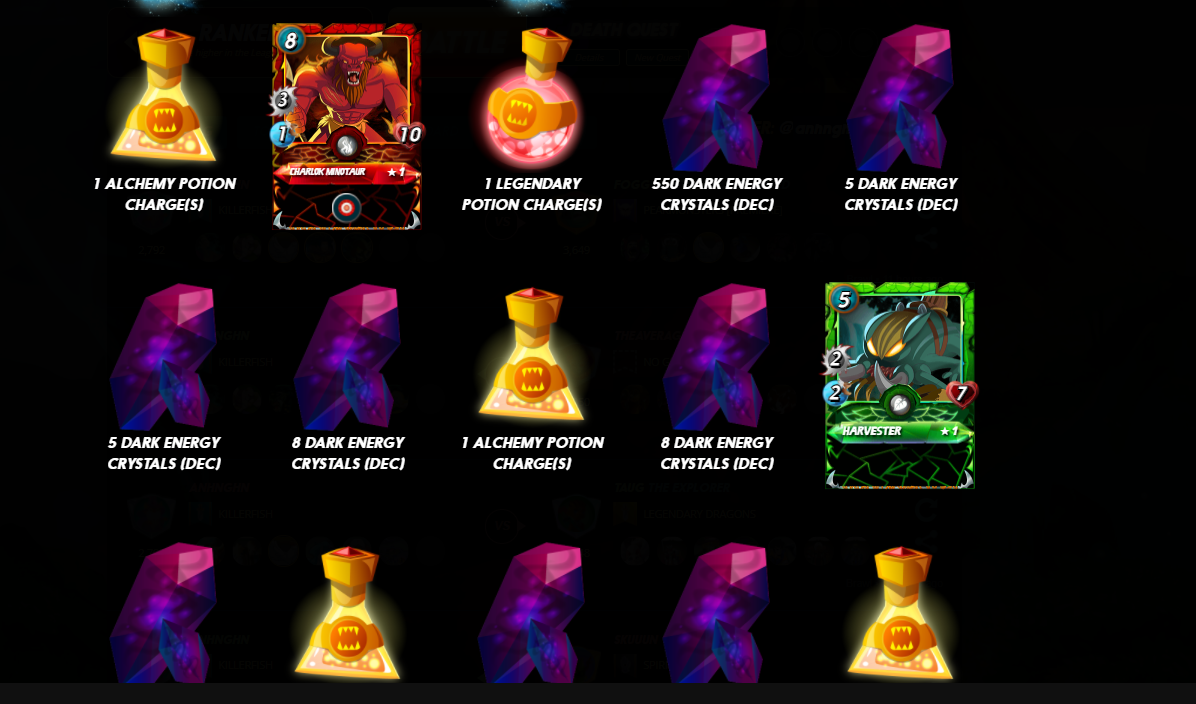 That said, it was still annoying. If I wanted to stay at a lower rank, I would do so at my discretion, not forced like this. And I would stay at a rank that would put me in Bronze next season to farm new players and compete for the board, not in Silver. I never do well in Silver, with people having more upgraded cards than me and my level 6+ cards can do shit at lower tiers. Plus, the DEC rewards in this tier are so terrible.
Hope this won't happen again in the next 15 days. Anyway, the grind this time will be painful.
---
---