Share Your Battle Challenge - Peaceful Giant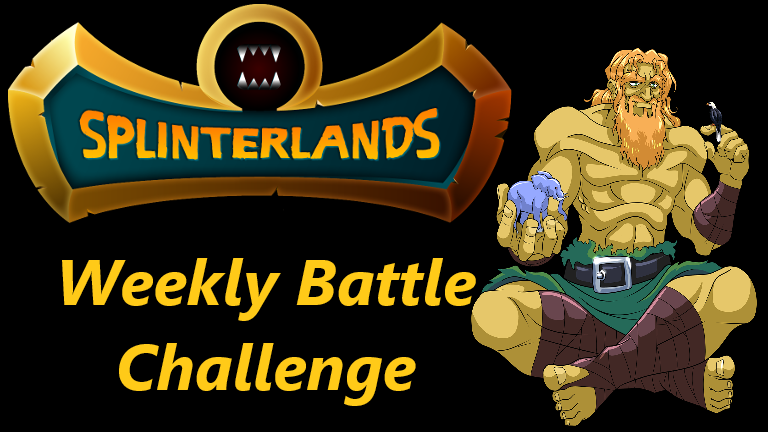 This weeks Battle challenge is with Elven Defender. (Un)Fortunately I don't have this card, so I have decided to highlight Peaceful Giant this week and share a fight he one with his resilience :)
Overview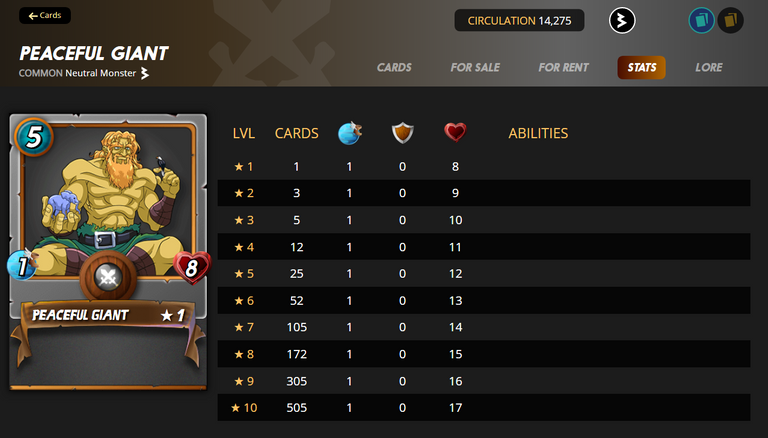 This card is the embodiment of a hippie monster in this game and that makes him so adorable. Look at the picture with an elephant in his right hand and a hawk in the other.
With levels he "only" gains more health toping at 17 on max level.
Strategies
Despite the fact that he has no attack power Peaceful Giant is an extremely useful card in the game. In the novice league I used him often as meat shield before my magic team in the mid mana games.
Most favorable rule sets:
| | | |
| --- | --- | --- |
| Target Practice | Keep Your Distance | Noxious Fumes |
But I use him also in the silver league in Target Practice games, so while my snipers can practice their skills on the enemy, the enemy arrows and magic missiles are caught by the Peaceful Giant. *Don't be afraid, he does not get hurt by the projectiles. He collects them and then goes to play with the other Giants. Mainly darts.
This tactic should be used also if a game has the Target Practice and Keep Your Distance rulesets. Depending on the mana level put to the front a card with magic attack, heal or Close Range to maximize effectiveness.
Due to his high health it can also help to win Noxious Fumes battles. Let's see a great example of the last one.
The Battle
I think this was the first time I had 2 damage dealing rulesets at once: Noxious Fumes and Earthquake. The 1 Shield provided by the summoner Tyrus Paladium negated 1 Earthquake damage, which brought me the win at the end.
Remember: "When the inferno is near, just stay calm!"
https://splinterlands.com?p=battle&id=sl_be1dc535d7fa18a1f636f9eb71a3f4d8&ref=arkasz69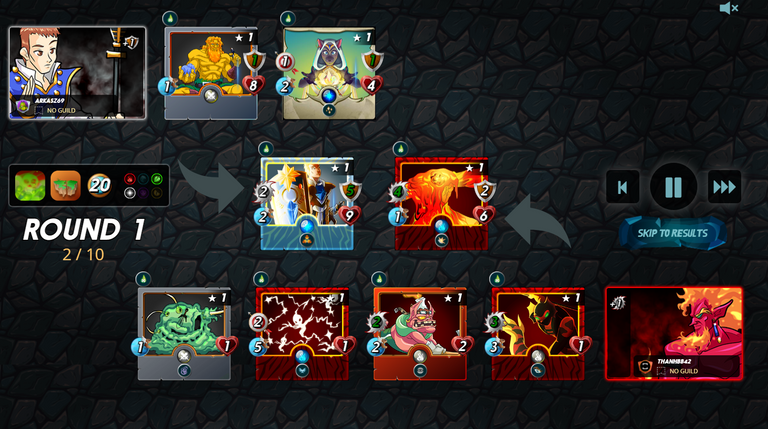 ---
One of the greatest joys during my weeks is to write these short overviews on cards, I hope you like them :)
Thanks for @Splinterlands for these great challenges. You can also join, check out the below link: https://peakd.com/hive-13323/@splinterlands/share-your-battle-weekly-challenge-defender
---
---