Female healer, WOOD NYMPH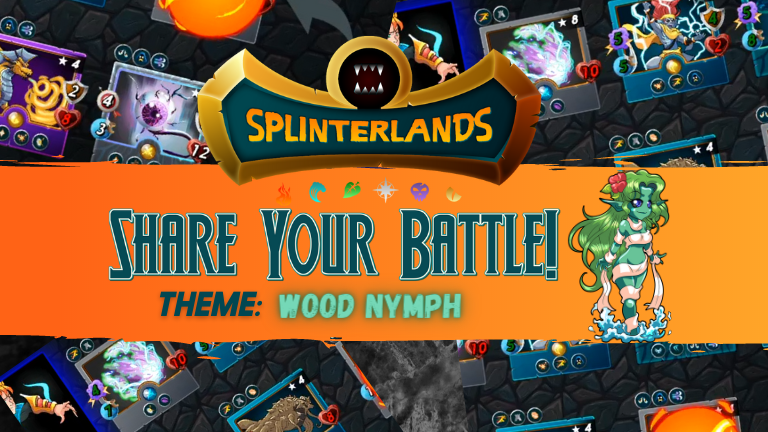 want to play slinterlands? click this https://splinterlands.com/?p=about-player
greetings everyone, today I'm going to share my weekly battle challenge using this week theme, a female healer in earth splinter, the one and only(?) wood nymph.
Tell us about your line up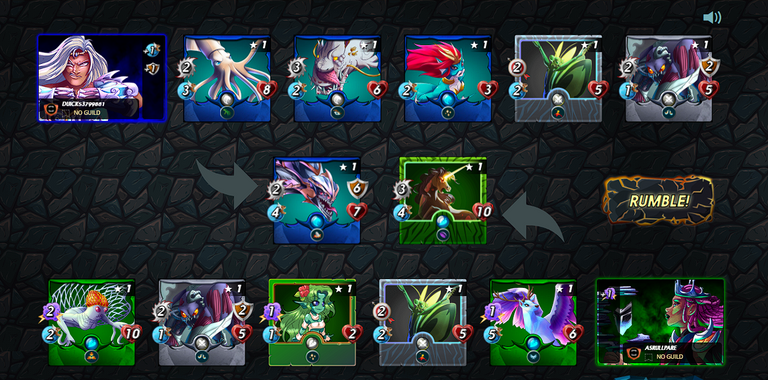 the conductor of today's show is Obsidian giving +1 magic attack to all allies monsters, it is good choice while using wood nymph, in front row is unicorn mustang as tank for my team, second is regal peryton and mantoid as damage dealer, after that wood nymph as long range support as healer with decent damage. in back row I put disintegrator and mycelic spawn as tank to anticipate back attack and protect our support (wood nymph).
Did your strategy work? what will you try differently next time?
as you can see my mustang is healed by wood nymph that makes me on advantage in round 2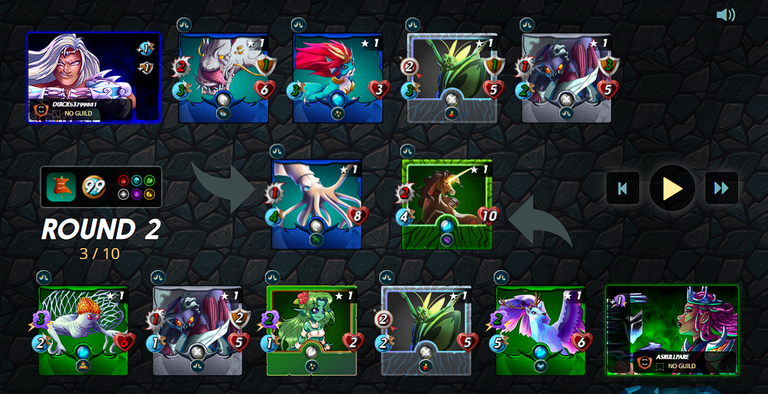 round 3, mustang still has 10 health because of the heal by wood nymph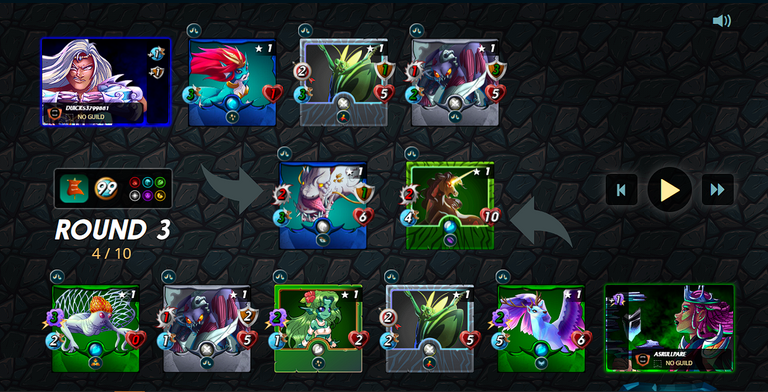 easy win as long as the position is well placed. I think next time using other debuff like slowing will be good to be used with wood nymph.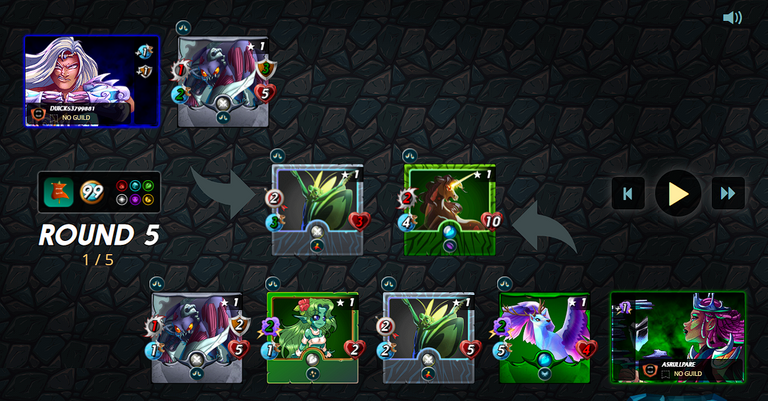 Do you like the WOOD NYMPH? Why or why not?
it is big yes to love this card, having support and damager only cost 4 mana. buuf your team and you will win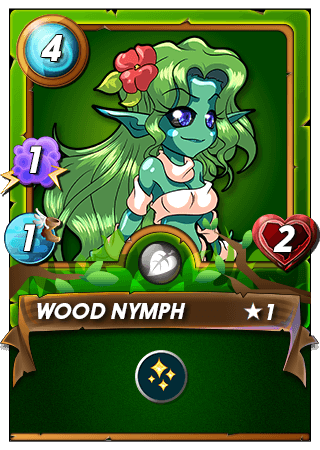 ---
---