Slow but dangerous : Spineback Turtle, Save The Day?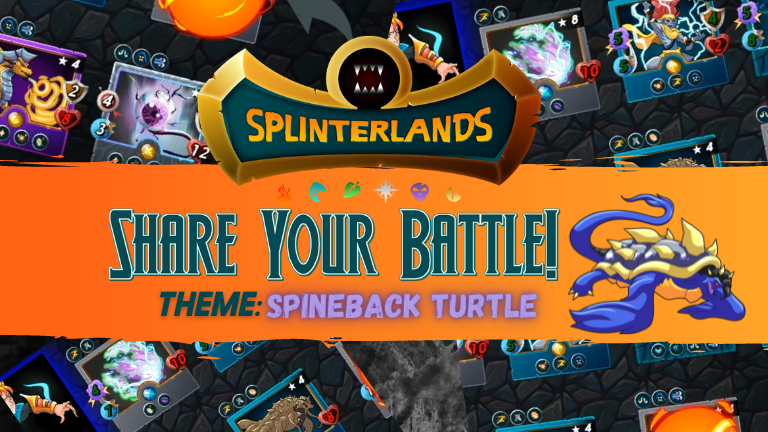 Cards Review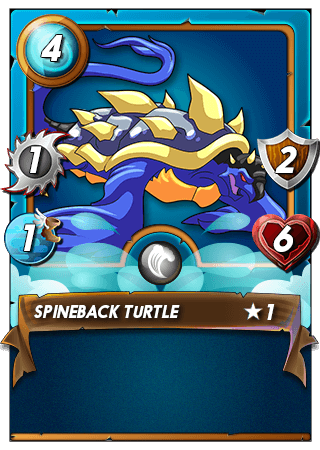 Spineback Turtle (6 health, 1 melee damage, 1 speed, 4 mana cost and 2 shield) this monster has high health and some shield eventhough the mana cost is low, this good points could cover her speed and melee, but it is not a turtle if it is fast, isn't it?
Lineup and position
In this furious battle I turned myself as kelya frendul to give my monsters 1 extra speed as well as shield, kelya is a good summoner providing 2 good points with only 4 mana cost, in other side I could transform myself to be bortus but my intuition said it would be a waste if my enemy don't use magic damage, I set my turtle in the second position as a back up tank.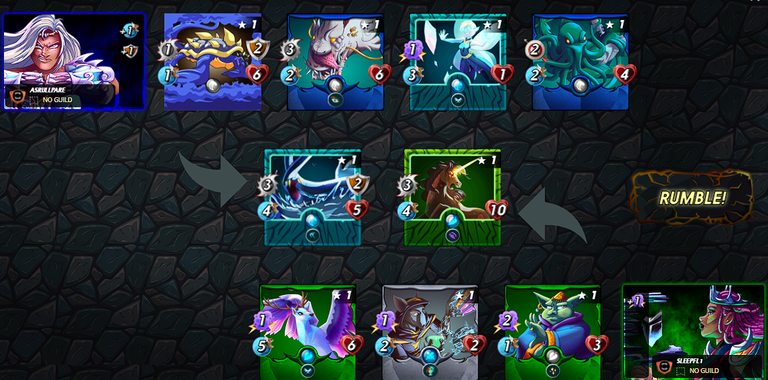 It turns out that my intuition is wrong, obviuosly the enemy is using bunch of magic based damage monsters, good points for the enemy and bad points for me. but that's not the end of everything cause I still have back up tank that will be ready anytime to step forward.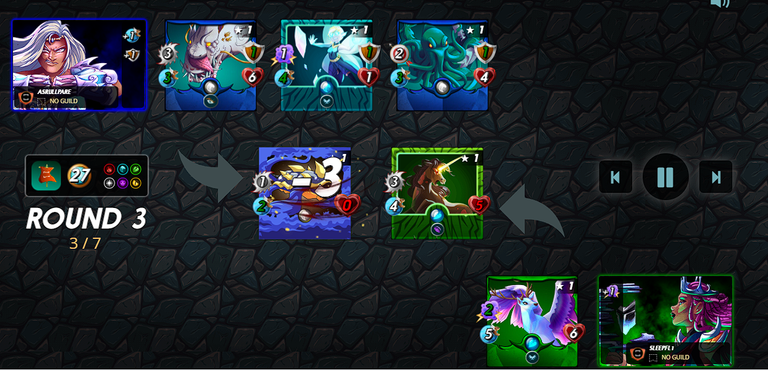 as the first round ends my turtle steps forward filling the front row which is left by serpent of eld cause she only has 5 health. my turtle did a good job as a tanker and should be awarded MVP in this battle, she survive 2 rounds.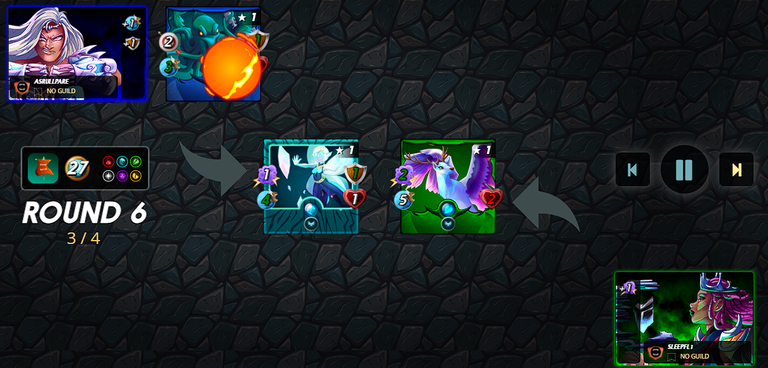 Unfortunately a lot of my attacks miss against the enemy flying pegasus, she has flying abilty and 5 speed that makes her a nightmare, I it is not for that I would win the match instead. I think I will bring a flying creature to along with the turtle to cope with this problem. Spineback Turtle Almost Save the Day, but almost is never enough.
---
---