Splinterlands Art Contest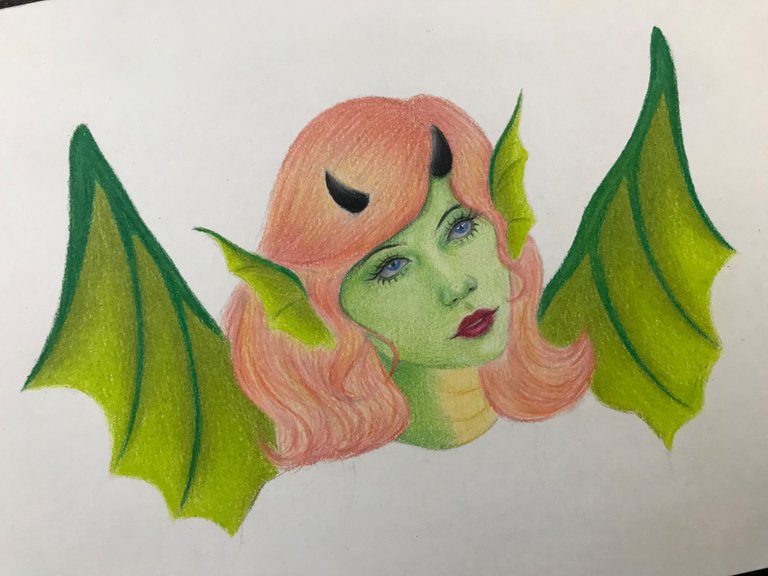 Here's my drawing of "Talia Firestorm" which I drew for the Splinterlands Art Contest.
When I first saw the reference pic I was like wow I like her ears and horns and thought about drawing her in human form. Then I started drawing a face and adding the features.
Actually, I drew this portrait twice! I liked the first sketch, but to my disappointment, I didn't like how it turned out after coloring it… I chose a bad color for her lips, and the worst one was her dress!!! It looked as if it had gotten censored =)))))) I tried to fix it somehow (cause I had already spent hours on the face) but it got super awful and guess what? I had to start it all over again 😄
One of my biggest fears while drawing is messing up my drawings, so I don't try out new ideas or take risks, but nowadays I sketch and draw a lot and I'm getting used to throwing them away.
Gonna share the first one, but let's pretend you don't see it :))))))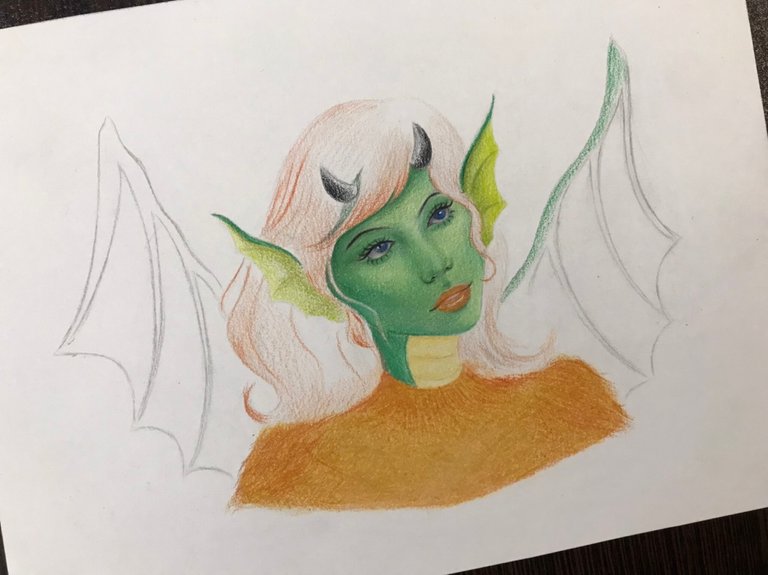 Materials:
Prismacolor and Faber-Castell colored pencils on Steinbach paper
Also white pen and paper cutter
Progress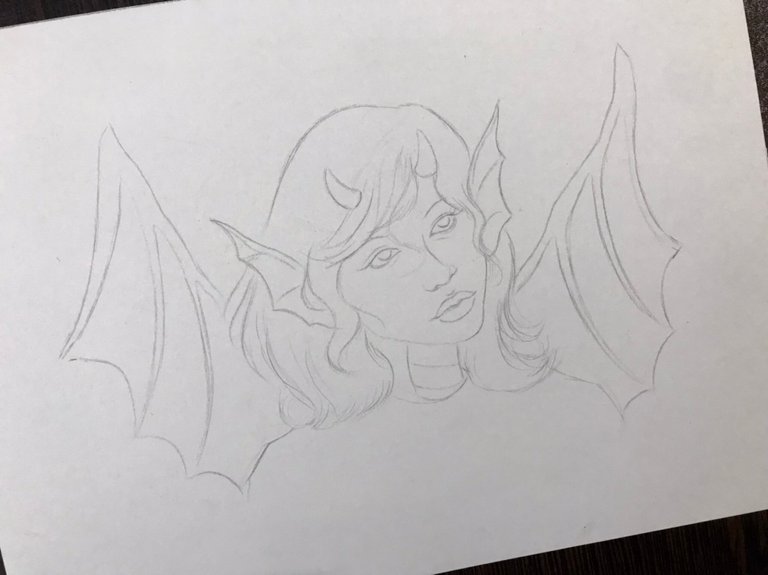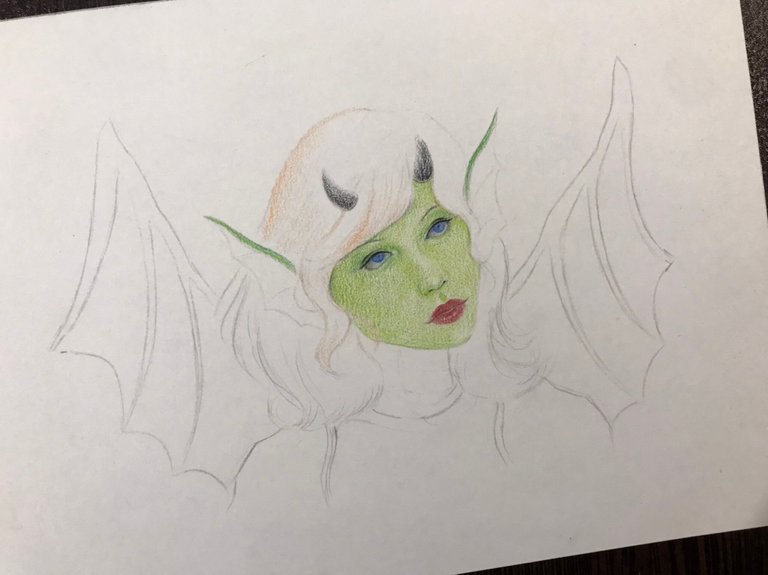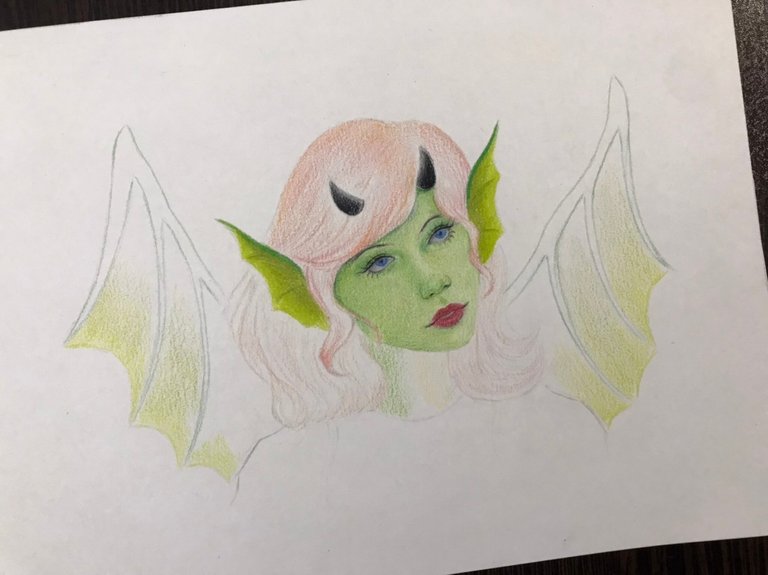 Original Pic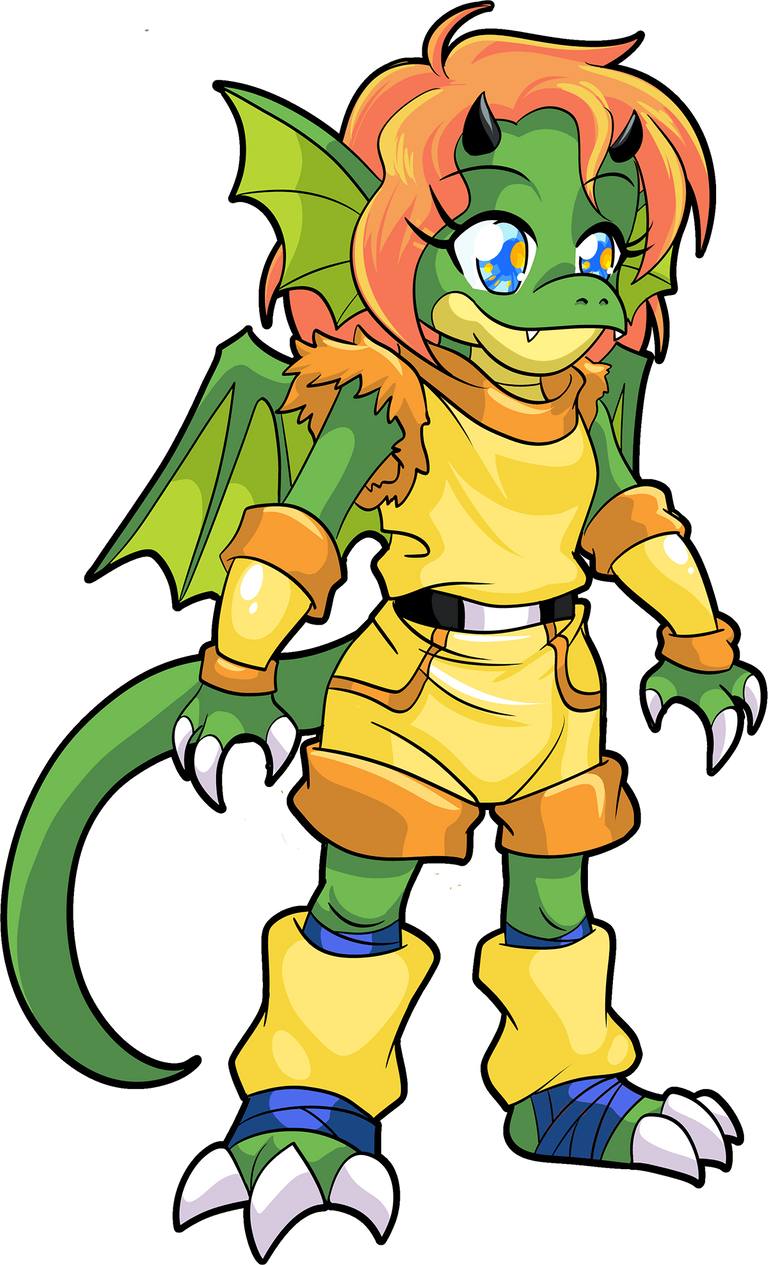 ---
---