17 champion chests ready to open! Let's go!
Welcome Guys!
in last post I had 8 boxes, but know I farm so long, because I have one day break. I had life quest to do, so I decided just to skip this one. Good for me in next day I got again earth quest, which was amazing. My erc was about 50%, when I started, so why not to farm more boxes?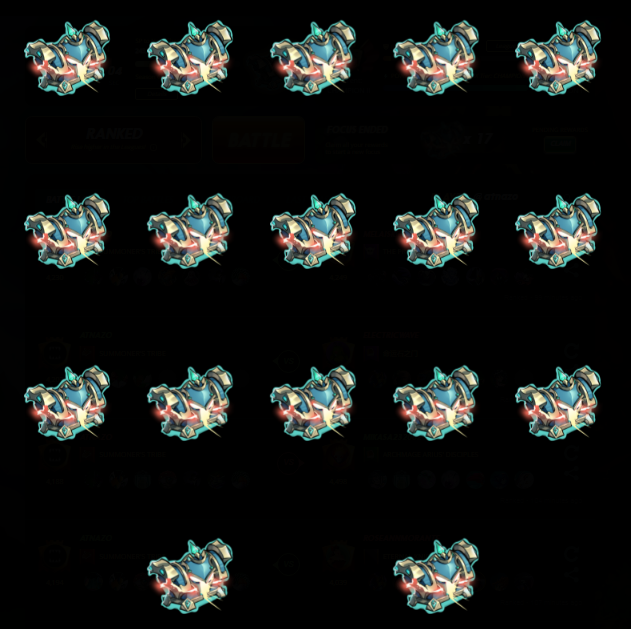 So many yummy boxes are ready to open, can't wait to show you Guys what I got from them!
So let's go!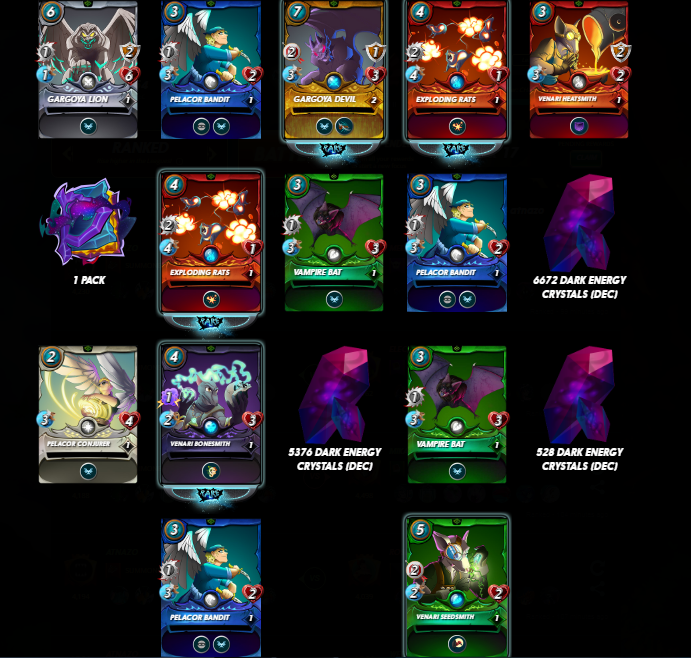 Hehe barely after scroll down I captured all these rewards in one screen. Maybe this time I didn't saw so many decs in chests it was only 3 stakes, but they was worth really good!
Let's make a quick summary of my battles in current season, which is near to end.
First of all I gonna show you how many boxes I will get for this season, and what division with elo peak I am!

I am lucky, because I have fire quest to do, so I will try farm couple more chest tomorrow.
Now let's take a look at the wins in this season.

533 wins really good with over 1.1k battles and I am Champion II!
I am so much hyped for tomorrow, can't wait to open my season rewards!
If you never played Splinterlands, before you can start by using my reff link:
You can join now by register from my affiliate link:
https://splinterlands.com?ref=atnazo
---
---