I advanced to Diamond III and my daily rewards in Diamond!
Welcome Guys!
I show you my quest, which I started in Gold I. I was really behind diamond league and I decided to try my best to climb to higher league!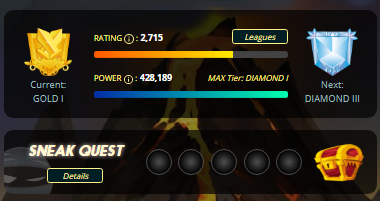 I had sneak quest to do, which is not one of my favourite last times, I prefer much more making elemental quest, than playing with only sneak monsters in team. Anyway I finished quest and..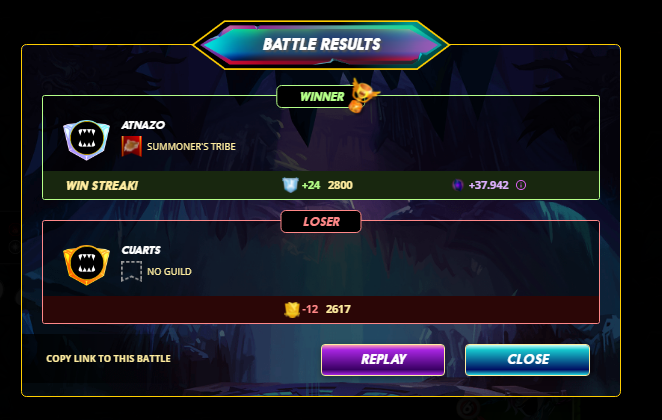 I won battle on win streak with 2800 Elo rating and I advanced to Diamond III!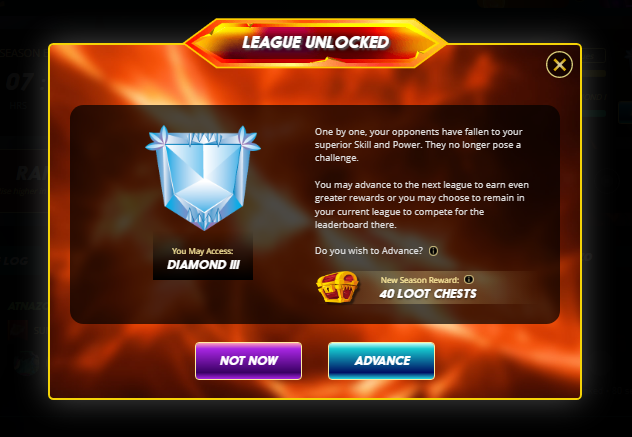 I advanced for first time in this season to Diamond III, so I can tell you that this is definitely not a case! I can play in diamond league every season as you see!
YEAH! AWESOME!
And now I show you my diamond rewards! ;)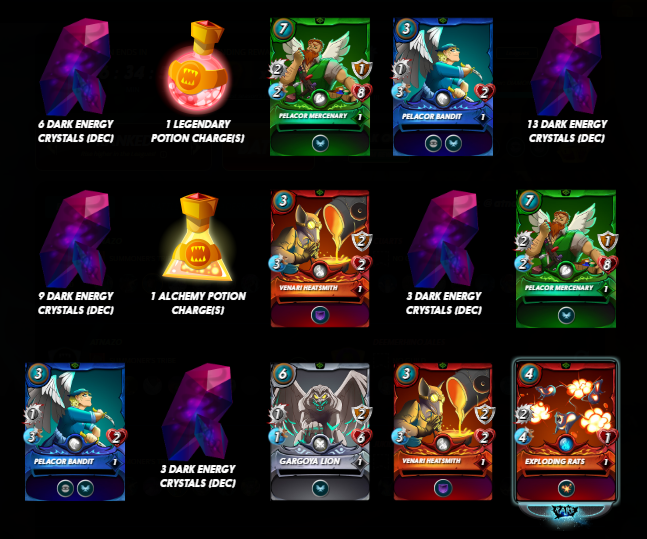 Only one rare card this time, maybe next time will be better :P
Rewards value about 2$
---
---