My daily rewards for quest in Diamond III made in 13 09 2021!
Welcome Guys!
In last post I told you that old rewards will not appear in my next posts, but in these times was available to loot some old common cards.
I made sneak quest, which for me is not that easy especially in diamond. I usually don't play with fire splinter, this is my only situational color. So to make sneak quest I need to use different colors like water or earth. Sometimes helps me out neutral monster to fill out my team!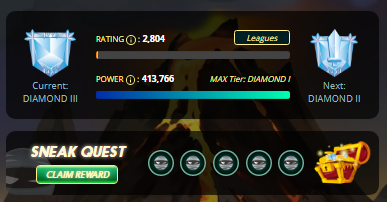 I drop to Gold I during making this quest and then I grind to back to diamond once again!
There are rewards, which I looted that day!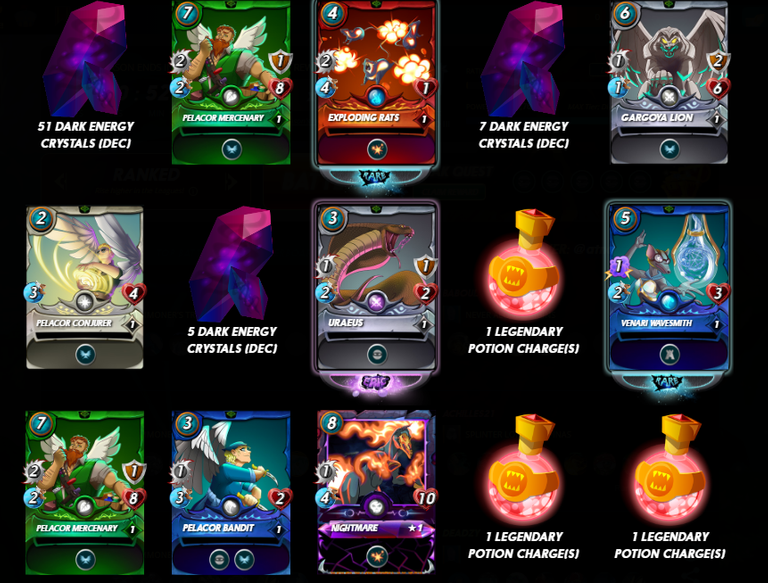 This was first day of new rewards drop and prices was not stable, but I can say that value of these cards was like 10$!
---
---