My old daily rewards claimed in 10 09 2021 for quest in Diamond II!
Welcome Guys!
Season in Splinterlands had ended, but still I have unpublished old rewards, so I am glad that I can share them in this post!
This was first time, since really long time, when I advanced to Diamond II! These rewards contains (12 + 5) boxes to open!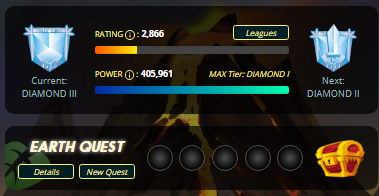 Earth quest is easy for me I don't need much time to snowball my elo rating and advance even further beyond to Diamond II!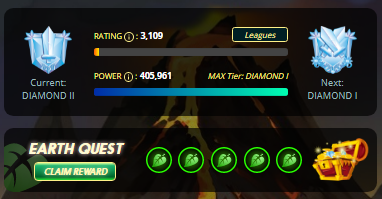 Between Diamond III and Diamond II is 300 elo rating difference, but for player like me it's just number. In one season, when I have good battles I can advance really fast in 1h maybe.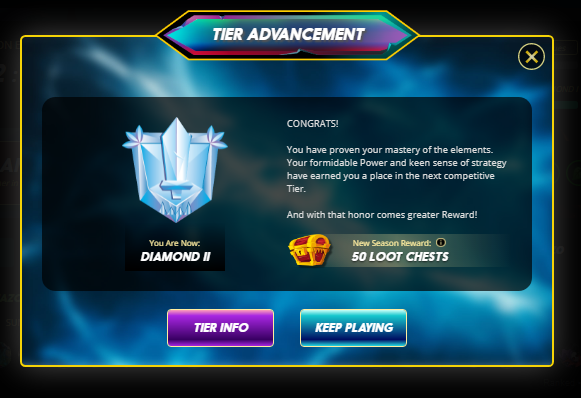 There was problems with servers in last day of the season, so I decided to not grind for more. I didn't achieved Diamond I or higher tier, but this is not last time, when I will try climb up! That's for sure!
Ok rewards time!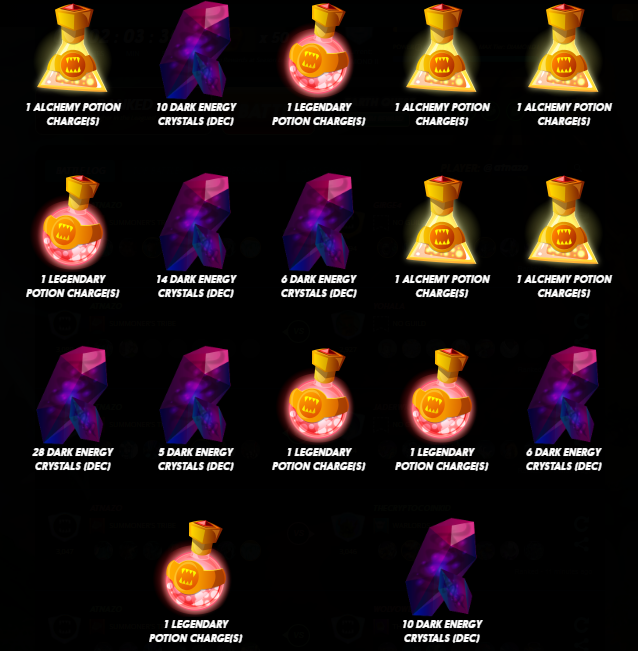 What I can say in this day, game didn't reward me well for my advancement, but I don't care and I will try even harder to one day open GF Legendary card!
This time I not calculate I see that rewards are under 1$.
---
---