My old rewards for quest in Diamond III made in 12 09 2021!
Welcome Guys!
This is one of last post with old rewards. Now is not possible to loot any old reward cards.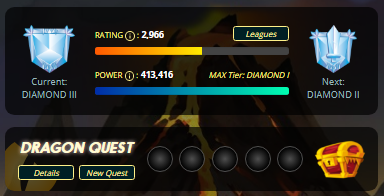 As you see I was in Diamond in time, when I took quest.
Dragon quest is not hard to do, sometimes are problems with more powerful summoners against me, but still this is one of the easiest quest to do.
Now it's time to show what I got!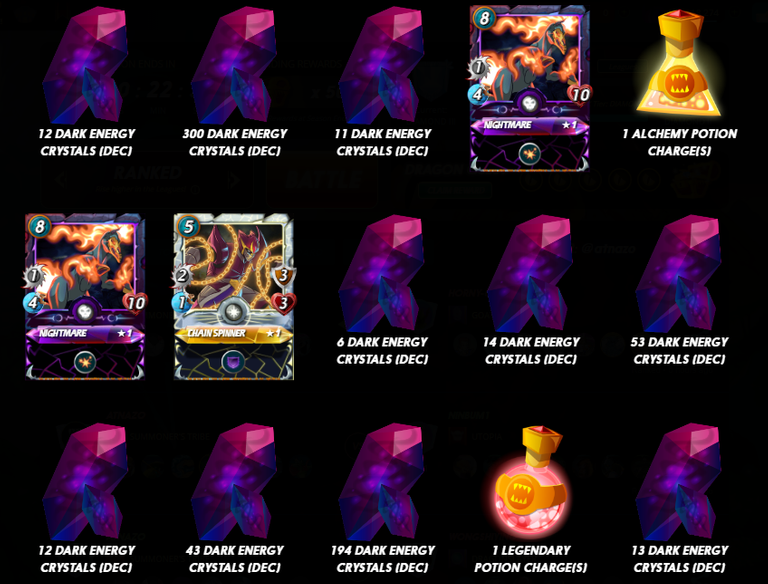 3 common cards and decent amount of dec tokens!
Total value of this quest is about 0.45$ for cards + 658 dec tokens worth 3.62$ so quest value is over 4$.
Still decent rewards!
---
---