My quest and daily rewards in third day of a season! Gold I achieved!
Welcome Guys!
Another day another quest that what I can say. Daily work with quest is something, which I need to do in Splinterlands regardless is easy or not. Even for me with over 400k power is sometimes hard to make quest and in the same time keep my division or tier. Still is early stage of the season, so I hope you understand dear reader!
But ok, I started my quest with sneak monsters, usually is really hard to do this quest for me, I not like to play with sneak maybe I have only several cards, which fit well in gold/diamond league.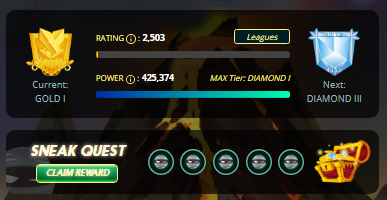 This time I had even win streak during making quest and I was really surprised. Quest, which I hate the most and win streak. Something, which not happens usually for me :D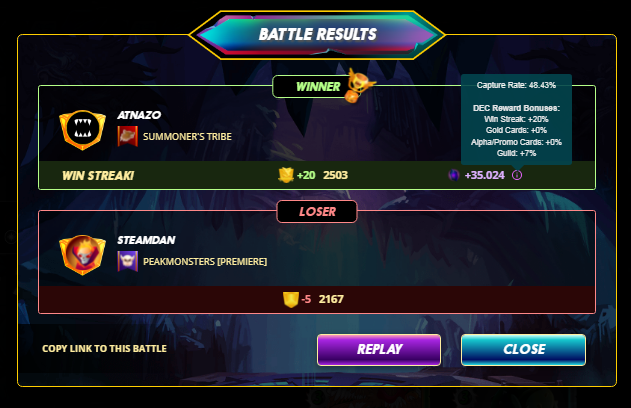 As you see I had 300 points to diamond. Still too much to rush this league in that day. I was happy that I finished my quest and I had 2500+ points to be in gold II!
Now reward time! All screens show value of cards in day, which I took the rewards, so now value can be different.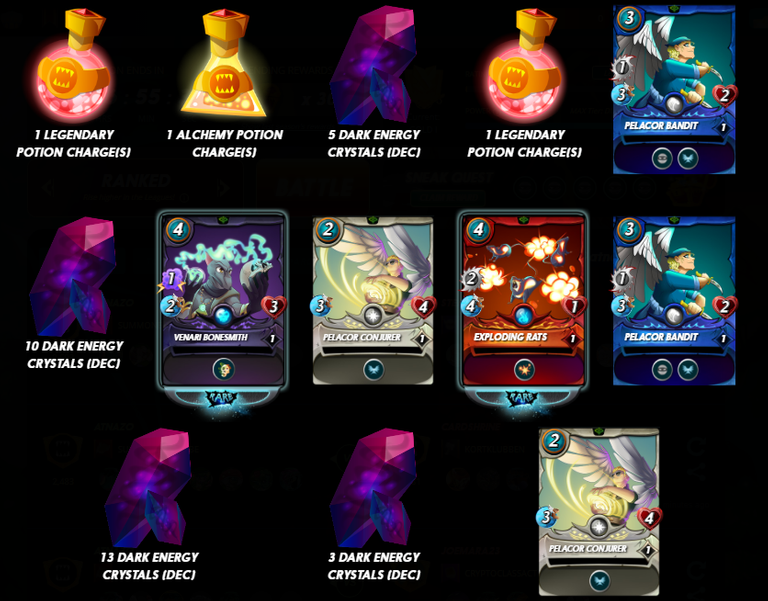 And here we have value of this cards.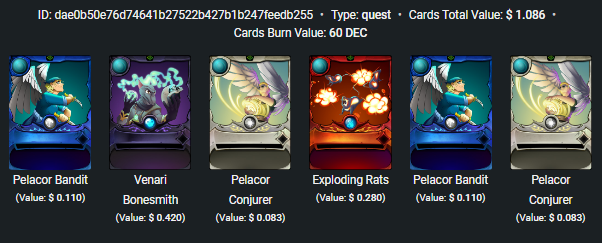 Value only 1$ not good, but now these cards worth more. I still hodl them :)
---
---