Opening 23 champion chests!
Welcome Guys!
This time I gonna show you some big opening!
At end of the previous season I grind so much and I was able take to home 23 champion chests with me!
Are you curious what can be inside?
So let's go!

Anyway imagine!
78 + 23 is over 100 champion chests to open in just one single day :D
So much yeah? I need to agree :)
But now you all waited for it.
23 champion chests!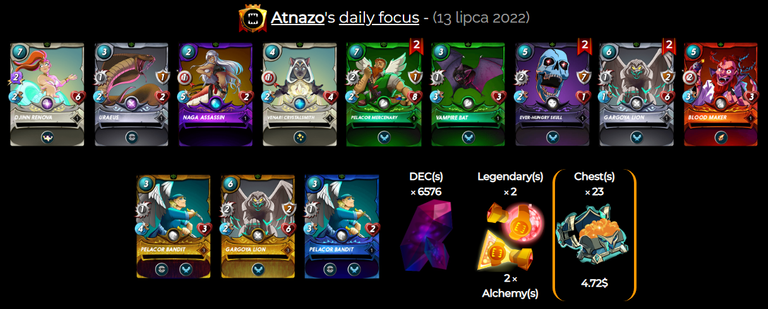 What I can say I thought that these chests make me rich, but not this time hehe.
Tell me in comments what good you got from your daily grind!
I wish you only good rewards Guys!
---
---