Opening 8 Champion chests! Let's see what is inside!
Welcome Guys!
This time I had dragon quest to do and I collected 8 champion chests. For me in these times making 7-8 box is my limit, where my erc is pretty low.
Ok so now I gonna show you my cherry boxes!
And my rewards..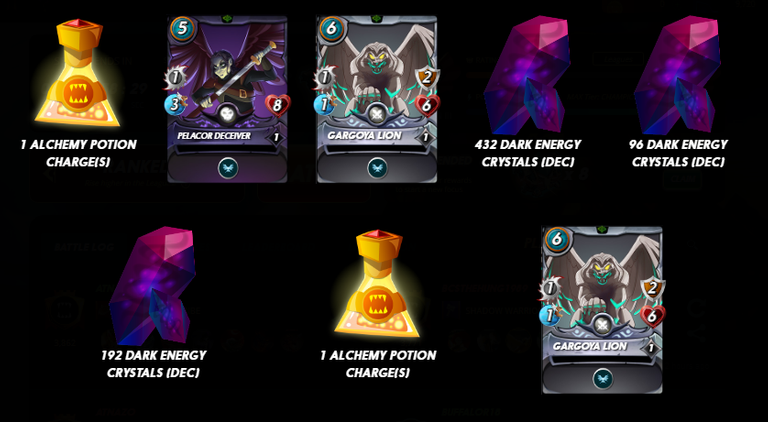 I can say in these boxes I had only commons, so this is common day so far. Even my dec are commons too, so that info is confirmed. I know that is really hard to have better rewards than my previous jackpot, but I know that I can have much more decs or better cards we will see in the future :)
For this moment I have 475 wins in Champion, I was in Champion II, but still I have chance to advance one more time until season end!

If you never played Splinterlands, before you can start by using my reff link:
You can join now by register from my affiliate link:
https://splinterlands.com?ref=atnazo
---
---