All the pointy things - Tournament in Gold League

---
Welcome Guys!
In this video I show you my performance in Splinterlands Tourney for Gold League cards level cap. I played really not bad, so in this video you will see some of my winnings tourney battles with my commentary, I get some tourney experience and there was good rewards for top players!
Of course playing in tourneys especially in gold league requires really good cards, skill to use these cards and some luck :D
For many people this kind of tournaments will return so much with SPS rewards and there will be also folks who gonna lose versus more powerful enemies.
I played good in my opinion, but I need to admit that many people in gold league tournaments are from gold, diamond and champion, so many players from diamond and champions, so they probably have all the cards and they can play everything, which is not easy to predict them and then counter their cards.
I rented for that tourney cards for 3.7k dec. Still didn't had Zaku summoner and many of fire cards. Didn't rent them, because I know that I gonna avoid to play with that element without Yodin Zaku.
I played in first round and I scored 6 wins and 5 loses.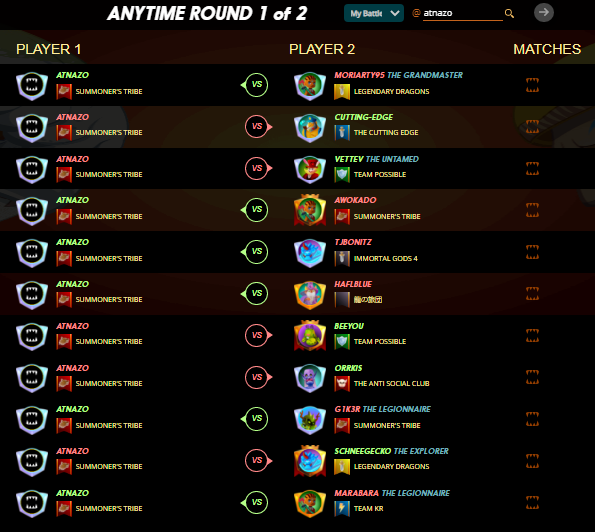 I was 1 win away from advancing to next round. Kinda unlucky, but I still get rewarded well in SPS tokens.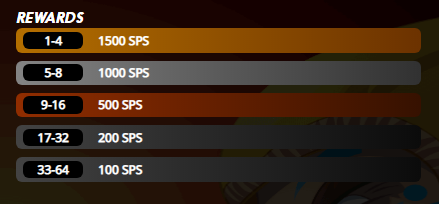 I finished at 43 place without playing in final round, which is good score. I won 100 SPS! :) Maybe, if I would play in next round it was possibility to fight for top 32, but anyway it was not bad for me!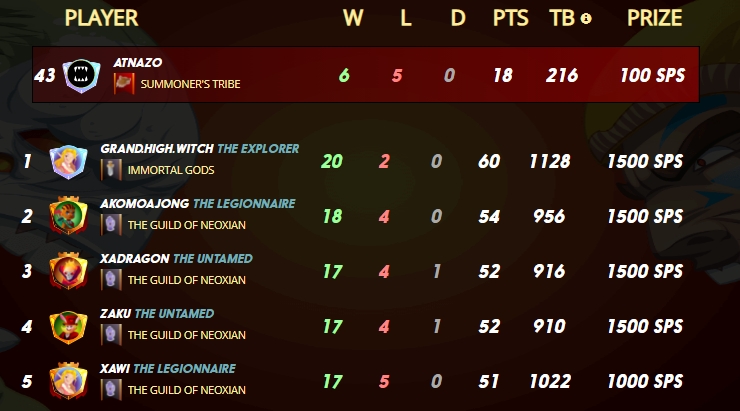 You never played Splinterlands before?
You can join now by register from my affiliate link:
https://splinterlands.com?ref=atnazo
---
▶️ 3Speak
---
---