SHARE YOUR BATTLE Weekly Challenge! DRAGONS! (LIGHTNING DRAGON) #1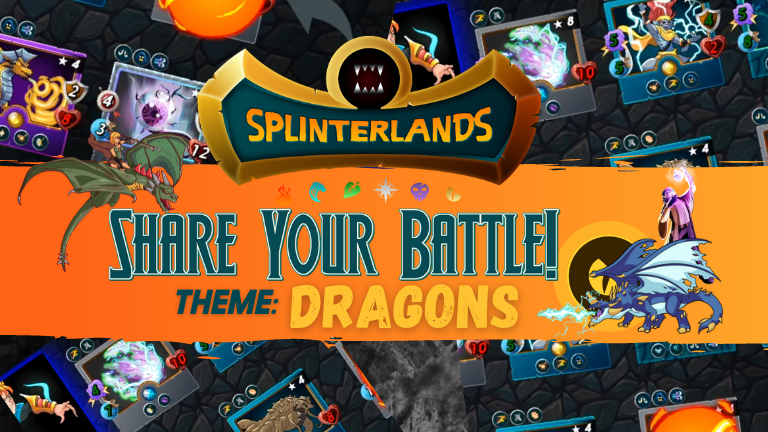 RULESET OF THE BATTLE :

Mana : 27
Explosive Weaponry : All monsters have the blast ability
Lost Magic : Monsters with magic attack may not be used in battles.
Why did I use LIGHTNING DRAGON in this battle?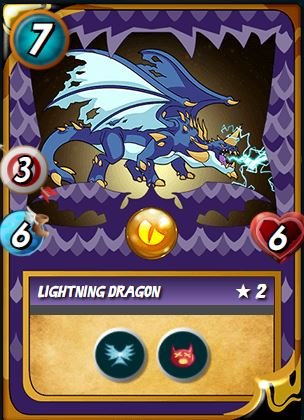 In this battle, there are 27 mana with explosive weaponry as one of the ruleset. I like to use fast monsters with decent damage quickly damage and maybe kill one of the enemy monsters to lessen my team damage due to explosive weaponry. LIGHTNING DRAGON is such monster, it even have the stun ability to further lessen the enemy damage if it stunned the enemy tank.
COMMENCE BATTLE
ROUND 1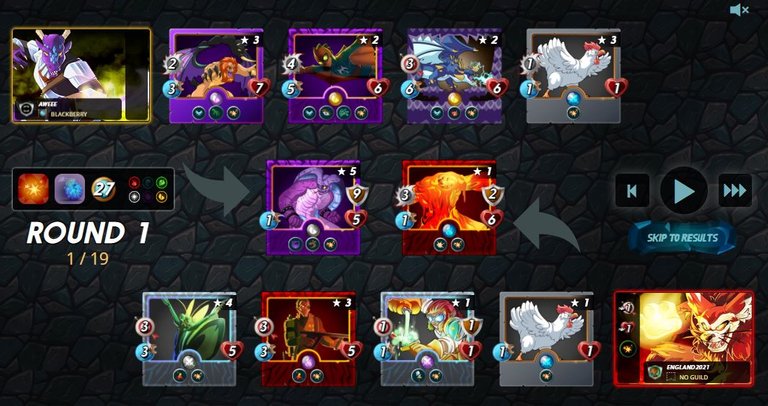 ~Click image above to watch Replay~
I've used the LIGHTNING DRAGON as the fastest monster but I also put in Dragon Jumper which is also fast and also might deal damage in the middle of enemy formation which in turn cause the blast ability to damage 2 monsters. The enemy also have a good idea of using snipe as a means to damage my teams middle formation.
ROUND 2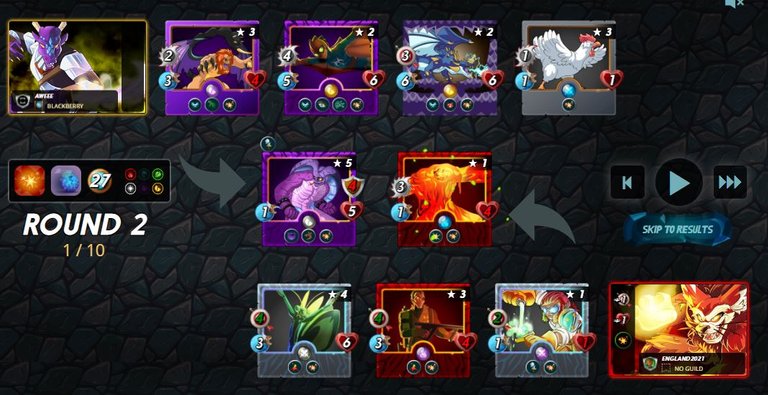 Speed got the better of the enemy snipers as they both missed my LIGHTNING DRAGON, the flying ability also help a lot.
ROUND 3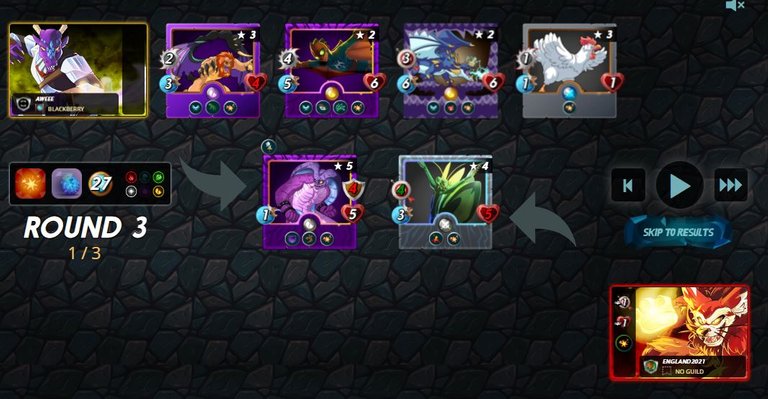 Once again, my LIGHTNING DRAGON dodge the enemy snipe and will be victorious without even taking any damage. It is because of its speed and the flying skill.
RESULT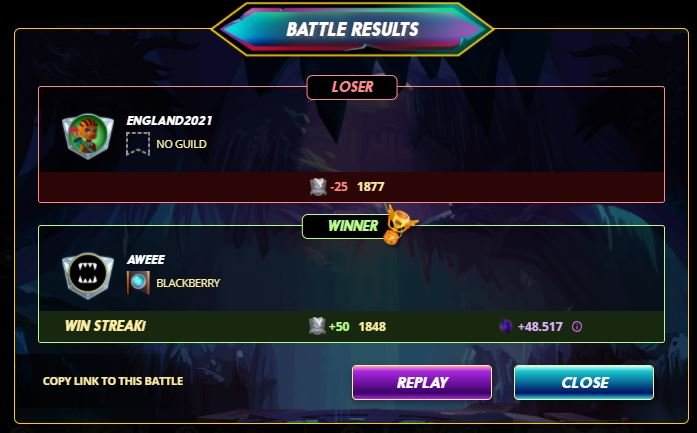 In the (world of kung-fu) explosive weaponry ruleset, speed will most likely determine the victory. The LIGHTNING DRAGON dominated the enemy team evading all snipes and dealing the first damage every round. Picking LIGHTNING DRAGON was definitely worth it.
~
~
***Interested in playing and earning? Click my referral link below and after you have purchase your summoner's spellbook, I'll give you back $0.50 in DEC.
https://splinterlands.com?ref=aweee
---
---