SHARE YOUR BATTLE Weekly Challenge! ELVEN CUTTHROAT #1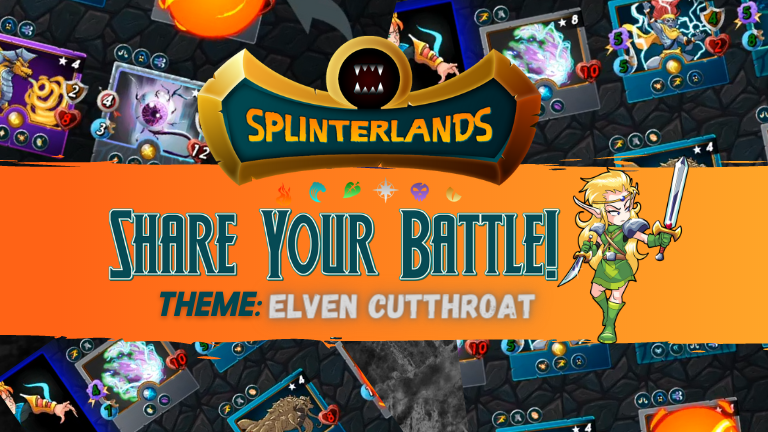 RULESET OF THE BATTLE :

Mana : 22
Unprotected : Monsters do not have any armor and do not get armor from abilities and summoner buffs
Little League : Only Monster that cost 4 mana or less may be use in battles.
Why did I use ELVEN CUTTHROAT in this battle?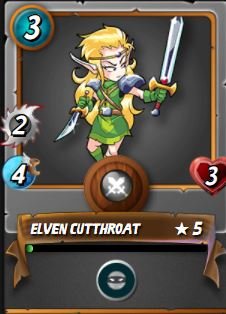 In this battle, there are only 22 mana to be consumed and I like using a lot of low mana cards in low mana battles instead of 1-2 high mana cards. Elven Cutthroat is a great supplemental card to have since it is a neutral card. Have great synergy with Malric Inferno and fire splinter. Best paired with other cards with sneak ability.
COMMENCE BATTLE
ROUND 1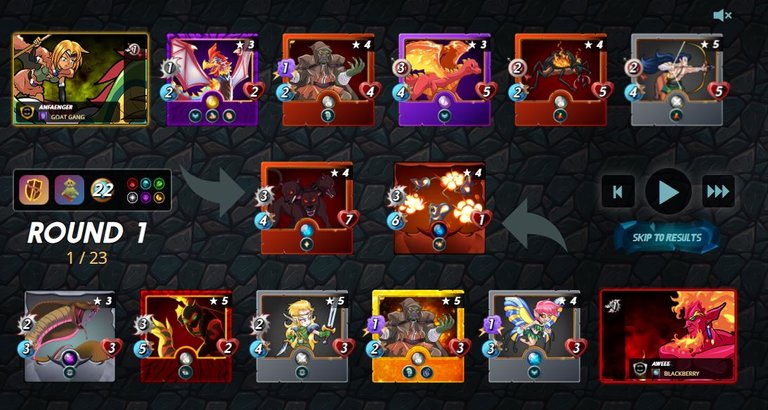 ~Click image above to watch Replay~
Since there is no Armor for both teams and only 4 mana monsters are to be used in battles, I've picked Exploding Rats as the position 1 monster. It is a high risk high reward kind of play to deal a good amount of damage right at the very start hoping you would kill 1 - 2 frontal monsters. With the help of weaken ability of Goblin Shaman and its slow ability to ensure that the rats will attack first. The Serpentine spy is there to pick off monsters that might be still alive after the 1st attack. ELVEN CUTTHROAT will sneak at the enemy backline together with Uraeus. It is a kind of like pincer attack. Malric Inferno was the best choice to have as a summoner here.
ROUND 2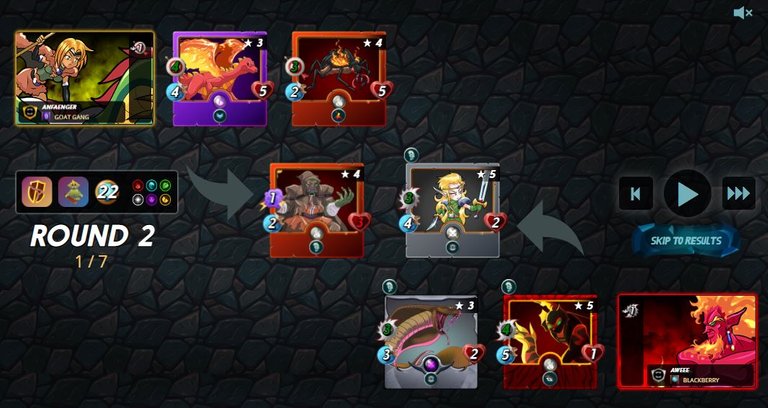 I think my gamble paid off since I've killed a lot of enemy damage dealers and only 1 of my main damage dealers died last round. 2 Range monsters and 1 magic damage dealer is left in the enemy team but the remaining range monsters would be left helpless if brought to the front of the enemy team.
ROUND 3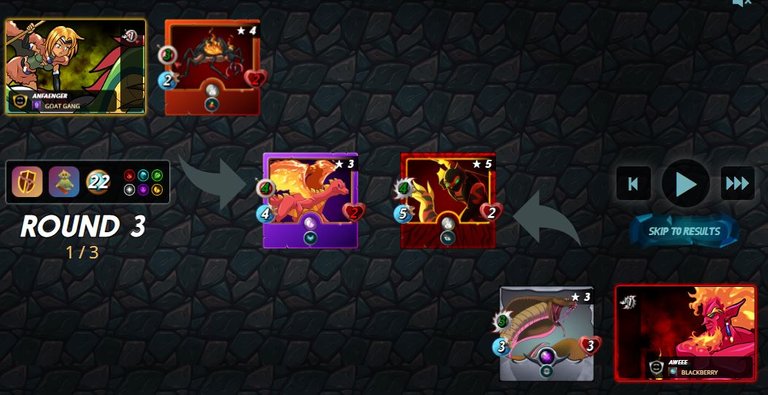 This looks like the last round since my Serpentine spy will kill the enemy position 1 monster and the rest will be killed by Uraeus.
RESULT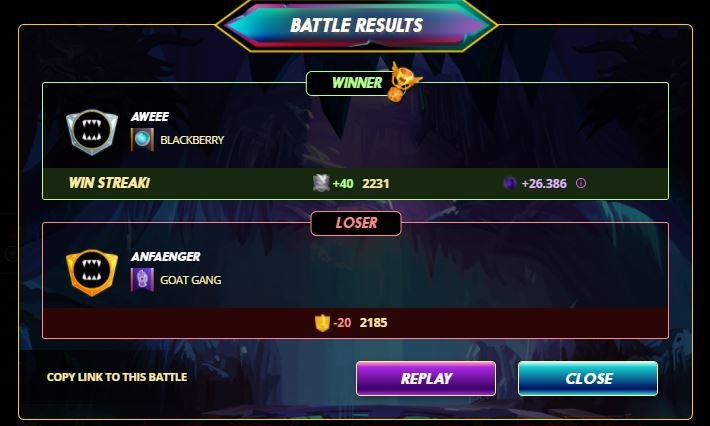 I like using ELVEN CUTTHROAT on mostly all splinters but using it in fire splinter would mostly be rewarding like this, the added buff of Malric inferno and support from other monsters in the fire splinter with sneak and opportunity would make ELVEN CUTTHROAT be on most of your low - mid mana battles.
~
~
***Interested in playing and earning? Click my referral link below and after you have purchase your summoner's spellbook, I'll give you back $0.50 in DEC.
https://splinterlands.com?ref=aweee
---
---