SHARE YOUR BATTLE Weekly Challenge! HAUNTED SPIDER #1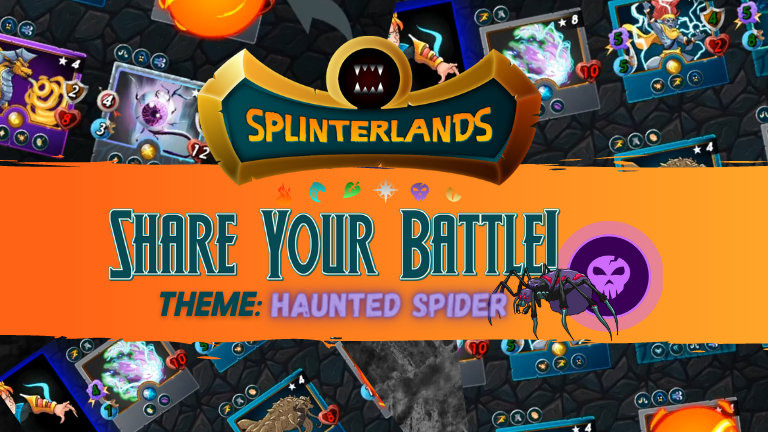 RULESET OF THE BATTLE :
Mana : 16
Holy Protection : All monsters have the divine shield ability
Taking Sides : Neutral monsters may not be used in battle
Why did I use HAUNTED SPIDER in this battle?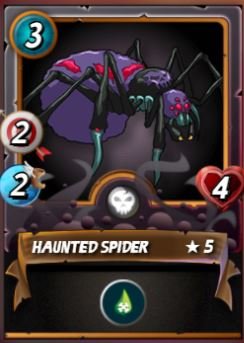 This battle is in silver league and a haunted spider would be a nice addition to increase my damage output per round since the battle have low mana. Haunted spider have 3 mana with 2 range attack and the skill poison which can really make a difference in battle. Inflicting poison on a monster will make him lose 2 hp per round increasing my damage per round.
COMMENCE BATTLE
ROUND 1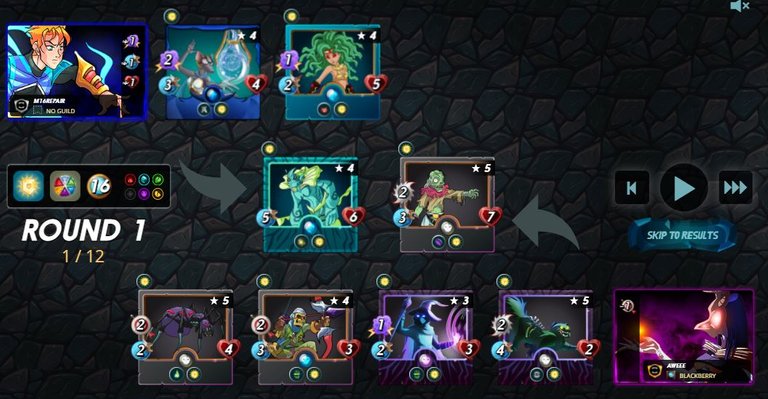 ~Click image above to watch Replay~
I prefer using several low mana monsters instead of using 1-2 high mana monsters in low rank battles because I like versatility of more cards with skills. Luckily in this battle I've used Animated corpse as a the tank when my opponent chose the magic damage build.
ROUND 2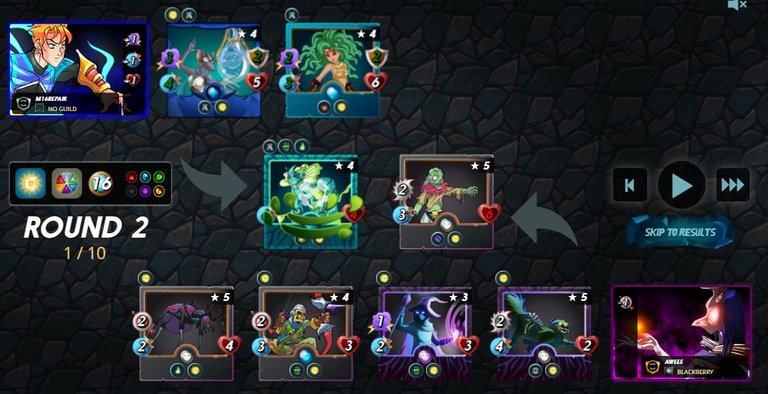 Luck is on my side when only one attack of haunted spider inflicted poison. Taking down the tank quickly in low mana battle usually results in a win.
ROUND 3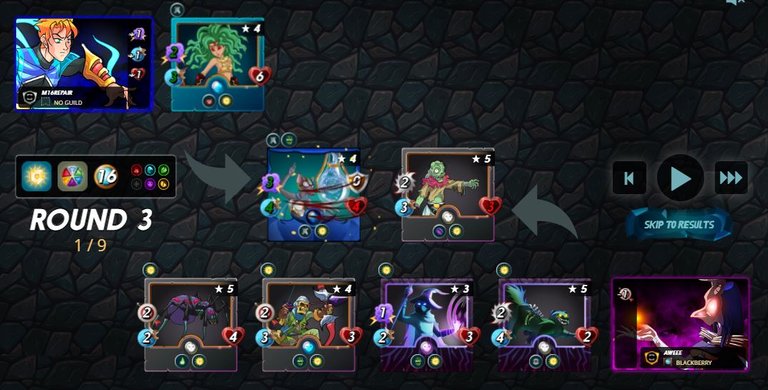 I still got my whole team and acting as the opponent tank is a damage dealer. This one is already looking like a victory unless my team will miss a few times.
ROUND 4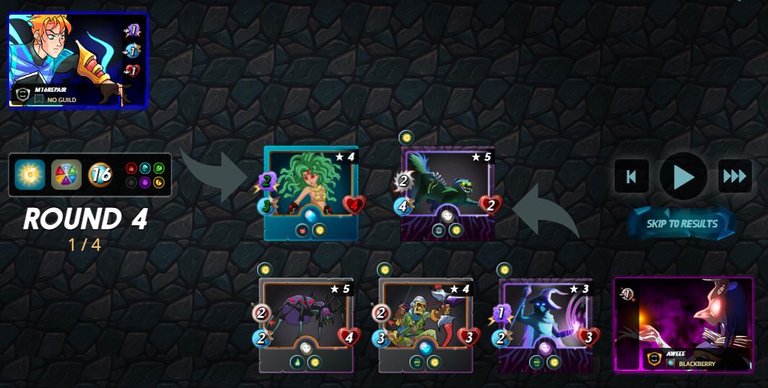 Only one monsters left in enemy side while I still have 4 damage dealers.
RESULT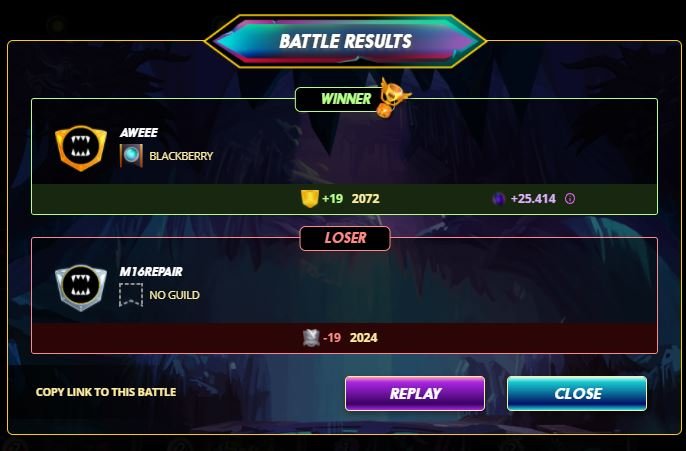 At this level, Using a Haunted Spider is always a viable option since with 3 mana it will deal 2 range damage with a chance to inflict poison on each attack. The downside would be if the poison would never proc.
~
~
***Interested in playing and earning? Click my referral link below and after you have purchase your summoner's spellbook, I'll give you back $0.50 in DEC.
https://splinterlands.com?ref=aweee
---
---