SHARE YOUR BATTLE Weekly Challenge! HAUNTED SPIDER #2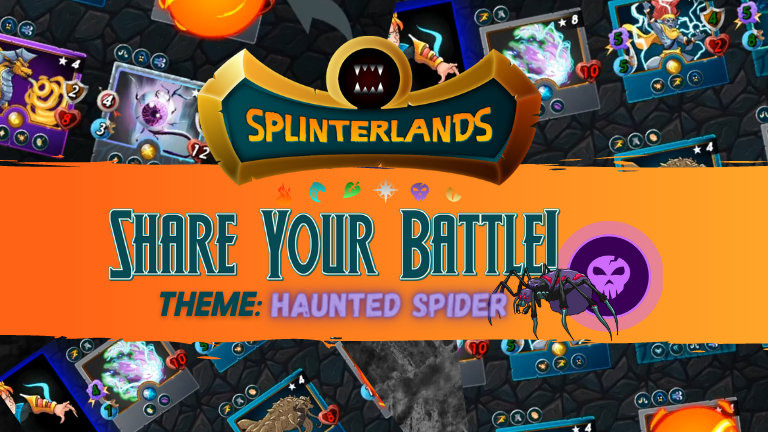 RULESET OF THE BATTLE :

Mana : 15
Explosive Weaponry : All monsters have the blast ability
Keep Your Distance : Monsters with melee attack may not be use in battle
Why did I use HAUNTED SPIDER in this battle?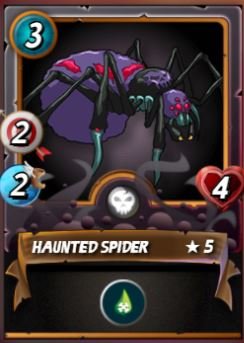 In this battle, there are only 15 mana and the Explosive weaponry ruleset. Although using a slow monster in this ruleset is a little bit disadvantageous, I still use Haunted Spider since it still have 2 range damage with only 3 mana. It even saved me the game. You will see what I meant.
COMMENCE BATTLE
ROUND 1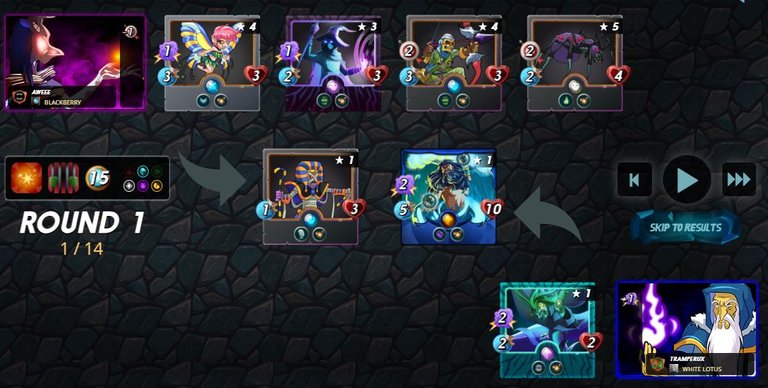 ~Click image above to watch Replay~
As I said on the last challenge, I prefer using several low mana monsters in a low mana battle instead of 1 - 2 medium to high mana monsters. Their versatility is what I aim for. Luckily enough, I have 2 monsters with range damage and will not be affected by Djinn Oshannus Defensive skill (Only reduces magic damage)
ROUND 2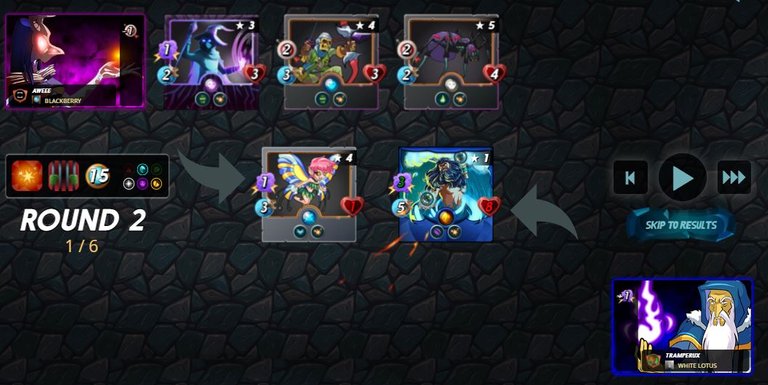 It was a good thing that 1 of the enemy monster did not have the chance to attack in the last round. I have a feeling that if it attacked, I may have a 95% chance of losing the battle.
ROUND 3
In this round, I only have 1 hope to win and it is if the Haunted Spider proc its poison. Djinn Oshannus have 5 speed, it will attack first and kill the monster acting as a tank. Undead Archer will be place at the 1st position and will not be able to attack. Haunted Spider only have 2 damage and is not enough to kill Djinn Oshannus this round. If it is not poisoned, Djinn Oshannus will not be killed and will attack first next round and kill Undead Archer and Haunted spider will just wait its demise on the 1st position.
ROUND 4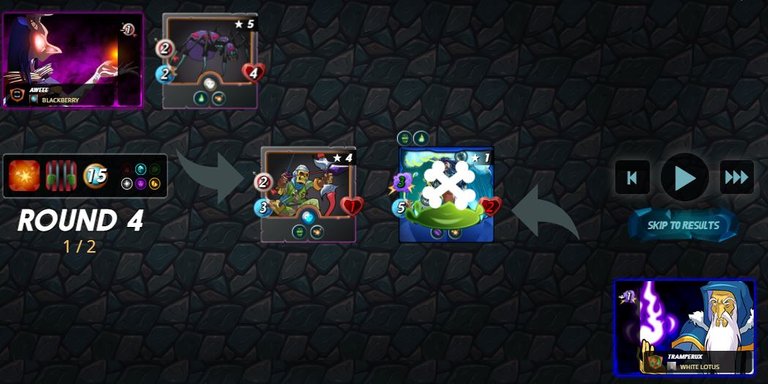 Luckily enough, Haunted spider proc its poison skill and save the game for me during the clutch round 3. Djinn Oshannus was poison and will perish this round.
RESULT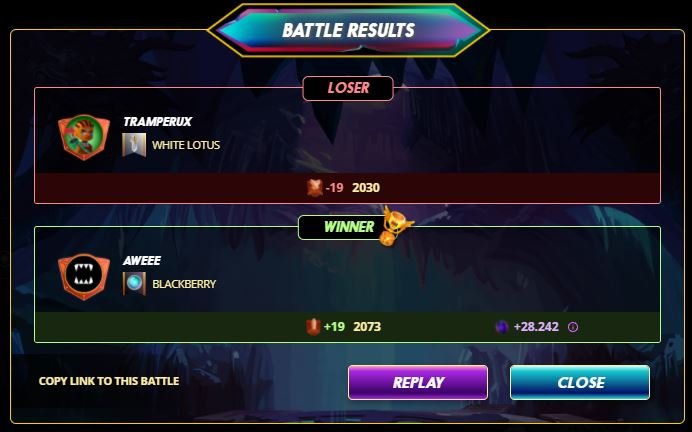 I always have a lot of fun with Haunted Spider since I really like the skill poison. Even though it is not a guaranteed chance, it still have a lot of merit since it unconditionally deal 2 damage every round doubling haunted spiders damage per round.
~
~
***Interested in playing and earning? Click my referral link below and after you have purchase your summoner's spellbook, I'll give you back $0.50 in DEC.
https://splinterlands.com?ref=aweee
---
---