What is your thoughts now DEC is below Peg value
Halow Ka-Splinterlands,
Today is not a great day for most of us.
I woke up and try to sleep again for what is happening.
As we know that Dark Energy Crystal ( DEC ) is peg as 1 dollar is to 1000 DEC.
But today we are seeing that DEC is now below peg value. At current, now 1 dollar is to 1236.094 DEC but may fluctuate at every seconds.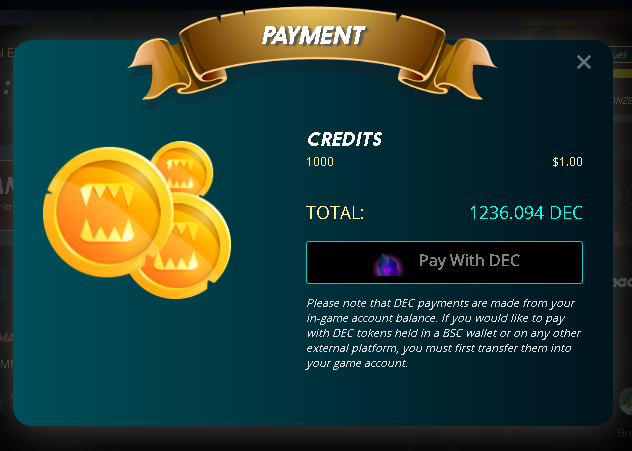 What is your thoughts about this guys..
Is it a good time to buy DEC and hold for SPS airdrop?
Will DEC peg value be removed and let market what it always does? But then the question is what will be the value of credits if that happens but most probably it will not.
Is it better to sell all those cards for DEC and used the DEC to buy cards when it return to its peg value.
For me, i still believe in this game. This game still a lot to offer. So i will still play, join tournaments brawls and improve on my games while waiting for things to settle down. Things happen for a reason and who knows what happen next specially new reward system is nearly coming out.
Have a great day everyone
---
---