Let's celebrate! 10.000 wins milestone: checked
Hi guys! After almost one year and a half playing Splinterlands it's time to take stock of the work done so far, and there's a particular milestone I'm glad to share with you.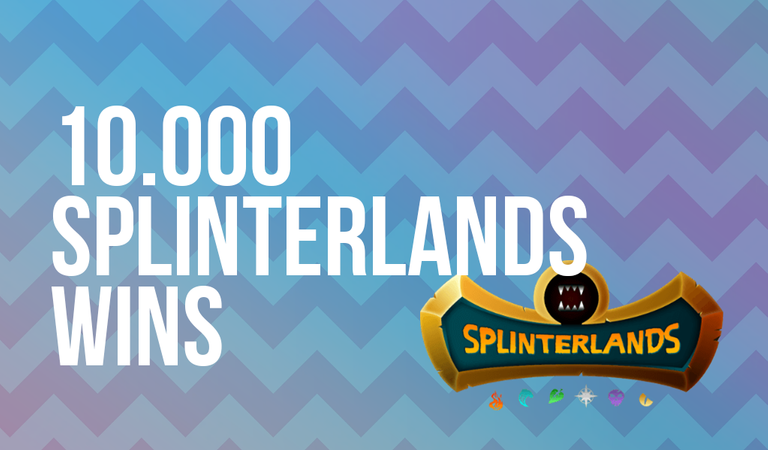 Please, take a look at this battle: nothing too fancy itself, a good win against @raseac where I was lucky enough to pick the right summoner. This battle consolidates my spot in Silver top 100, which is exactly where I feel I belong at this point of my journey. So what's so special about this battle?
10.000 wins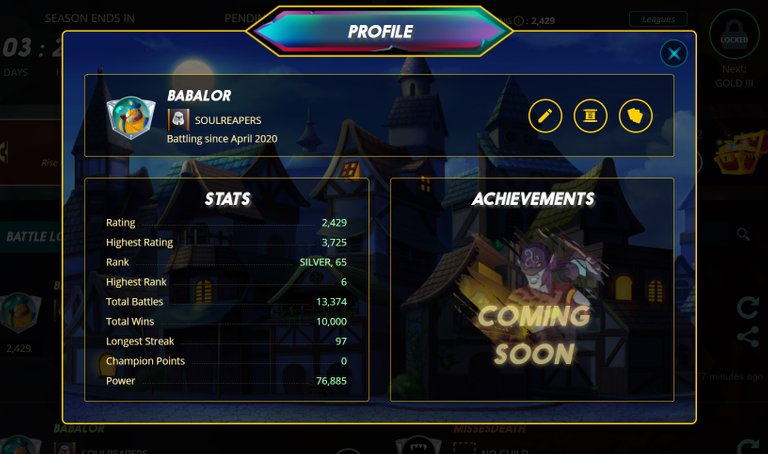 That's right, that was my number 10.000 overall win in Splinterlands, out of 13.374 total played battles, with a win rate of almost 75%. I'm not sure how to compare this rate to other players, but I'm pretty sure it's not bad at all. These are quite huge numbers, I honestly have no idea how I was able to find time for such a commitment: I guess being in the middle of a world pandemic forced a lot of us to find new hobbies and Splinterlands was the perfect fit for me.
Not only I was entertained by a beautiful game, but I was also able to improve significantly my finances, with a total value of all my Hive assets reaching almost 15K$.
Splinterlands is now part of my daily routine, as well as other crypto-related activities: I'm now almost dedicating the same amount of time to my "regular" job and my "crypto" job.
I guess I'm not a newbie anymore, and thanks to the precious support of the buddies in the Guild (hands up for the Soulreaper crew @cmplxty @nevashia @rayius @elbrava @hotsteam @sagesigma @reaverza @mrsbeetroo @psychopumpkin @swayzilla @pinksteam and all the other guys I'm forgetting to tag) I have the strong feeling that this is not the last milestone I will check in Splinterlands.
You're not playing Splinterlands? Shame on you! Go try it!
Support my blog!
Here are the super-trusted earners I support. Please consider using my referral if want to give them a try
Binance Exchange with the best earning solutions.
Coinbase Earn crypto while learning about crypto.
Cake DeFi Passive income, staking made easy.
Cointiply - Best Earner - Earn Bitcoins by doing offers, watching ads and PTC ads
BetFury - Crypto casino with Faucet: Top Earner! Claim -> Play -> Stake -> Earn
PipeFlare - Best Faucet.Pays immediately to your wallet
Presearch Earn tokens for surfing the web!
Sorare Fantasy Football League with NFT
Hi.com Platform with the best Airdrop going on
---
---