Flipping the script a bit - here's how Wood Nymph beat me.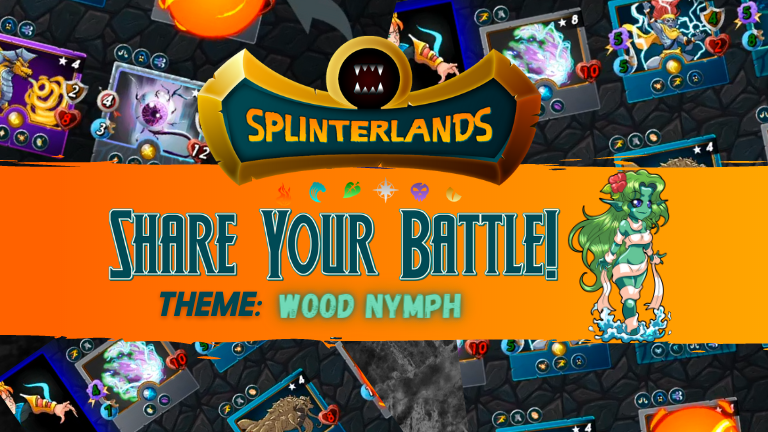 I am not a fan of the earth splinter. To me, it has the largest gap between its gems and its crap. This means the good cards are wicked expensive and the bad cards are really cheap, but who cares, they're bad. So making a decent Earth deck is really expensive, especially compared to my favorite splinters, Life and Death.
As a result, I fight against Earth more than I use it myself. So for this week's battle challenge, I wanted to highlight someone else using the card of the week, how I didn't plan around it, and even though I killed it early, it was still effective enough to pull out the win.
The setup
The battle was part of the most recent guild brawl, where I was in the Bronze GF fray. My GF collection isn't the best, but it's not bad.
The battle was Broken arrows (no range) and unprotected (no armor) with a 23 mana cap and any splinter, so I was expecting a lot of magic in the fight with some melee. I went with Death because it is generally my strongest splinter, meaning I used Thaddeus for my summoner (-1 magic -1 health). I led with Cursed Windeku for the thorns and hp pool, then shadow snitch for more front line damage and sha-vi for sneak. I used monk for my own anti-sneak as it would heal every turn keeping my back flank strong.
Round 1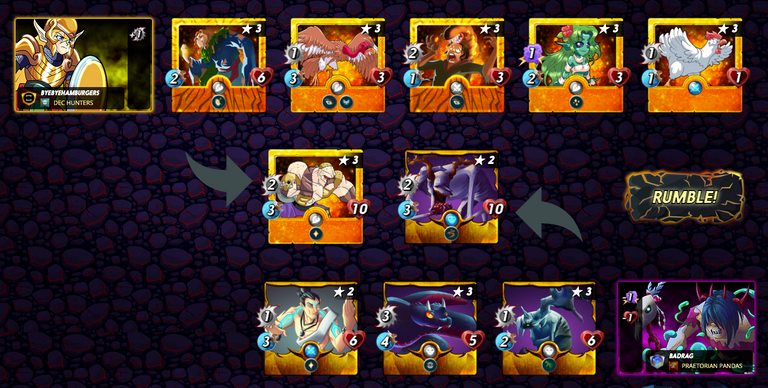 I knew as soon as I saw the enemy I was in trouble. Chicken would eat a sneak attack, and the double healing of nymph and golem would be hard to chew through. And the opponent didn't have sneak, so my monk was 4 mana wasted.
I killed the chicken, and I gotten a lucky dodge on my sha-vi from the seaweed, but after round 1, it was not looking good.
Round 2
Round 2 I took out the nymph first, but it had already done some healing the previous round and earned its keep. I got another lucky dodge from the seaweed, meaning my sha-vi will be able to kill it next round. But the golem is chomping its way through Windeku.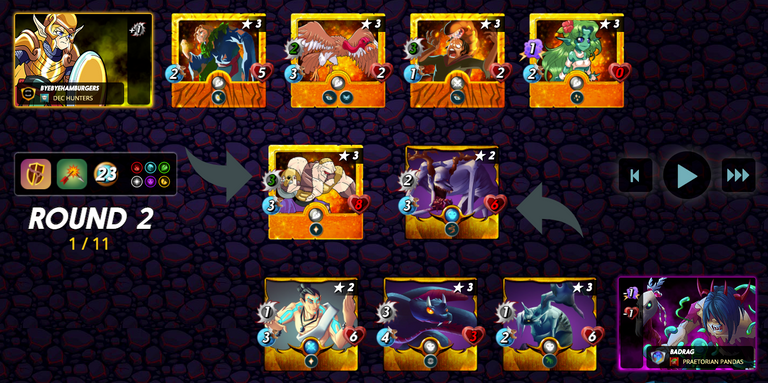 The end
Even with getting 2 lucky dodges, the golem is too much, and it eats it way though the rest of my team. My monk is finally able to get in the fight at the very end and is swiftly killed as well.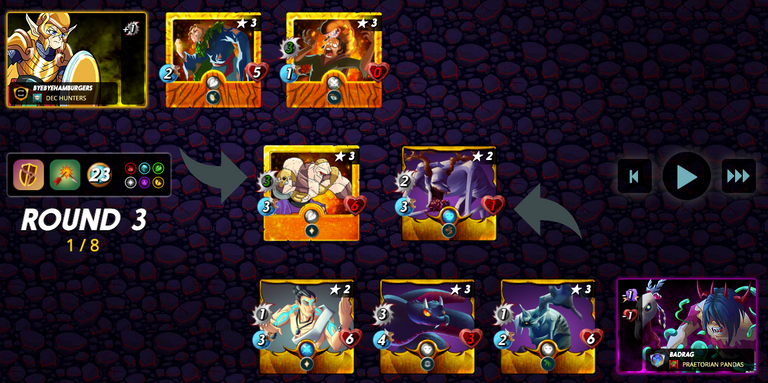 Conclusions and what I'd have done differently.
Overall, this highlighted what I love about the game: counterplay. I expected some melee but also some sneak. If instead of nymph my opponent had gone something like sneaky goblin, I'd maybe have won. The windeku was a good pick, but just couldn't last against the souped up golem and vulture (even though its thorns did take the vulture out).
In the future, I need to pack affliction, the skill that prevents healing on a creature. If instead of the monk I'd used Skeleton archer + some other 2 cost, the archer would hopefully have afflicted the golem, easily netting me the win.
See the battle here
https://splinterlands.com?p=battle&id=sm_lIKjXgU32RfYeRmMbuFq&ref=badrag
Above is a link to the battle. If seeing splinterlands and the strategy it's got is interesting, the link doubles as a referral. If you sign up using it, shoot me a message, and I'll send you a free card to keep, and delegate you a few cards for a strong Death deck in the next season.
---
---