Share your battle LAVA SPIDER

Intro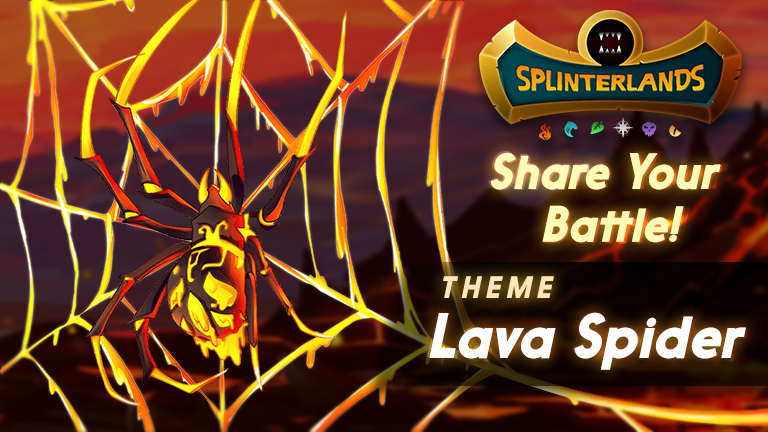 Fire theme this week. Lava spider is not the most often monster i use in my fire team. Most of the times i go for a melee damage attack team with Tarsa. Also the snipe monster i do not use often. i like the opportunity and sneak more. especially with Tarsa with the +1 melee attack.
Note to myself: look into more snipe plays.
Also this is a cheap card, look into if i can upgrade my deck so i also have a nice snipe team to play more strongly against general sloan for example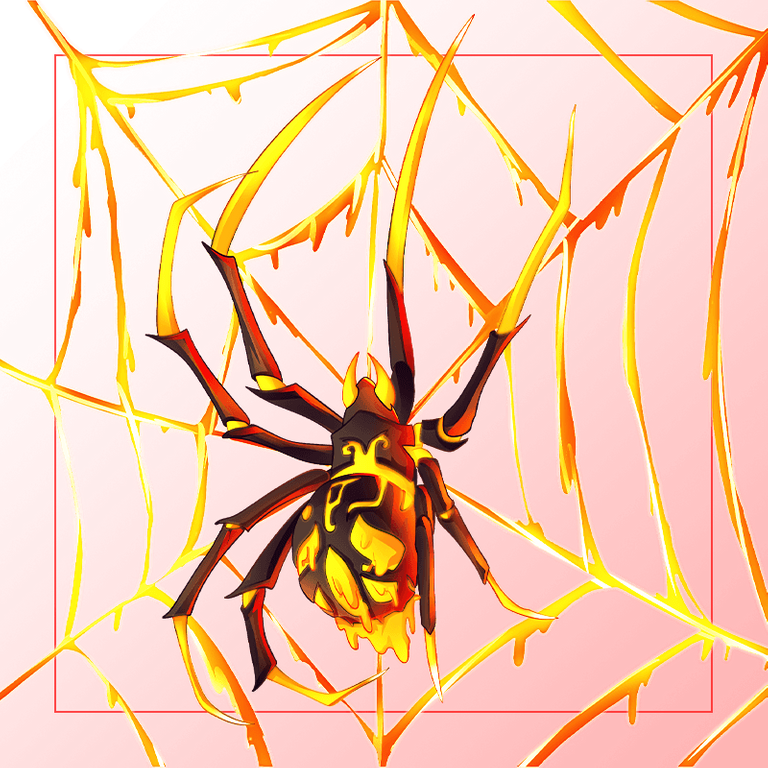 THEME: LAVA SPIDER
Edition: CHAOS LEGION
Rarity: COMMON
Element: FIRE
Attack: RANGE
Abilities: Snipe










Strategy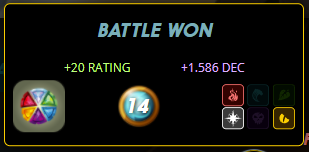 No neutral monster may be used in this battle and a low mana cost team. So strategy small tank and an opportunity monster.
The Setup:
Summoner
| Card | Reason |
| --- | --- |
| | To be able to play the lava spider. Furthermore easy choice for me because i own a lvl2 tarsa and not a lvl2 dragon or life splinter. |
Monsters
Antoid Platoon (lvl3):
Small tank, second best i.m.o. after the living lava. I play him often when it is an low mana games, like this one.
Lava Spider (lvl1):
Star of the week. not my first pick but with the snipe it might take out a ranged or magic attack if the opponent choose for the life splinter.
Scorch Fiend (lvl1):
Simple meat shield for opportunity strike if my opponent chooses such play.
Serpentine Spy (lvl1):
Risky call/gamble to put him in the back. If the opponent uses sneak it is gone and probably lose the match.

The battle
Reference
Link to the battle:
Link to battle

Rounds: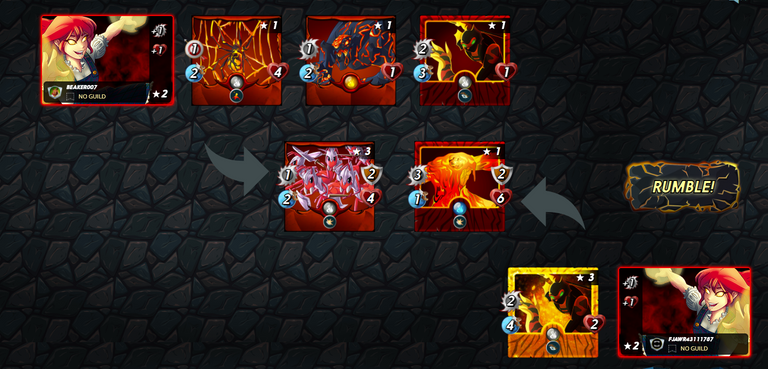 Start:
Lets see what the opponent has chosen. He has chosen the living lava and the Serpentine Spy so this should be in our favor with the Scorch Fiend as meat shield.
Nice GF Serpentine Spy, which I would like to have on my team. I would like to upgrade my Serpentine Spy i use it in almost all my fire battles. But for now to expensive.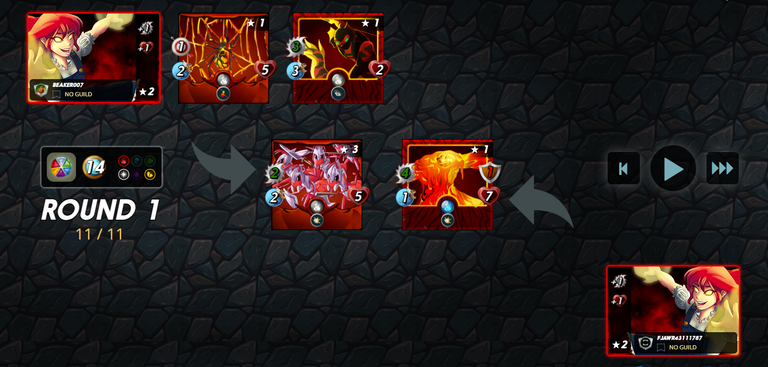 Round 1:
First round as expected his Serpentine Spy hit the meat shield and i kill his Serpentine Spy. Now just hammer on the tank. Lava spider will not do any damage that is a pity.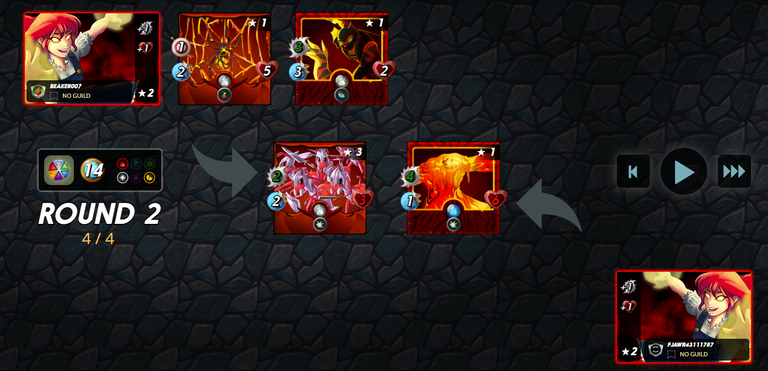 Round 2:
The shield of the living lava is doing its job. but all is looking good.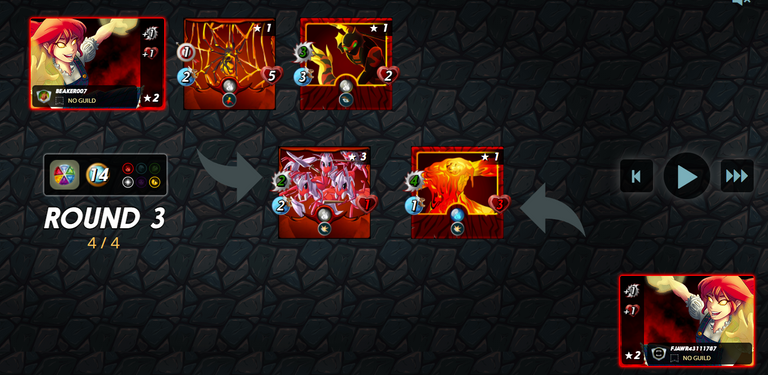 Round 3:
Expected to lose the Antoid Platoon but the living lava only hits with 2 i.s.o what I expected the 3 so it is alive for another round, probably the last one.
Just looking op the rules more precisely (TIL):
Reduced damage from Melee and Ranged attacks. Attack value gets halved (and rounded up) before damage is dealt.
Examples:
A monster with 1 attack deals 0 damage
A monster with 2 attack deals 1 damage
A monster with 3 attack deals 2 damage
Thorn Damage = 2, Shield reduces the damage to 1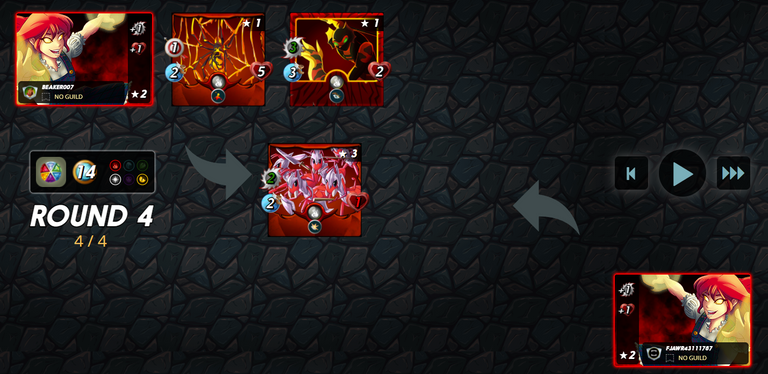 Round 4:
Win



Conclusion
Nice battle and again i love to learn :). Always toughed shield just minus one melee damage but it halves.
A bit of an gamble with the Serpentine Spy in the back but this times it played out well
Tanks all for reading till next week.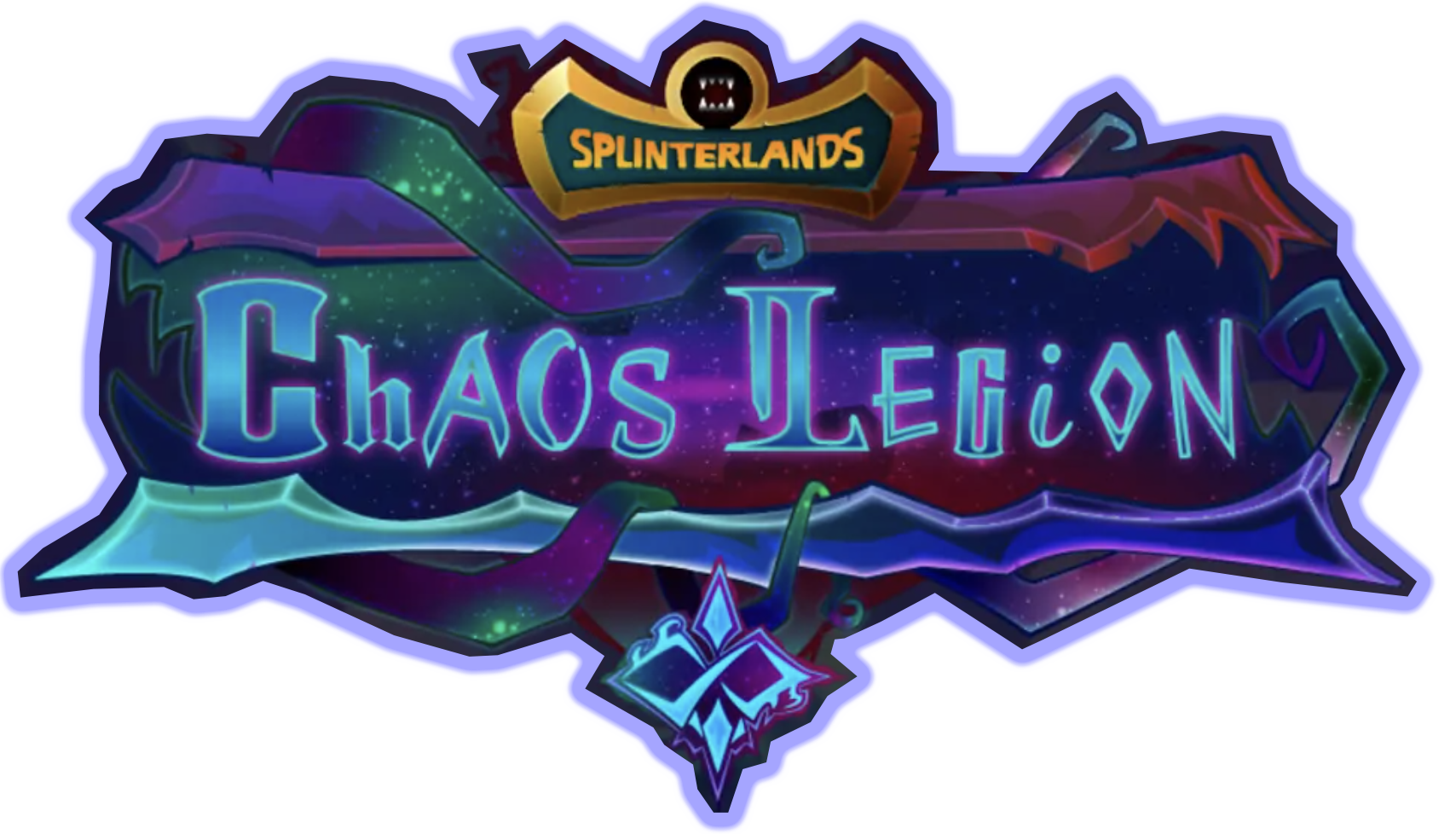 ---
---