Hive Portfolio Report on 03-October-2021
Things are progressing well for my portfolio on Hive blockchain and with the growing number of assets as part of it probably will require better and more management. If up until now I was using one account with all my assets (secondary layer tokens), probably for better curation I will need to split them up. I have tried this in the past but simply didn't have the time to curate from all of them so one option to combat that would be to join some curation trails on established communities. One other option would be to delegate them, but I am not very involved in the additional projects to know some dedicated services in this regard. And some new tokens have joined my portfolio, so make sure to read it all.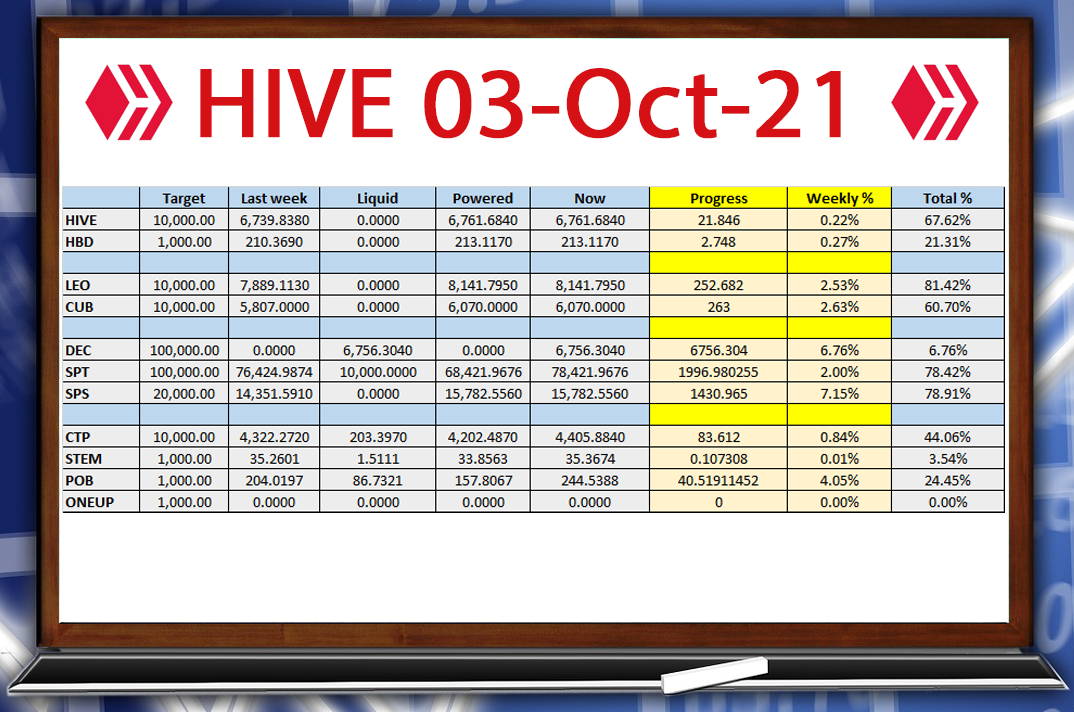 HIVE & HBD
Hive and HBD are the prime cryptocurrencies on the Hive blockchain and most of the things that I do around is to grow these assets. On the other side, I use Hive and HBD also for other tribe investments or Liquidity Pools to gain some more passive income so probably these will not grow as fast as I want. But the content creation provides Hive Power which is building up in my wallet and at least that should transpire into my portfolio growth. For the week I have succeeded to gain 21 HIVE and 2 HBD which at the current market prices are worth $17.50.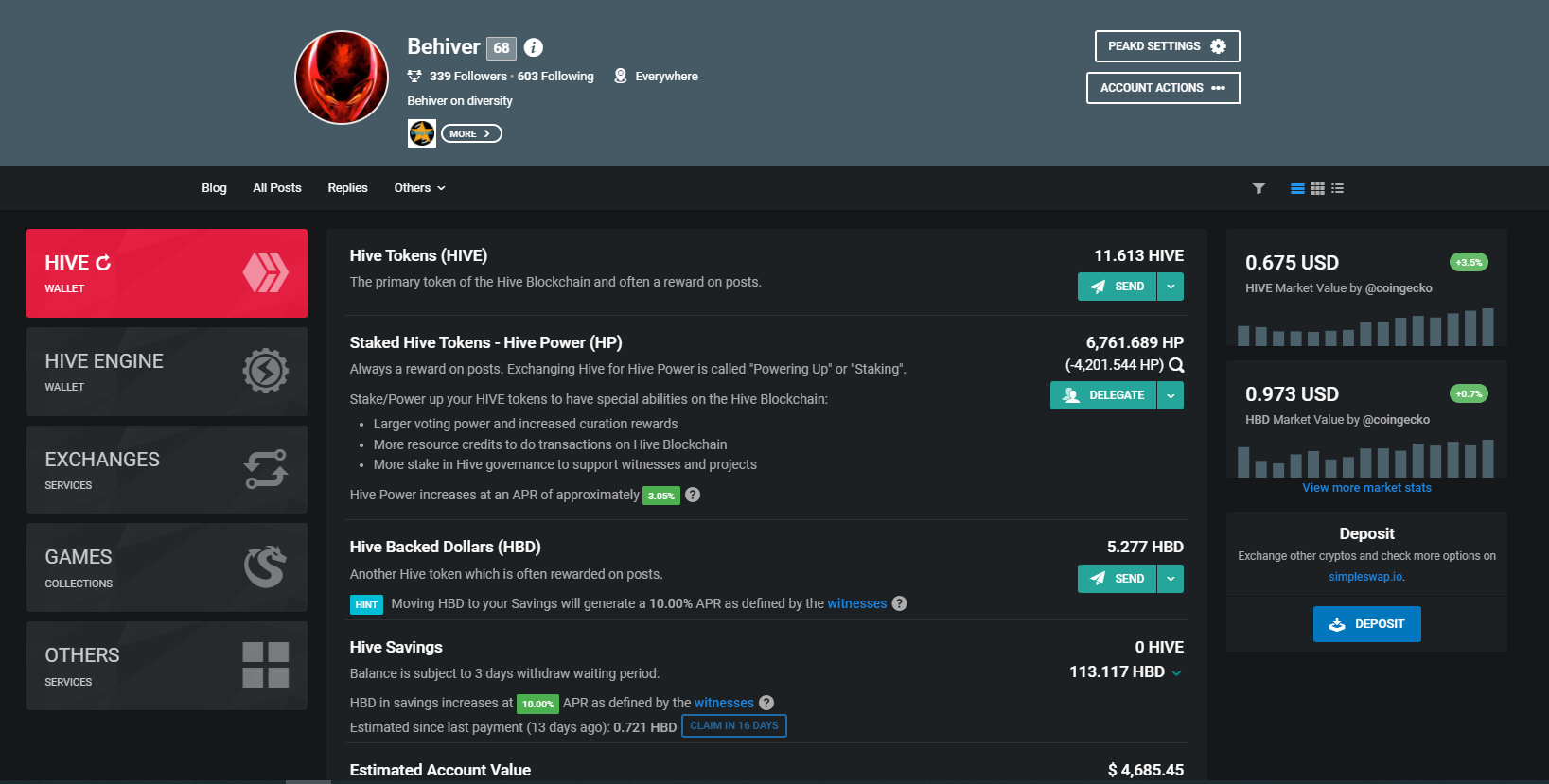 LEO & CUB
Leo Finance community is the one I am the most invested in and I provide content on a daily basis. This ecosystem evolves, new applications and projects are pushed on the market so it is a long play investment. More than that I've been granted the curator role on the community website and that should translate into more work and presence on the platform, but also some passive gains from curation. For the week I have added 252 LEO and 263 CUB which translate to $171.


DEC & SPS & SPT
Splinterlands, oh Splinterlands! You simply keep on giving and consolidate all three assets day after day. And even if the prices have increased quite a bit and someone would consider taking some profit, I simply cannot do that will all the developments that are coming in this space. First of all, we are all waiting for the Chaos Legion release within the Splinterlands. Second, we saw Proposals being released on Splintertalk and I've even made a post on that. And let's not forget about DEC which passed way over the $0.01 price point, x10 from the pegged price. Playing and blogging I have succeeded to earn 1430 SPS, 6756 DEC and 1996 SPT which all can be exchanged for $862, even if I won't do it. ;)


CTP, POB, STEM, ONEUP & Other HIVE second layer tokens
The news in my other second-layer tokens investments on Hive blockchain is represented by a new asset added - ONEUP - which was created for the gaming communities within and outside Hive and that have their own identity and blogging website at 1UP.Zone. There are quite fresh but they have tapped into an immense domain of blockchain gaming and I foresee them doing quite well. As I have just posted something on their interface by using the #oneup is still early to get any rewards but this is happening and after 1 week when that will mature we will see some rewards coming in. Besides this, I have continued getting new rewards like 83 CTP, 40 POB, 0.1 STEM and no ONEUP yet, all of which are worth about $7.50.


To draw the line for the week my Hive blockchain, second layer, and bridged tokens investments have gained me $1,058 for the week or $151 per day. These are some solid gains and I think will only get better in time. I am hopeful for the new Hive outpost and their ONEUP token and I think they will do great, thus being an early adopter could mean getting well established in the space and be rewarded more in the beginning. The Hive space is buzzing around and there are a lot of opportunities around to tap in. I simply hope to have the time to tap in all of them one way or the other!
Posted Using LeoFinance Beta
---
---