MY SILVER III EXPERIENCE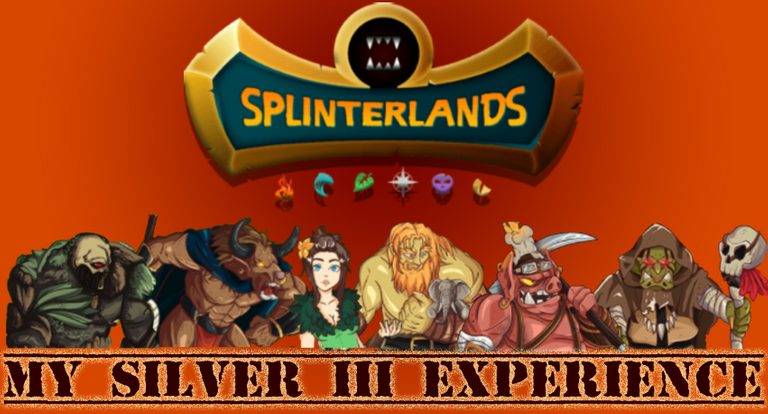 Hello friends, how are you?
In today's post I will share how is being my brief experience in the Silver III league, I will detail how I reached this league, what I have been facing, the costs and the result.
I was very happy with this league promotion, as I had been working towards this for some time, and facing new challenges, new rules, teams, monsters, and more experienced opponents made the game even more exciting.
So let's talk more about it




As I have already shared in other opportunities, my biggest difficulty currently in Splinterlands is, without a doubt, the Power.
It is being very difficult and slow to increase power and keep up with the rating, and it got a little worse after the update that made it harder to get card prizes in the daily quests.

From several quests I did in the Bronze leagues, I was rarely rewarded with cards, but only potions and few credits.
So to increase my power and upgrade from bronze to silver I could either: i) wait probably for months to get enough cards to upgrade or ii) go to the market and rent several cards.
Since I am not willing to wait for months to get the cards I obviously went to the market to spend some of my DEC'S.
Anyway I shouldn't just go to the market and rent any card to gain more power and get to the Silver III league, I should initially rent a minimally competitive team.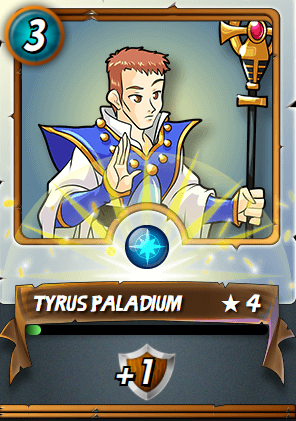 Then, after some classes with my friend @polessins, I decided to rent only one team of the life element for the battles, hoping that the rules wouldn't prevent me from playing with this one, even because it would be very EXPENSIVE to rent competitive cards for all elements.
But, even with the renting of a competitive team, I was still missing almost 50% of the 15000 power for Silver III, so I set out to rent enough cards to achieve that power.
Then, I started searching some cards that could eventually help me, that didn't cost too much dark energy crystal and that gave some power. And yes, there were some cards that I needed to rent.
To summarize I can say that I spent approximately 200 dark energy crystal between the summoner's rent, the monsters of my team and the others to complete the 15000 power.
Then finally I was promoted to the Silver III league.


Since it was necessary to rent several cards for my promotion to Silver league III, I stopped playing for almost 2 days to get my capture rate back to 100%, so I could gain more dark energy crystal in future wins.
However, regardless of the hope and plan I had outlined, my start in Silver III, well, it was not the best possible
Of the first 10 initial battles I won only 2, so I needed to stop, study the last battles and see my mistakes to correct them and improve my victory percentage, which was really low.
So, after this traumatic beginning, things started to get better and I managed to pick up a winning streak and increased my winning percentage.




After playing several games and getting my capture rate close to 75%, I got approximately 150 dark energy crystal, which is about 70% of what I spend to stay in the silver league.
Anyway, the profit could have been higher if I hadn't lost almost all of my initial 10 battles, but even if I don't make a profit in the beginning the possibility to open chests from the daily quests in the silver league will certainly compensate for any losses.
And so much so that on the first day I was already awarded with a rare card, obviously not the most expensive, but it is already much better than the prizes in the bronze league: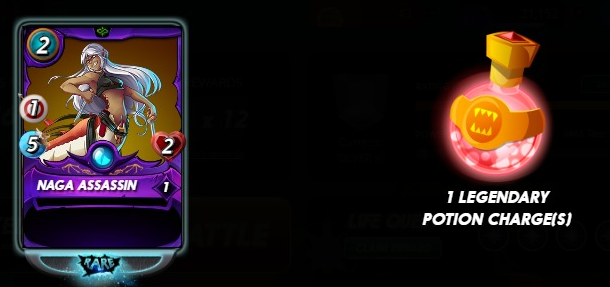 Now I have to keep up with the rentals, renew the ones that expired or are cancelled, to keep my power level sufficient for silver league.
I intend, little by little, to certainly reduce the daily rental expense as I get cards that will increase my power.
And, in conclusion, I can say that my experience was fruitful and certainly worth it, being certain that the splinterlands update certainly came to force the rental of cards and move the market.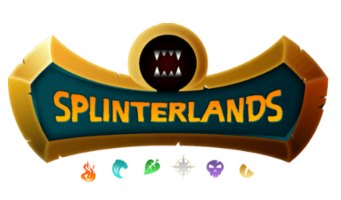 If you haven't started playing Splinterlands yet click on the link (https://splinterlands.com?ref=bernardinetti) and get started now
All the pictures were taken by me
The images used in this post were made by me
Translated with the help of www.deepl.com
---
---