25000 SPS staked and what is next?
To be honest I did not remember I reach this height and went back down or I newly arrive this height. Finally I staked 25000 SPS not in my wallet but in @mmunited account. I only play RisingStar with this account and I write about SPL post for @mmunited as my alt account.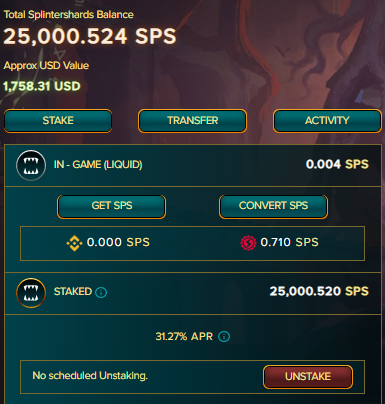 I think SPS price can increase to unbelieveable high so I decided to keep SPS. Because of this decision I skipped Rift Watchers presale and also general sale. Then I go for Tower Defence that I only need to use DEC and it is highly discounted.
Rift Watchers cards are very powerful so I need to buy if I do not want to lag behind. But this is not the time to buy Rift Watchers. I want to keep my position at Gold League and get earning from the rentals. Staking SPS is my ultimate goal so I will keep it for long run. Maybe SPS price can increase to 1 USD and I am going to buy a house.
As I bought a licence node it gives me a lots of Vouchers and finally I can secure two whitelist spot to mint RUNI.RUNI is very unique cards. They only allow to mint up to 6500 NFTS. The cost to mint a RUNI is 250 dollar wotths of Eth. So I need to get a hand on more than 500$ worths of Eth.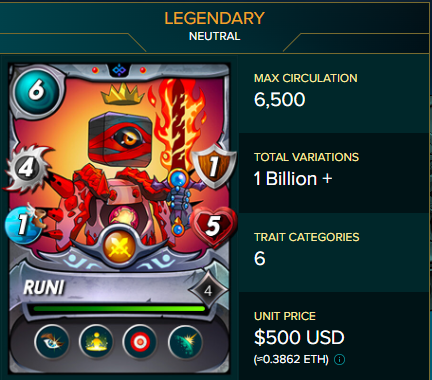 There are 2000 whitelist spots and the remaing NFT will be sold with 500$. All cards are maxed level cards. I think stats will be the same but only appearance will change.
Posted using Neoxian City
---
---