A wonderful story of Mycelic Slipspawin
This is my entry post for the Weekly Battle Challenge organized by splinterlands. You can participate in this challenge even if you do not have theme cards.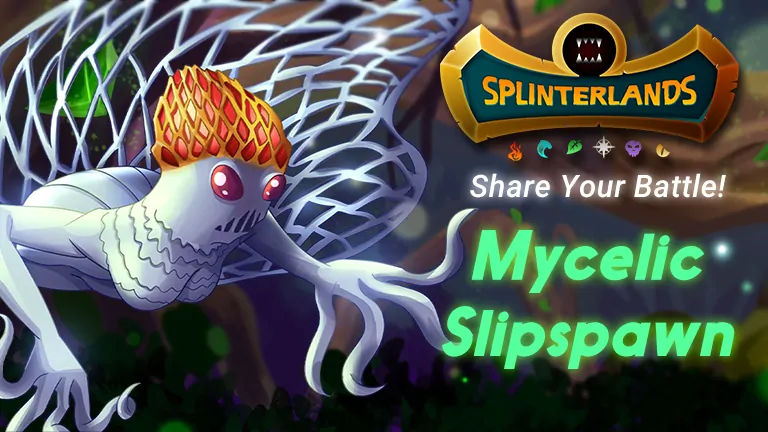 MYCELIC SLIPSPAWN
In those days I rarely wrote Weekly Battle Challenge post because some cards are difficult to play. They are not my favorite. But this week is difference. It is MYCELIC SLIPSPAWN. MYCELIC SLIPSPAWN is one of my favorite card so I decided to write a post.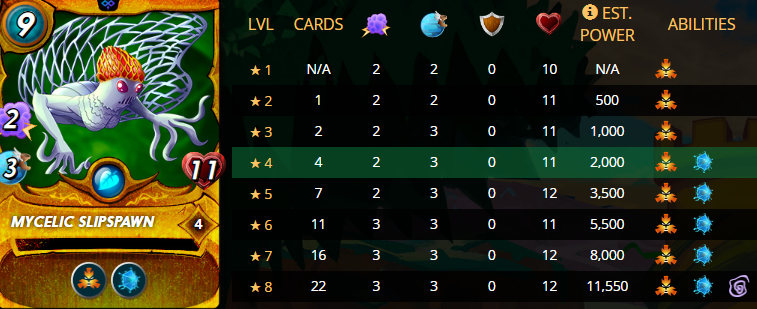 MYCELIC SLIPSPAWN is a great counter for Sandworm or the monster with at least 5 damage. It has [Taunt] and [Forcefield] ability at level 4. Level 5 is much better so I need to level up as much as possible. Its [Health] becomes 12 at level 5 so it will get 4 points of [Health] from a [Triage].


| | | | | |
| --- | --- | --- | --- | --- |
| | | Battle Link : Click here | | |
| | | Splinter allowed : | Fire and Earth Splinters | |
| | | Mana Cost : | 32 | |
Rule Set:
Close Range - Ranged attacks may be used in the first position in battles.
Taking Sides - Neutral Monsters may not be used in battles.


VENARI KNIFER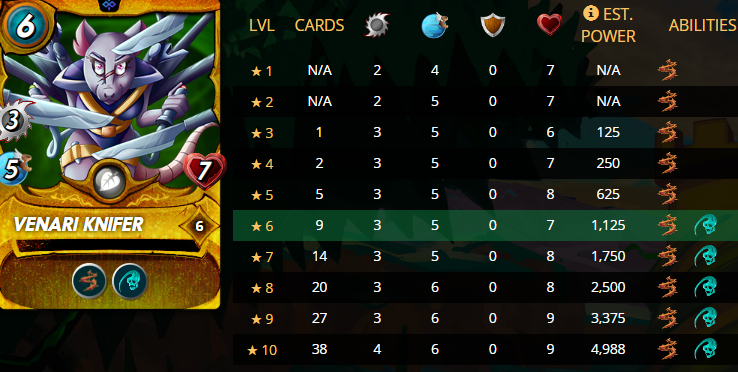 I normally put VENARI KNIFER in first positon. It has [Thorns] and [Backfire] abilities. I used it together with MYCELIC SLIPSPAWN because VENARI KNIFER only has to face with my opponent's tank. People will not likely put magica monster on the front and VENARI KNIFER only afraid magic attacks.
Spirit Shaman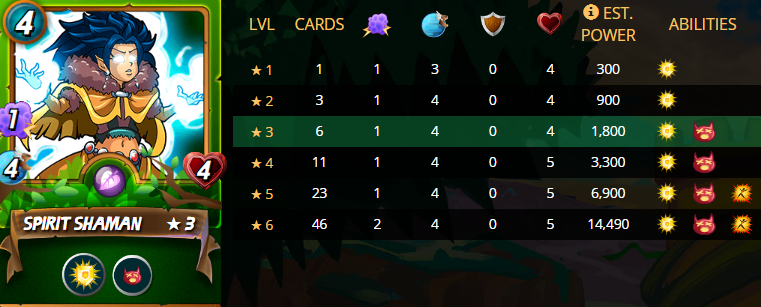 I put Spirit Shaman in second position because of [Divine Shield] ability. It can block one attack from enemy monsters. Its [Stun] ability is very nice and very helpful for me in the battle. So it will give more survivality for VENARI KNIFER.
QUEEN MYCELIA


I put QUEEN MYCELIA in third position. I want to put Wood Nymph in fourth position so QUEEN MYCELIA went to third position. It has [Protect] and [Amplify] abilities so it also support [Thorns] ability. So it is very nice together with VENARI KNIFER. [Protect] ability can provide Armor so it is good against melee attackers.
Mushroom Seer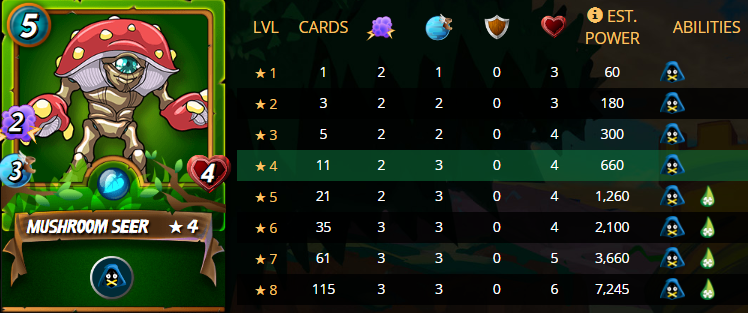 I chose Mushroom Seer to counter enemy's magical monsters. It has [Silence] ability that can reduce their magic damage by 1. It also has 3 magical damage and will become three with the support of summoner.
FUNGUS FIEND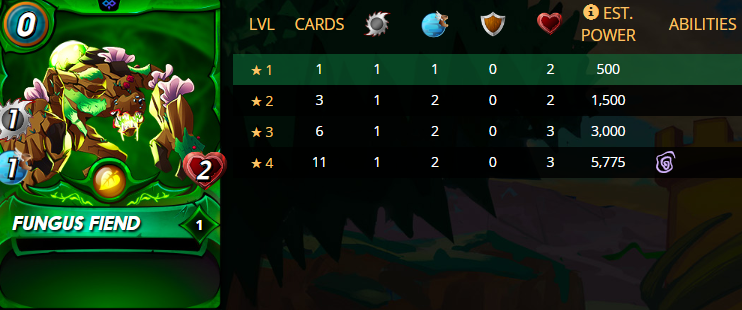 I put FUNGUS FIEND in fifth positon. It will serve as a scapegoat. It will take two hit from enemy thanks to QUEEN MYCELIA if enemy monsters are not magical monsters or do not have piercing ability.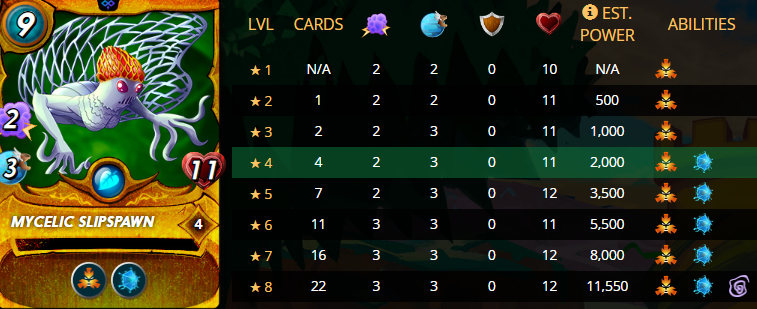 This is themed mosnter. Please read above description.

Battle History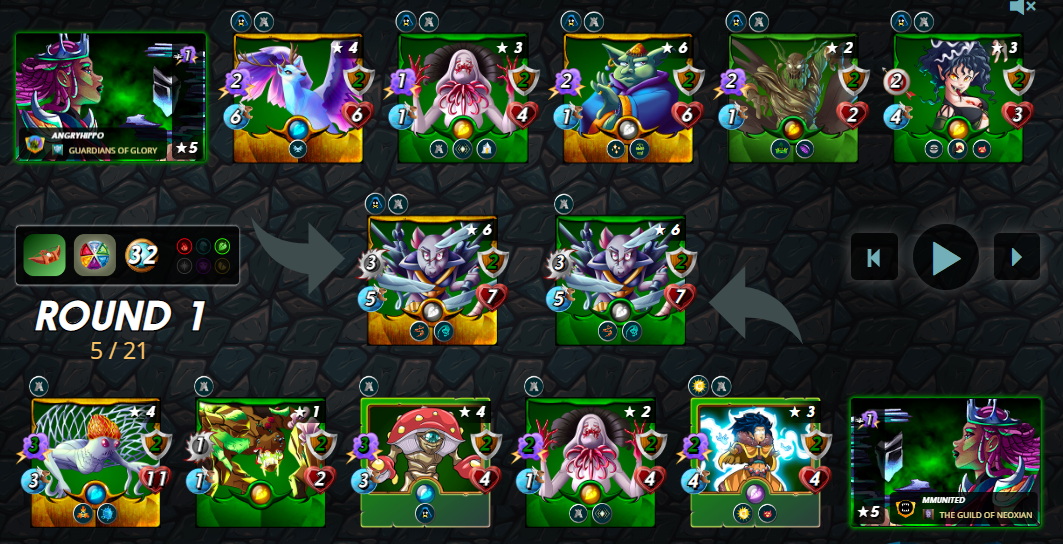 My opponent chose 4 magical monsters and I got upper-hand thanks to Mushroom Seer. I have more magical damage than him and he did not have the monster with [Taunt] abilty so his VENARI KNIFER will fall very soon. He also do not have monster with [Magic Reflect] ability so he can not counter attack my monsters.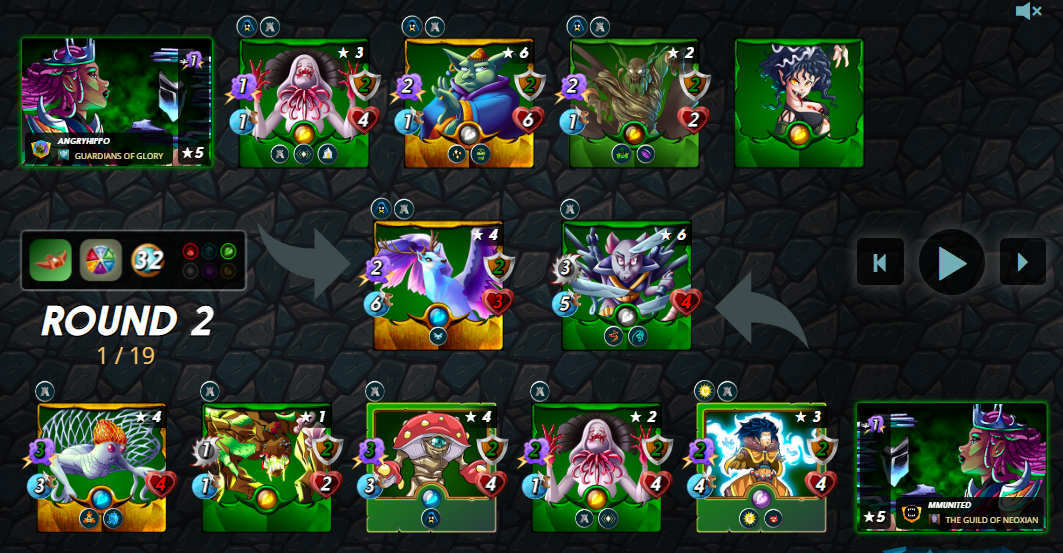 As expected his VENARI KNIFER fall very quickly. Even GOBLIN PSYCHIC can not save VENARI KNIFER. Anotther monster is waiting to fall.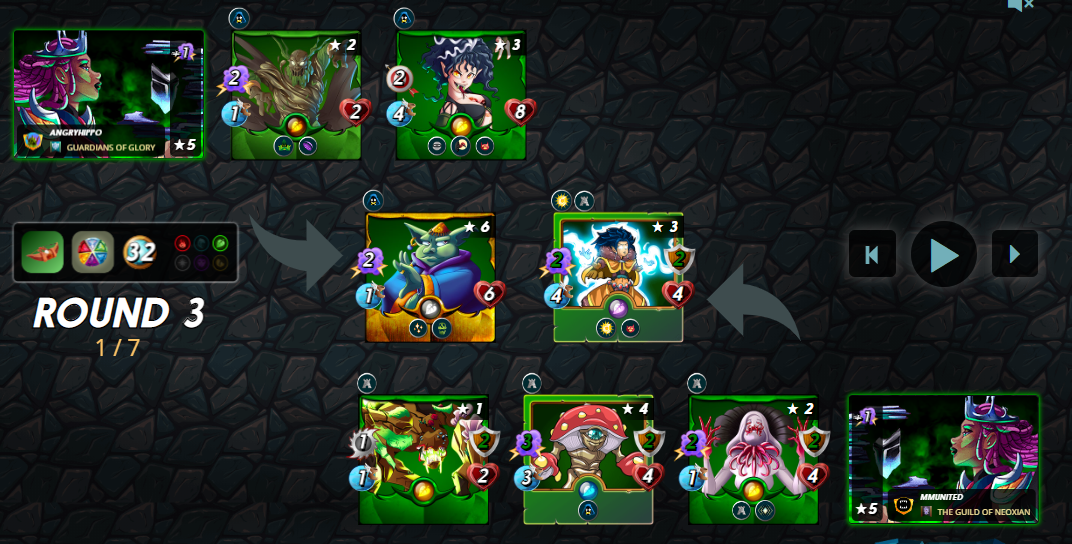 In pervious round it has been 2 into 2 trade. I still have one more monster and his IZA THE FANGED will attaack Fungus Fiend so it is not a big deal.
Batt is almost finish. I only need to kill IZA THE FANGED. He has no chance against me even in the rule like Close Range.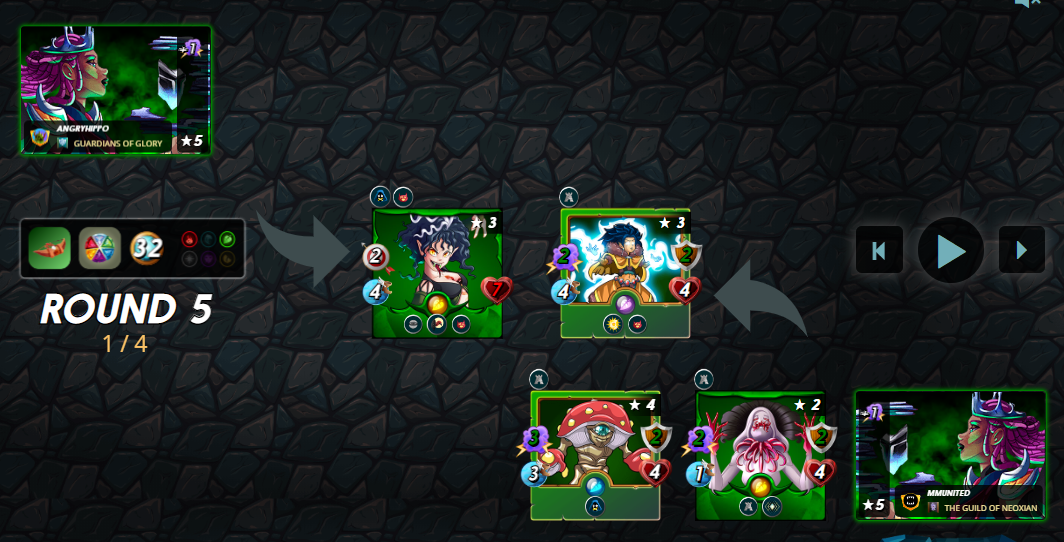 One more Stun coming in and it did not even get a chance to fight back. This is the end of story. He will die in next round.
And that is next round.
Please use neoxian.city to get better user experiences.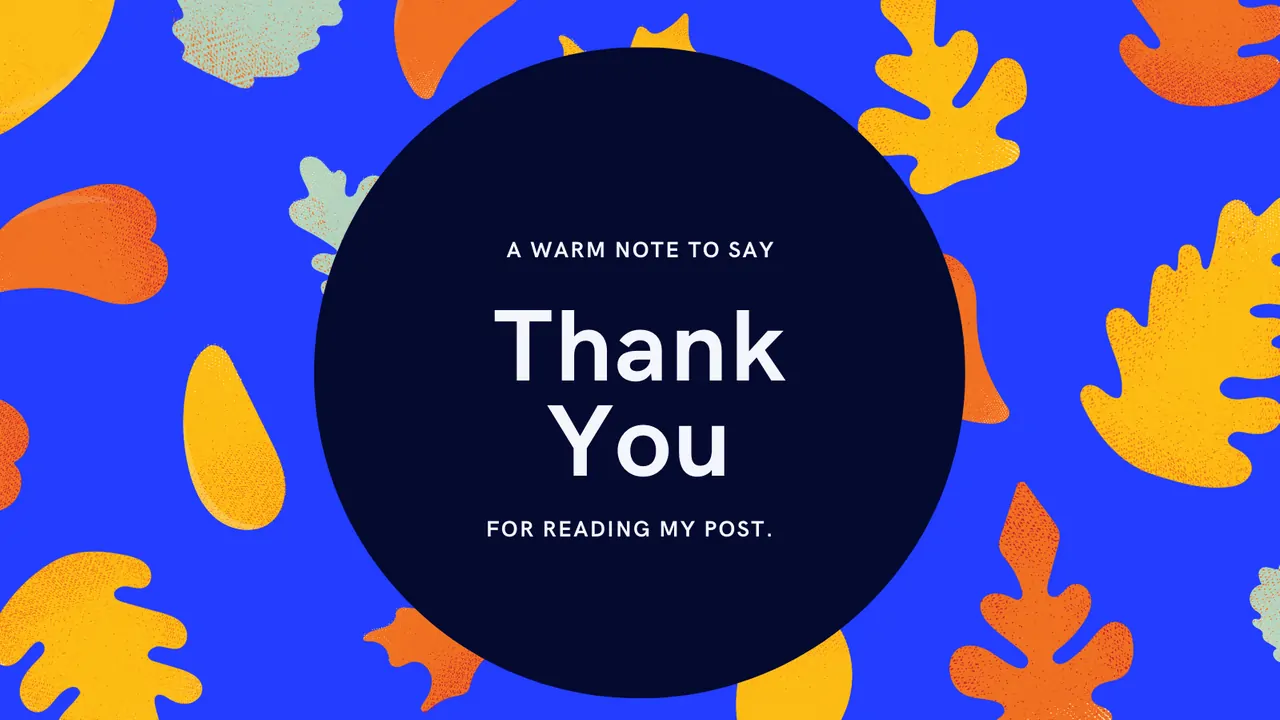 ---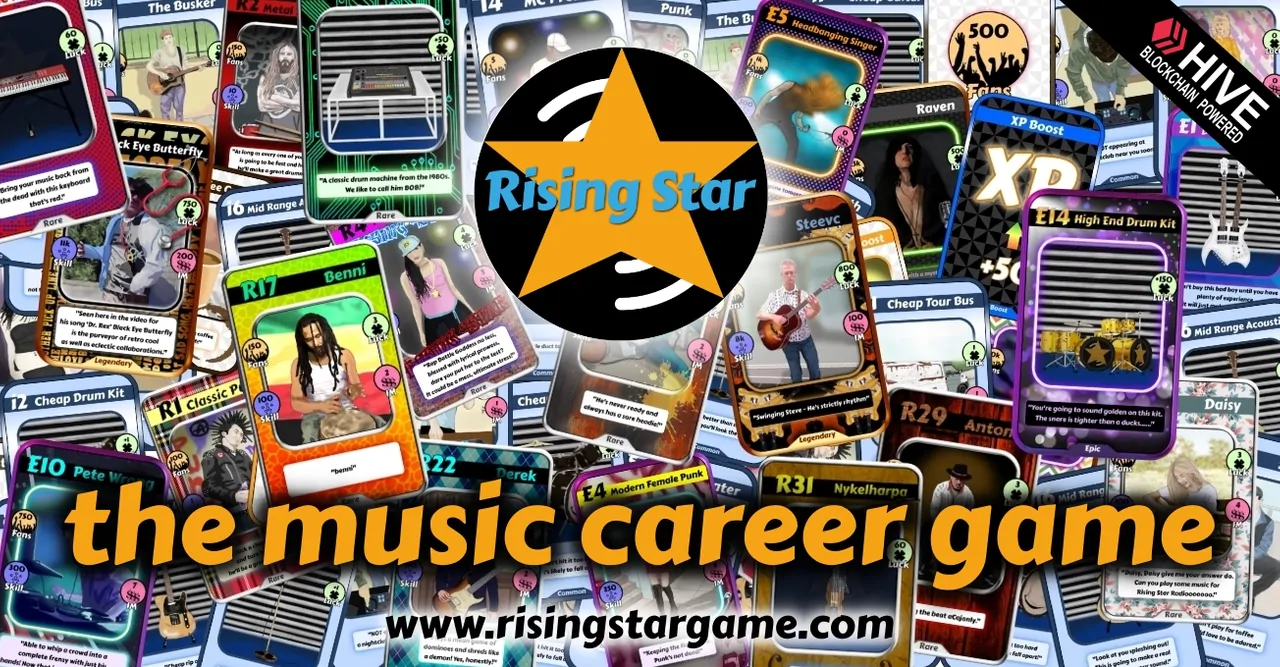 If you want to play Risingstar please use this link.
Join RisingStar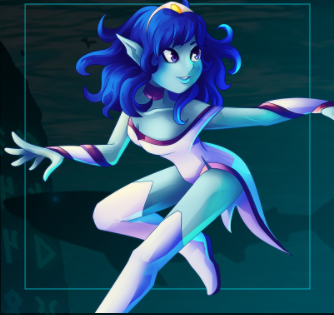 If you want to play Splinterlands. Please use following link:
Join Splinterlands

@mmunited aka @beyondhorizonmm


Posted using Neoxian City
---
---