Be active on blockchain and you will get rewarded

This is the basic concept of blockchain and I hope you already aware of this. But today I would like to introduce a newly founded opportunity.

@oneup.delegation delegated 50000 oneup to @engage1up account. Check link here

So 50000 oneup is very high amount currently. If you want to get oneup token you need to make engagement more actively. I think you would already know about engagement program of @abh12345 and also monthly engagament given from @ecency. Now is another bigger oppotunity for the engagement.

What I understand is you need to be a top commenter. I don't know how many commenters will be rewarded. And your comment should have some quality. Comments like good, great, nice post will be rejected. Your comments should be under the post with oneup tag so go to the 1up.zone and find the post there.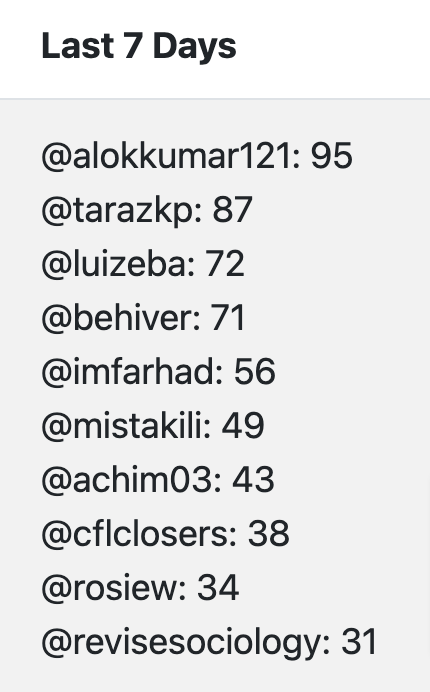 They will get rewarded. I don't know how much they get but I think @engage1up will give upvote on their posts or maybe on their comments.
I am currently following the curation trail of @risingstargame but I want to know the account solely upvote on the oneup tag because I am currently gathering oneup tokens. So it will be wasteful to vote the post with no oneup tag. Please tell me if you know someone. Currently there are 15 curators and I don't know who is upvoting mainly on oneup tag.
@risingstargame (game)
@hashkings (game)
@monster-curator (curation service)
@hive.pizza | @thebeardflex (curation service)
@liotes.one | @cryptofiloz (curation service)
@brofund-1up | @raymondspeaks (curator)
@tcgguildbank | @FWXIII (curator)
@behiver (curator)
@splinternews | @solymi (curator)
@ultm8x (curator)
@revise.spt | @revisesociology (curator)
@luizeba
@master.splinter | @elamental (curator)
@ricorose (curator)
@rosiew (curator)
https://images.ecency.com/p/4PYjjVwJ1UdtKm1ixfRE6SfgaSiANQC1qU1d2n4M1jSxDaMN285CKUxRh36S3oSuw9PUaNHdf9YF2KXYLW9F4zGe7wW7utmkqFej2inEBwC.webp?format=webp&mode=fit
---
---