I am addicted in crafting guitars

Yes. I am addicted in crafting guitars. Since the day before Yesterday I spent more than 30000 Startbits to do Guitar Fair and then I crafted my guitars. I have crafted 4 guitars. There are two RStar G2123 guitars and two RStar G1333 guitars.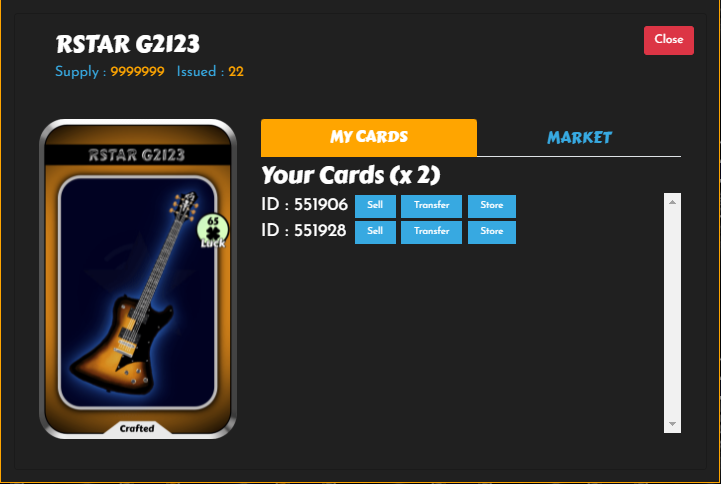 ---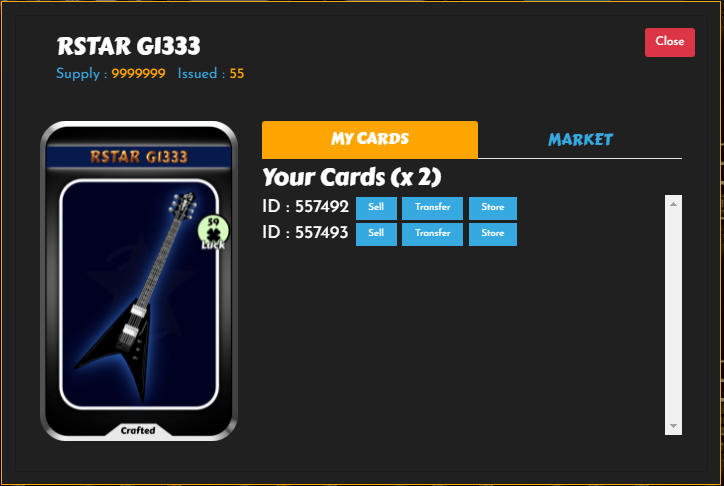 It gave me 248 luck so My luck increase from 1529 to 1777. With this 30000 Starbits I can buy 3 packs and will get at least 3 rare cards. But I believe I will not get 248 luck by opening 3 packs.
Crafting guitars is very good to increase your luck only and the skills you can get from guitar lessons will also be increased. It will also increase your skill rate by performing guitar lessons.
I still have many guitar spare parts so I will craft again when I get more guitar parts. Today I have made another two Gear Fairs and crafted one more guitar.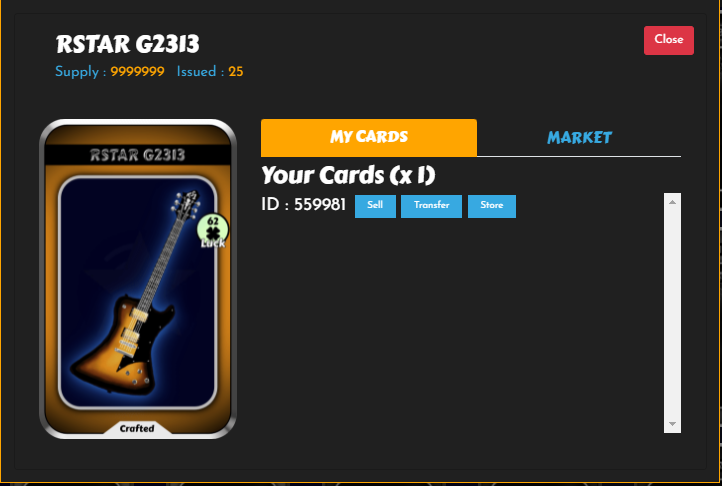 Thanks for reading my post.
---
---