Pizza in The Raven's Court 🍕🧙🏻‍♀️🐦 Join Raven in her weekly Music Show - DISNEY 🎙️🎼🎵🎶 Disney songs in all languages, R.I.P Iago and Genie.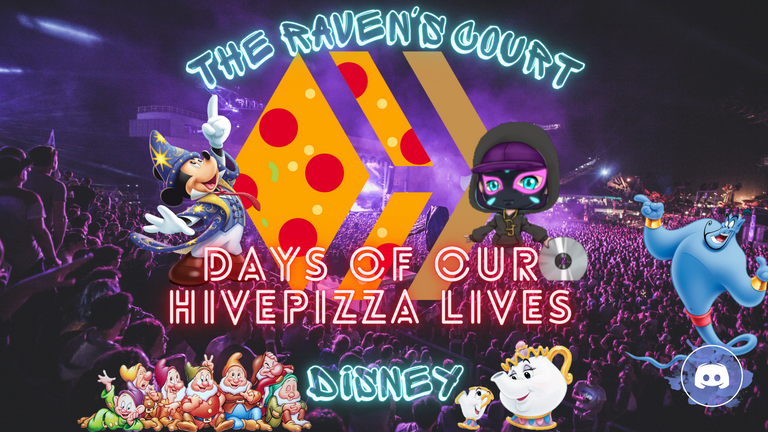 Queen of the Sleepless, The Raven Queen, Legendary Rising Star OG Card, Musician Extraordinaire - RAVEN!!! aka @ravenmus1c is back again with her weekly radio show this week! 🐦👑🎤
This week's theme is going to be an all time favorite for everyone! Presenting the music from the House of Mouse, the one and only DISNEY! I don't think anyone in the WORLD has not had some experience with something Disney related and have had some positive memories. More than just cartoons for children, Disney transcends age and race, which is what gives it's music a worldwide appeal too! 🐭🏰🎼🎵🎶
---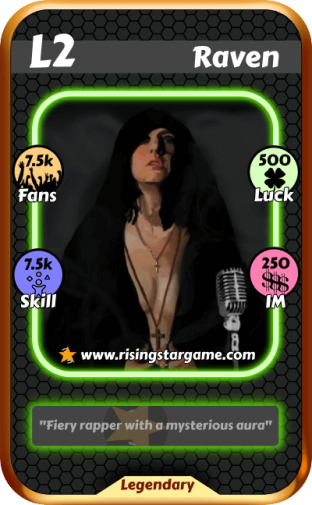 ---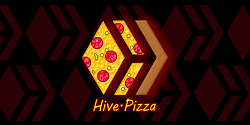 CLICK THIS LINK TO JOIN PIZZA DISCORD!!!
Never fear! Catch up on what you've missed with my brief (and hopefully entertaining) updates on the ins and outs of the PIZZA DISCORD🎉🥳🎊
As a BIG FAN of 🍕PIZZA🍕, I always suggest joining PIZZA DISCORD if you need a quick pickmeup. 👍 It's a friendly and helpful community with regular EVENTS, AIRDROPS of various crypto tokens, discussions of several GAMES on HIVE (Splinterlands, Rising Star, HashKings, Exode...), MUSIC, ART, and even bits of FINANCE ... well I think you get the idea 😄


🐦🎼🎵🎶Raven Court is in Session🐦🎼🎵🎶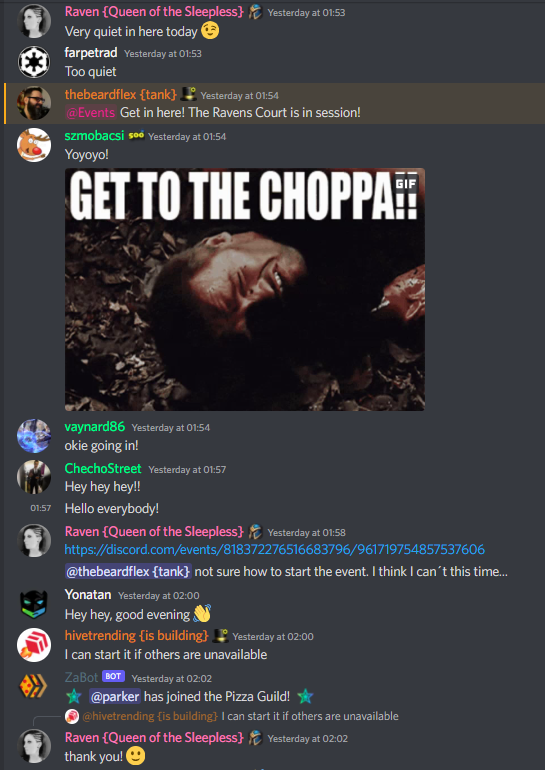 An eerie sense of quietness preceded the event today. And our PIZZA Herald @huzzah @thebeardflex sounds the call to arms today! 🗣️📯🔊 (What a minute! Beard! What have you done with our Huzzah?)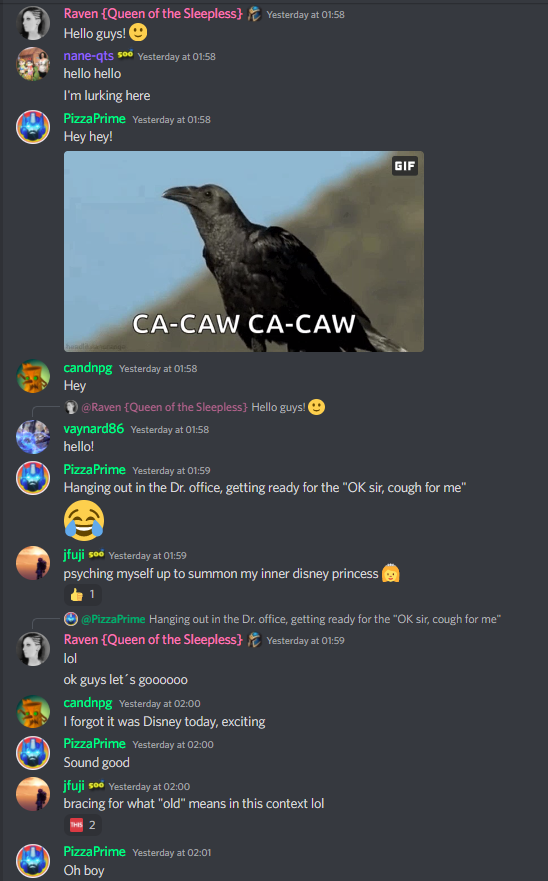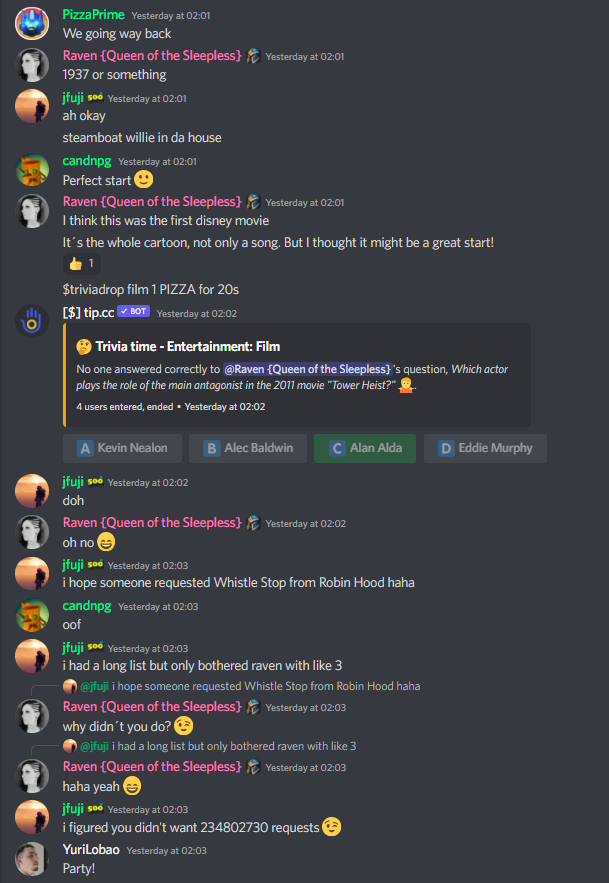 ---
Well, it may have been silent outside in the General Chat of Discord, but there's quite a crowd waiting inside the Events channel already. @nane-qts lurking around, @thaddeusprime @candnpg @jfuji making plenty of chatter.
@ravenmus1c starts off the show with a song from the first ever animated movie from Disney back in 1937, Snow White and the Seven Dwarves. 🍎🍎🍎
Music Trivia begins too! AND... well, you guys/gals who were in there early all failed. 🤣❌ The first quiz of the night and everyone got it wrong!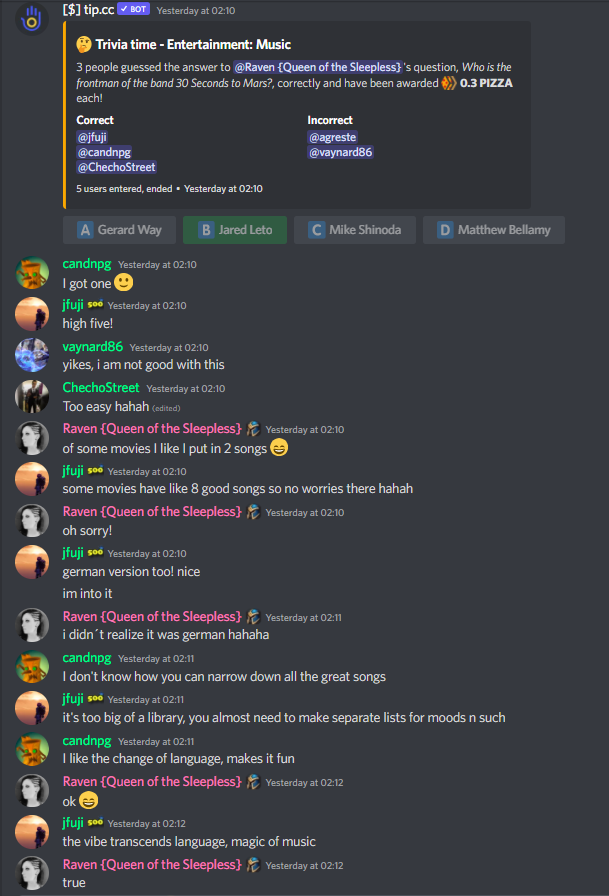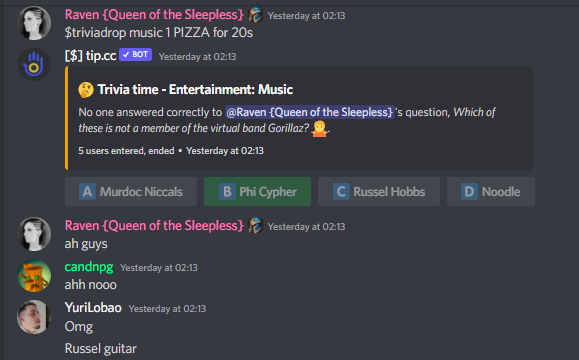 Ok, normal Trivia service resumes. Or not... once again we've got another question with no one getting it correct. 😱❌ This is definitely an anomaly.
Remember when I said Disney transcends age and race? Well, it transcends language too. Dumbo's Baby Mine song was playing along in German and quite a few of us didn't realise it at all. All these tunes are such familiar household songs that our brains don't even register the language.
Listen to it in the youtube link below! Or just play it for your friends and family. I'm pretty sure lots of them wouldn't realise it's in a different language too (assuming they aren't German 😜)
---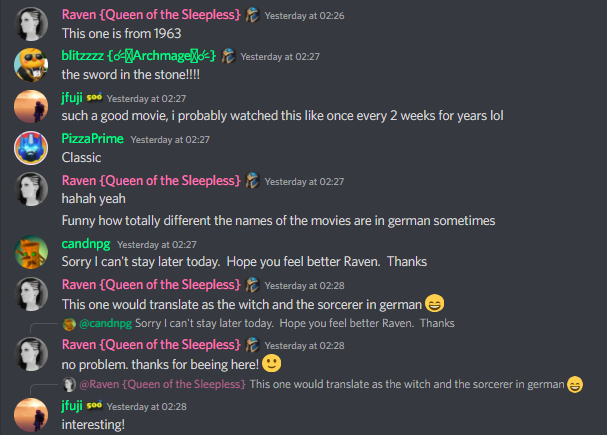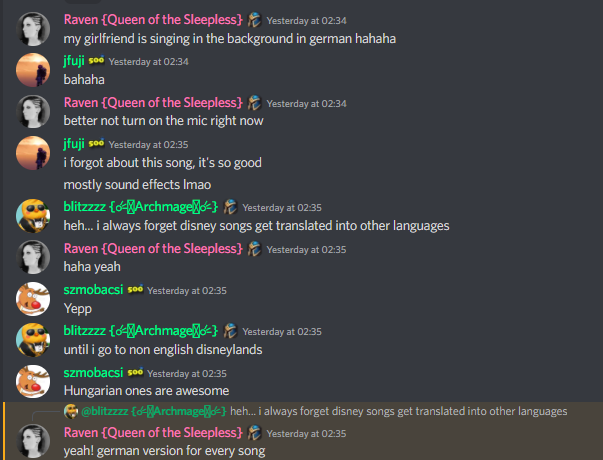 Fun fact - according to Raven, the Sword in the Stone title translates to something along the lines of The Witch/Sorcerer in the German version 🤯⚔️🧙🏻‍♂️.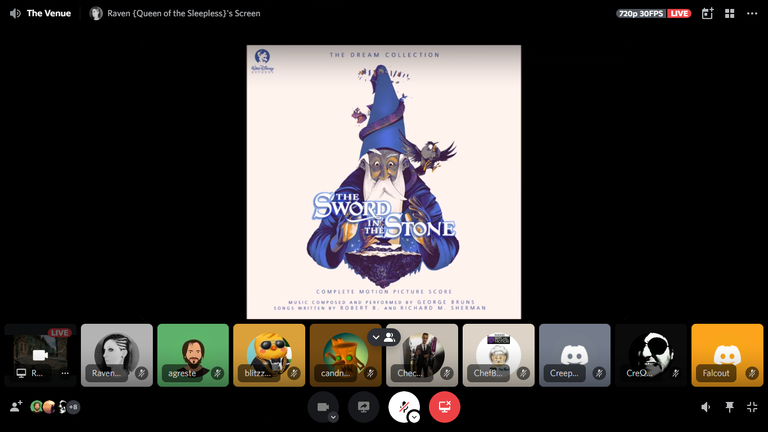 To be honest, I never really thought about the language differences in Disney movies until I went to the different Disneylands around the world. But one thing I realised too, is that regardless of the language used in Disneyland, it never felt foreign to me. Disney is simply Disney! 😌😌😌
@szmobacsi support for the Hungarian language Disney songs! 😜
---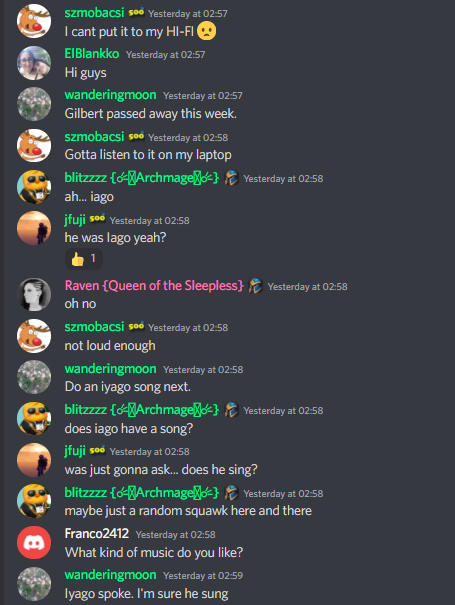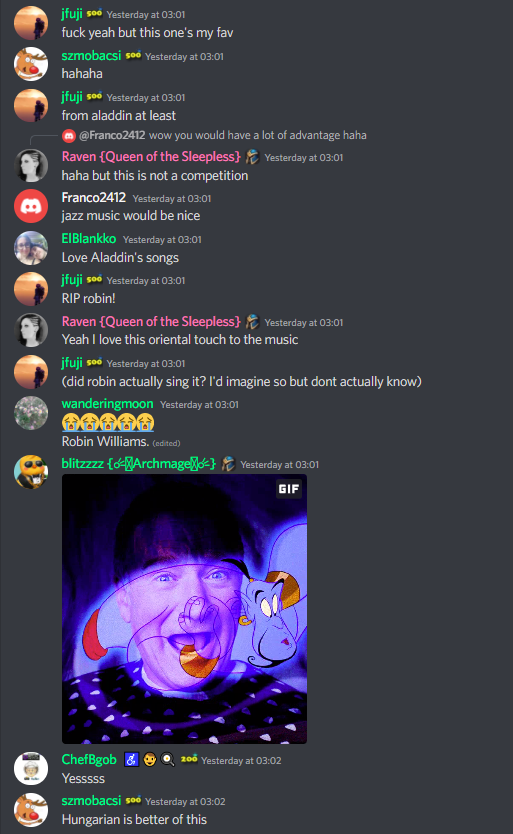 When it came to the Aladdin songs on the playlist, listeners were unfortunately reminded of the loss of 2 of the movie's biggest stars, Robin Williams and Gilbert Gottfried (who recently passed on last week). 😭😭😭
The comedic duo will be missed indeed.
@wanderingmoon Iago doesn't actually have a song in the main Aladdin movie, but he does have one in the sequel - The Return of Jafar!

🎤🎵💭🎁Prizes Galore!🎤🎵💭🎁

What's a radio show without some fun and games (and prizes) though 😜.
Trivia produced ONE solo winner and ONE solo incorrect answer tonight! And to make it even better, ONE person did us the honors of having both of these titles! 🤣 @half-fast
That's a new one for all the Trivia quizzes we've ever had in PIZZA i think 😜. I don't recall a single person holding both "Titles" before 😉.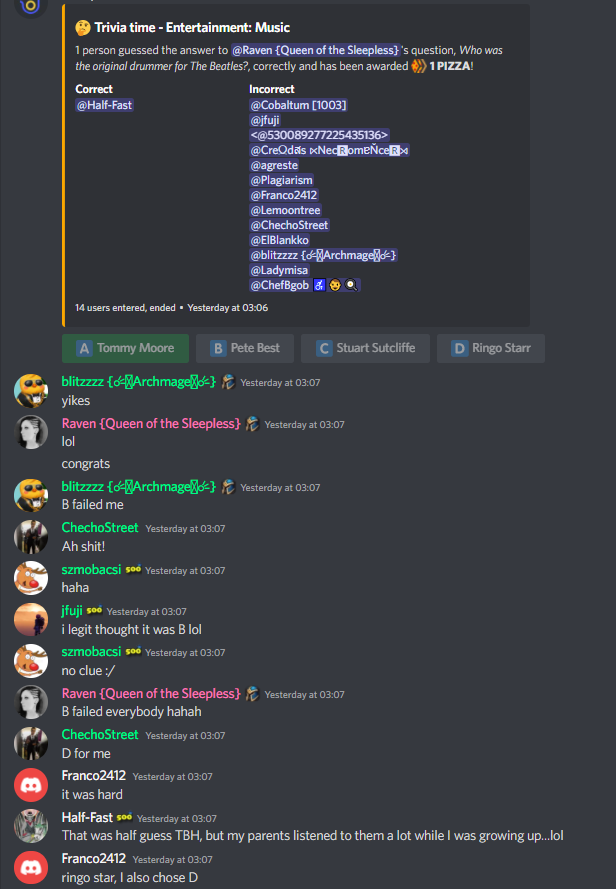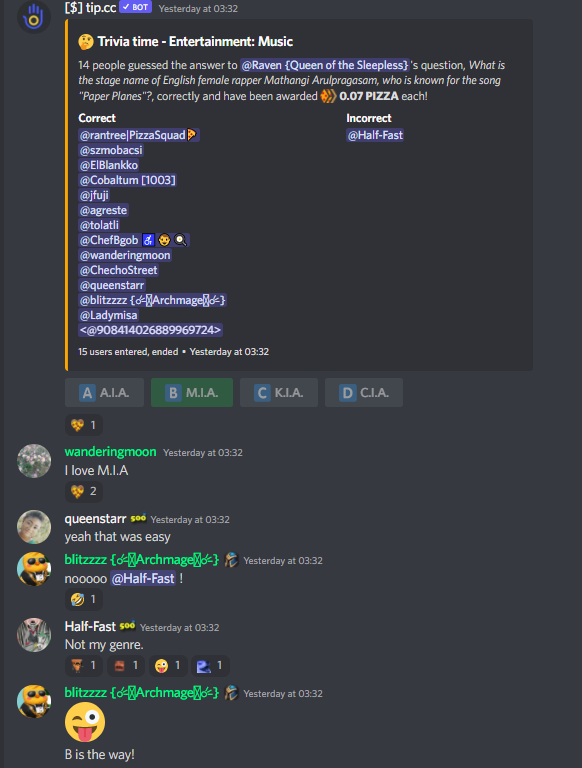 ---
And of course, Raven's Spin the Wheel draw for 3 lucky winners of a Rising Star card.
If you pay more attention, you'll realise the number of names on the wheel definitely does NOT tally with the number of people participating in the event.
20+ people in the voice channel and only 7 submitted their names for the giveaway wheel spin 😅. Do you guys not want to win a Rising Star card?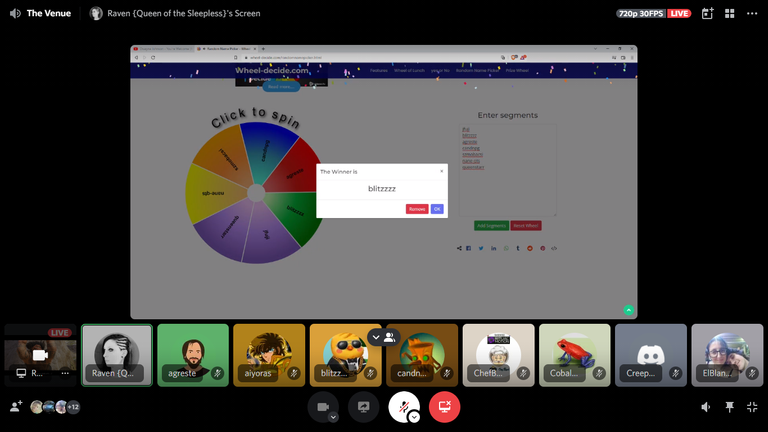 Ah well, 3 in 7 odds for those who took part. 😁
Tsk. "congrats to blitz again" ... you guys 😜. I don't win all that much. It's just my name is recognisable so you take notice of it! 😁😇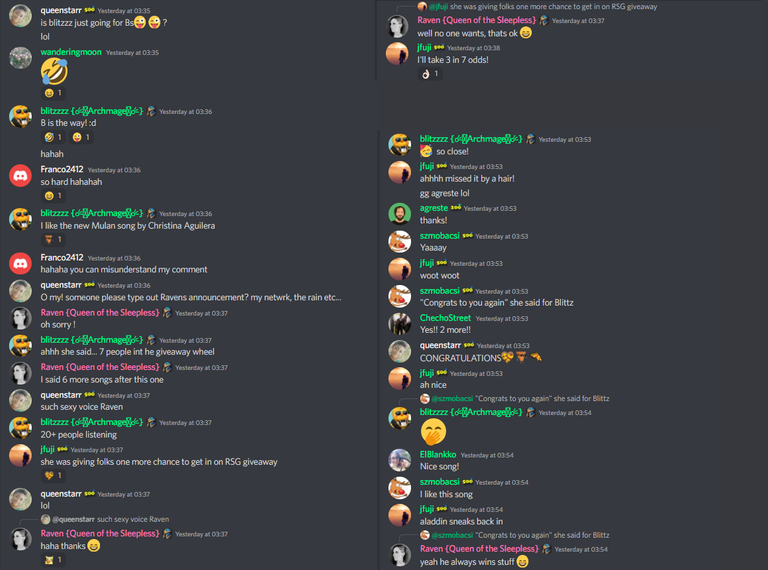 🎭All Good Things Must Come to an End🎭

Well, the show once again went on past the allotted timing (as usual by now 😜), but since everyone is having fun, no one ever realises how much time has actually passed.
Many Thanks to Raven once again for putting up a successful show for us to enjoy!
The theme for next week has been set and its going to be 50s/60s!!! It's going to go full retro! So feel free to submit any song requests you have to Raven!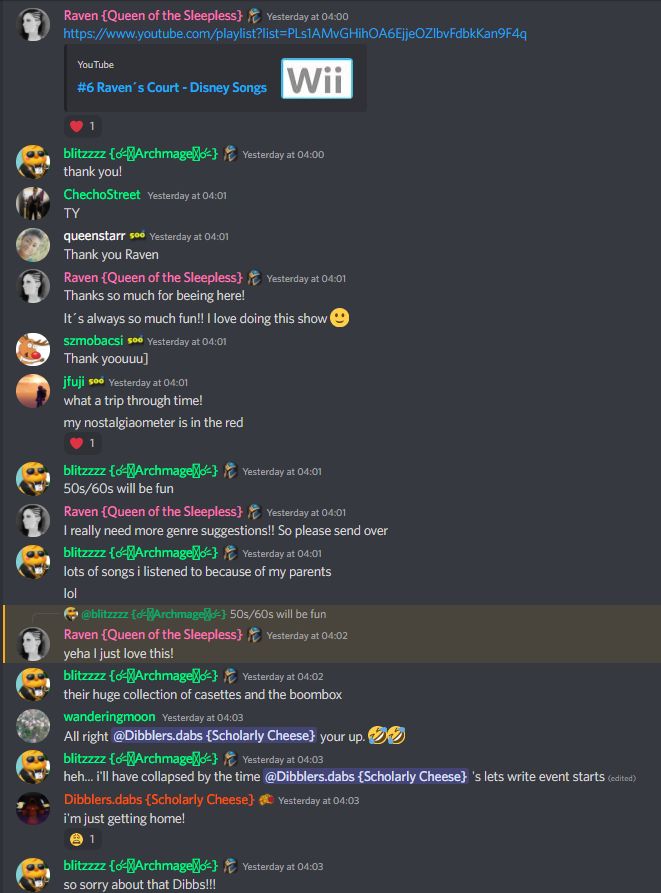 That's it for this episode of my PIZZA news. These are momentous times in PIZZA with a lot of plans forthcoming this year. In fact, I'd say that work on PIZZA is going at a breakneck pace! So don't miss out and come join PIZZA early to reap the benefits. I truly believe this is a multi-bagger project with amazing potential! 🍕🍕🍕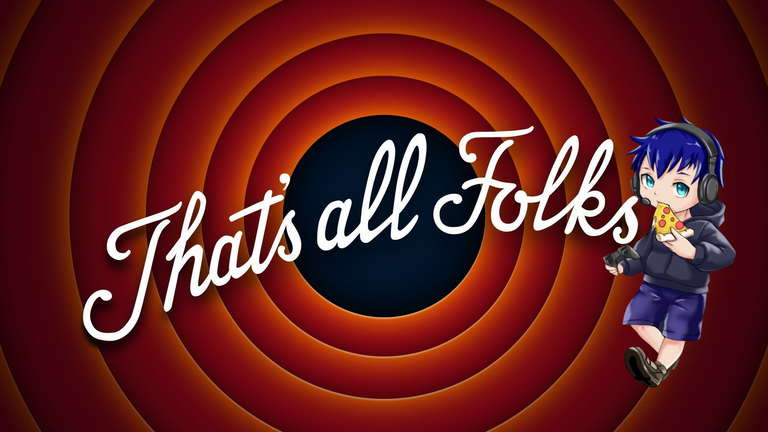 ✨✨✨This Week's Events✨✨✨


Over at PIZZA DISCORD, there are always loads of planned Events lined up (and even impromptu ones). The events listed here are localized to my Time Zone GMT +8. For the absolute latest updates, please check in the Pizza Discord.

---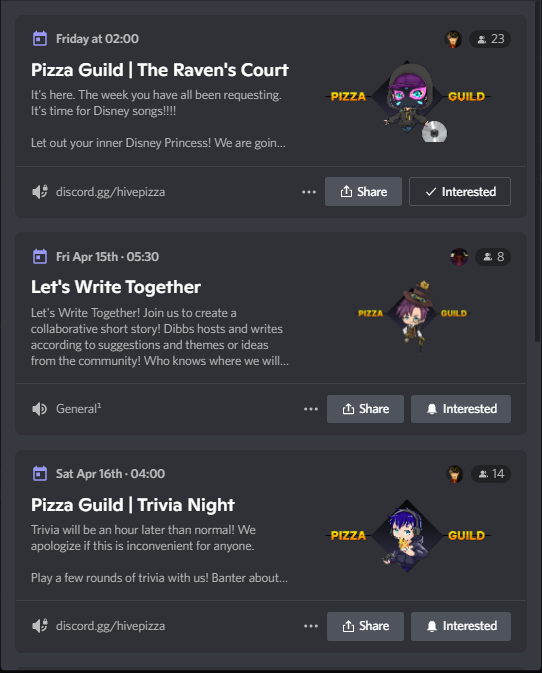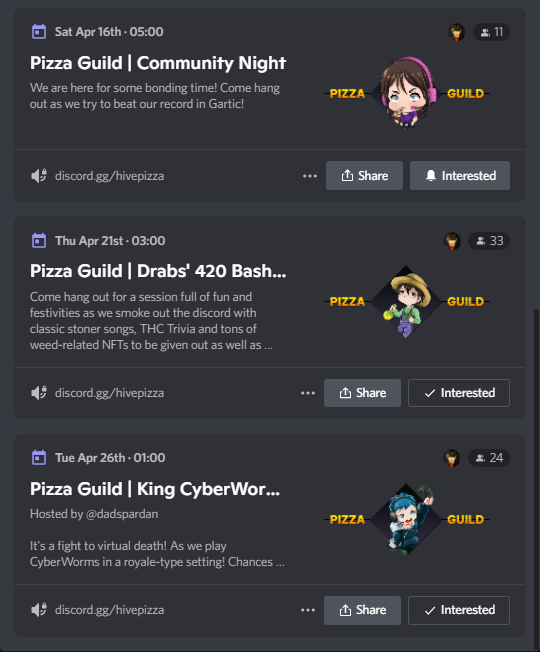 ---

🎁🎁🎁This Week's Contests & Giveaways🎁🎁🎁


A lot of FREE prizes up for grabs at the moment too! Don't miss out! 🎁🎁🎁💰💰💰 What are you waiting for? It's all here in the PIZZA DISCORD.
🤑💰🍕Added Bonus of PIZZA Token🤑💰🍕
-I will use my staked 🍕PIZZA🍕 to share a slice of 🍕PIZZA🍕 with anyone in the comments who also FOLLOWS & REBLOGS my post in the interests of spreading the Word of Pizza 🤣🤣🤣
-Just let me know if you've done that so I can double check and ensure I set aside some Resource Credits to reply back on your comments 👍
-Any fellow 🍕PIZZA🍕 connoisseurs who !PIZZA me will also receive 🍕PIZZA🍕 back from me. 😊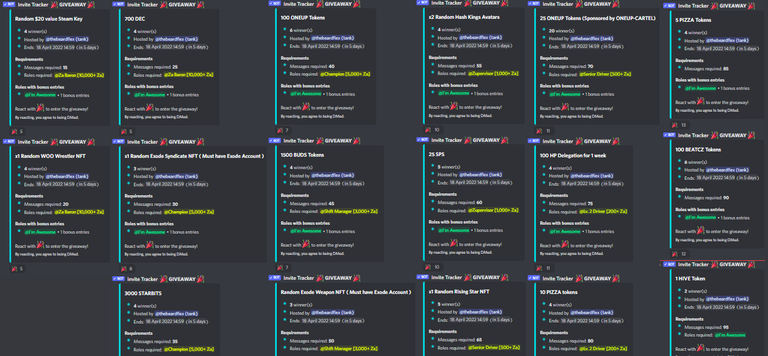 PIZZA is an active gaming and creative arts crypto community on the HIVE blockchain. Popular games on HIVE like SPLINTERLANDS, RISING STAR, EXODE, HASHKINGS, WOO, BANG!DEFENSE have their own PIZZA communities here.



Don't miss out more events that are always being organised. Join the PIZZA DISCORD. Even if you aren't interested in the 💰🍕🎁GIVEAWAYS & AIRDROPS💰🍕🎁, there is a vibrant and friendly community there awaiting you.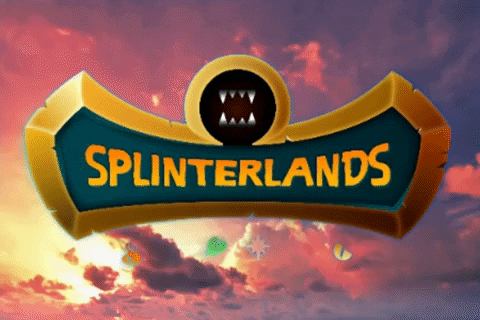 Here's to wishing everyone all the best for the upcoming week 🎉🍀.
To any new players who wish to explore the world of Splinterlands, do feel free to sign up with my REFERRAL LINK 😊.


One more Shoutout too to @rentmoney and his Cryptoshots Giveaway post! Cryptoshots is an upcoming game on HIVE and I've taken notice of it already. It looks great and could be really big when it launches.
If you want to win $98 USD In Free Gamer Assets Inside (Free To Enter Raffle), click on the link to head to @rentmoney's post to have a look! 😉
---
---