Angelic Mandarin: Usable without Triage?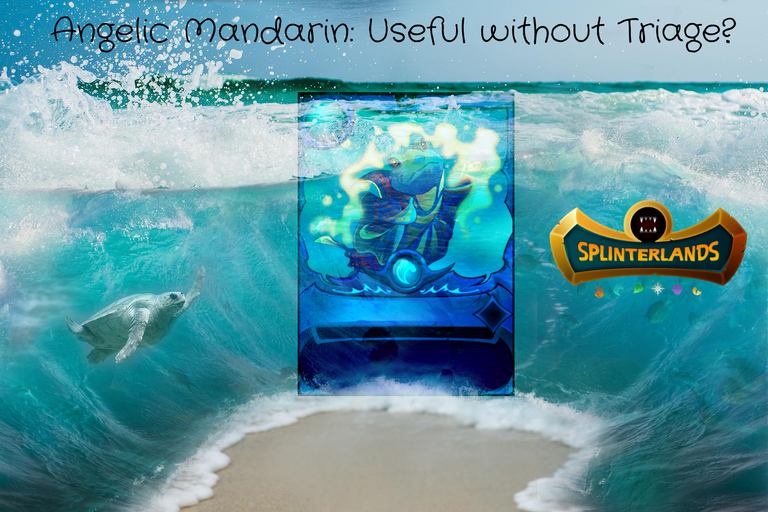 Here we have the angelic mandarin for this week's battle challenge. A low mana card that for most players is only usable past level 4 where it gets triage. I have not been able to level this card up to that point yet nor my kelya so I wanted to show a battle where the card was pivotal to my success even without the triage ability. Let us look at the stats first and then examine the battle strategy.
Angelic Mandarin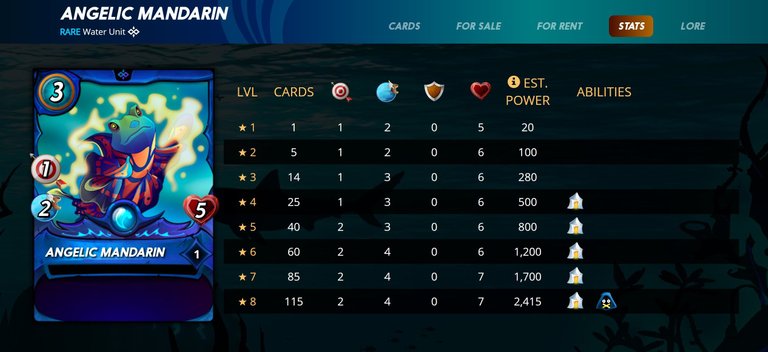 The mandarin has a good amount of value for a low mana card. Five hit points is quite substantial and I tend to use as a secondary tank even if it cannot attack from the front. Naturally, the triage is really game changing for the card and commonly used in higher leagues. Pairing the mandarin with the wave brood as well as spirit hoarder can be a really tough play to get past. Now that we see the usability of the card, let us breakdown the battle strategy. Link to the full battle is as follows: https://splinterlands.com/?p=battle&id=sl_bea81279172b8bd373d9a42304841744
Round 1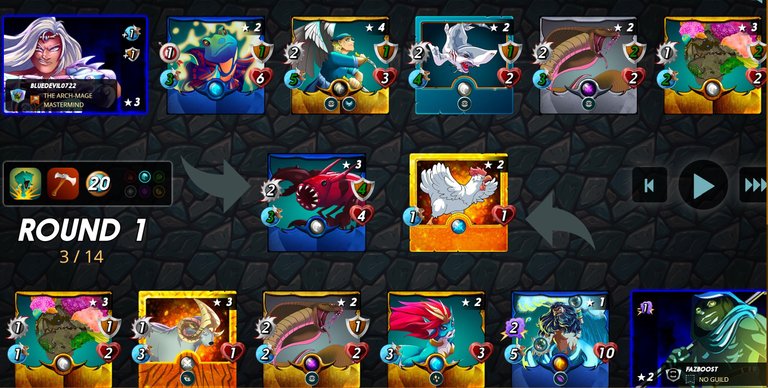 Pretty low mana battle here with 20 mana is where I like to go kelya especially with the melee from any position ruleset. The three sneak monsters in the back are my main damage dealers and keeping them in that position is key to my success. That is where the mandarin comes. I am hoping he is a good secondary tank after the sethropod goes down giving breathing room for the sneak monsters. In round 1, things go pretty well for me. His sneak protector goes down and the mandarin takes out his chicken so my sethropod can deal damage to the oshannus. We are also able to take out his sheep to eliminate another damage dealer.
Round 2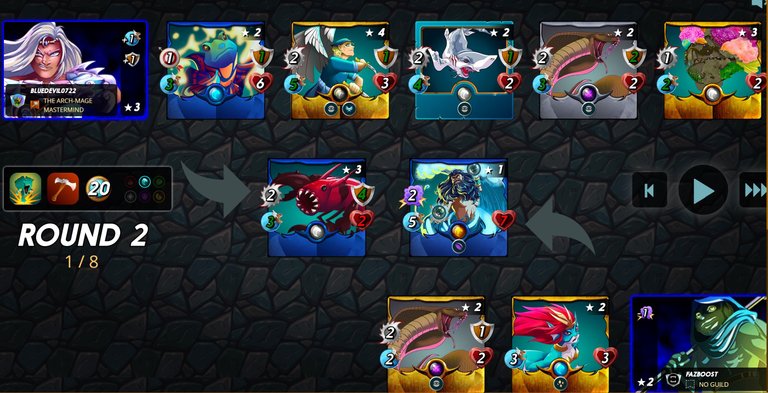 My opponent's uraeus goes down and his oshannus is the only monster left to deal damage. Sethropod is eliminated dropping my mandarin into the first position. His healer gets a heal off which is annoying but with all the backline damage this is all but over in round 3.
Round 3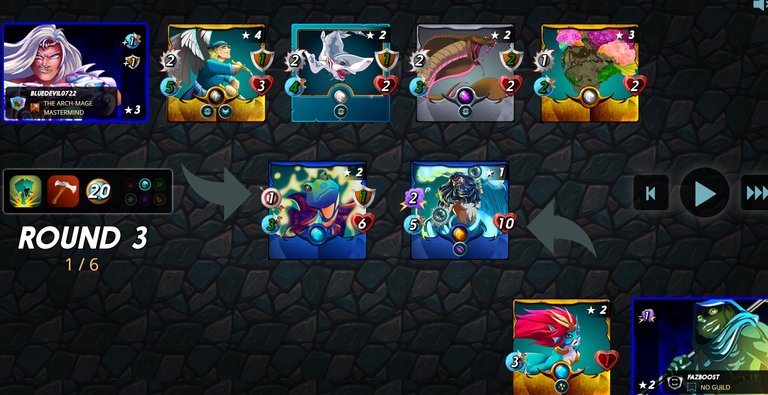 Due to some unfortunate misses, Round 3 I am only able to eliminate his healer and it is getting a bit dicey as my mandarin only has four health left at the end of the round.
Round 4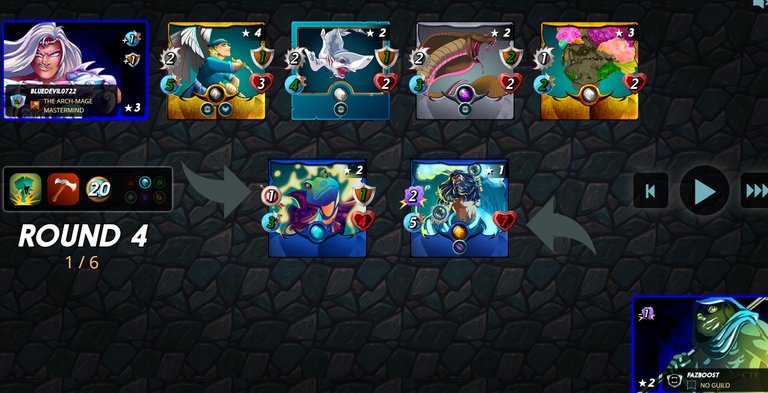 All my monsters get to go before my mandarin goes down and everyone's favorite monster the hardy stonefish gets the last blow.

As you can see, the mandarin has some use in low mana matchups as a secondary tank or backline tank. You could also use him as a sneak protector/snipe protector for a team given the high hit point. Please upvote or comment if you enjoyed this content and have any other good battles with this card.
---
---