The Million Dollar Question (Ladies of Hive Contest)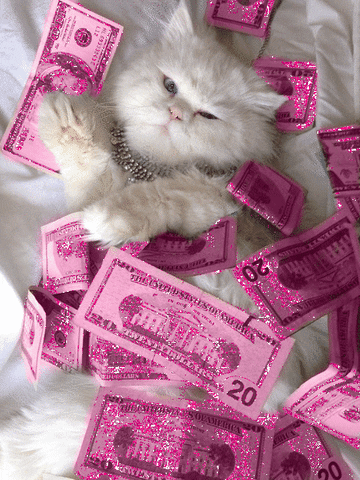 source
Ladies of Hive Community Contest #55
invites us to answer the question:
How would you spend one million dollars?

Haven't we all indulged ourselves in fantasizing about the question of what would we do with a million dollars? For most of us, the thought of that much money is not even a figure we can accurately wrap our minds around. A new house - new car - travel - jewelry - new wardrobe? The possibilities are endless in dreaming about self-indulgences.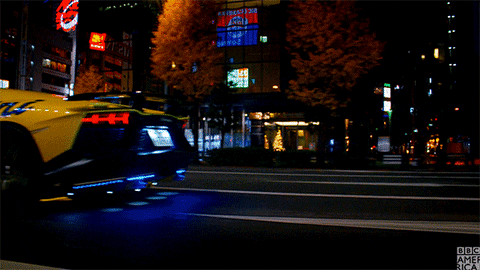 source
But if I REALLY was gifted a million dollars a lot of hard thought would have to go into it after the initial daydreaming was over. Investing would have to be the primary target although, yes, I might do some traveling while I was thinking it over! The question would be where to invest? At this point in my life (happily retired!) I would be looking for passive income.
One of the first things would be to set up trust funds for my two grandchildren (Roman age 8 and Millie age 6). I would love to know that their education was secured and that they would have a good start in whatever they decide to do with their lives.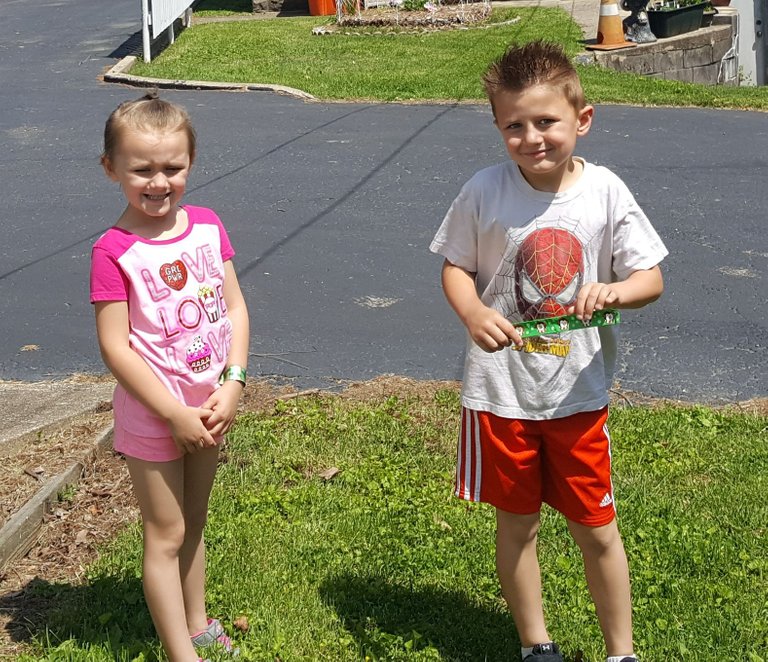 Gifts for family members would come next. After all, who couldn't use a little extra cash? And I have a few nonprofits that are near and dear to my heart that would come in for nice donations.
A splurge would probably be season tickets to the Chicago Bulls! We go to a few games a year - always up on the upper decks, lol - and courtside seats would be a true extravagance, but something that both @crypt-skip and I would absolutely enjoy. Our recent trip to the United Center was especially fun since it was Joakim Noah tribute night and he was one of my all-time favorite Bulls players.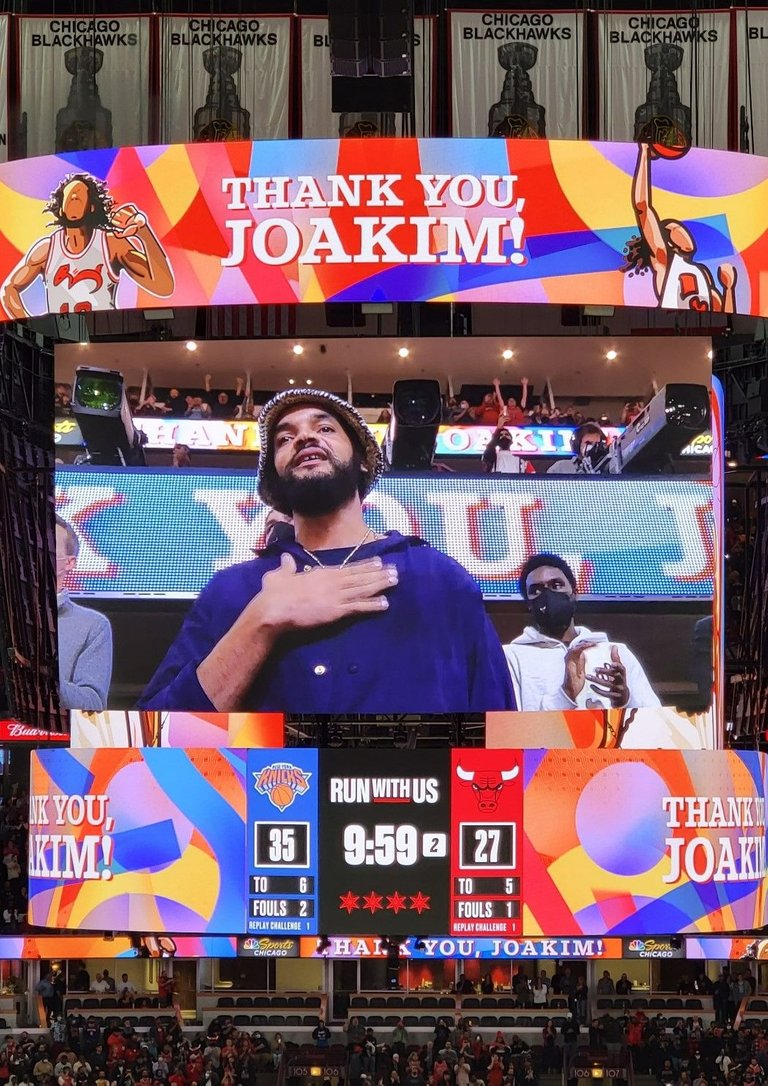 - Note - I paused in writing this story to watch the Bulls - Celtics game. Bulls came back from a 19 point deficit and ended up winning 128 - 114. They now have a record of 6 - 1, which is the best it's been since 2012!
But back to my millionaire daydreams. This is something I really do need to think about because I just might become a SPLINTERLANDS MILLIONAIRE! It's not as farfetched as it sounds. Right now my card value, SPS, and DEC combined are worth around $225,000. And with 267 days remaining in the SPS airdrop - if DEC and SPS hold their value - $1M is not out of the realm of possibility!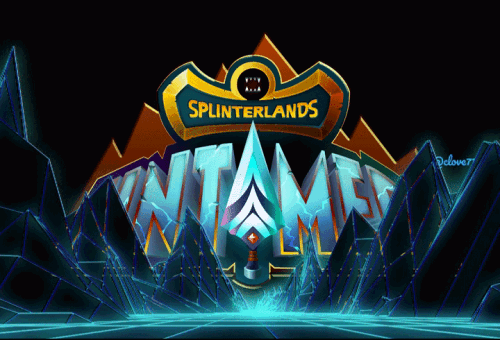 So I think I would invest more into Splinterlands. And I would beef up my Bitcoin investments, which I have on deposit with Nexo at 5% interest. And in the sake of diversity, I'd put a fair amount into $USD in Nexo which is currently paying 8% interest for a 3 month fixed term.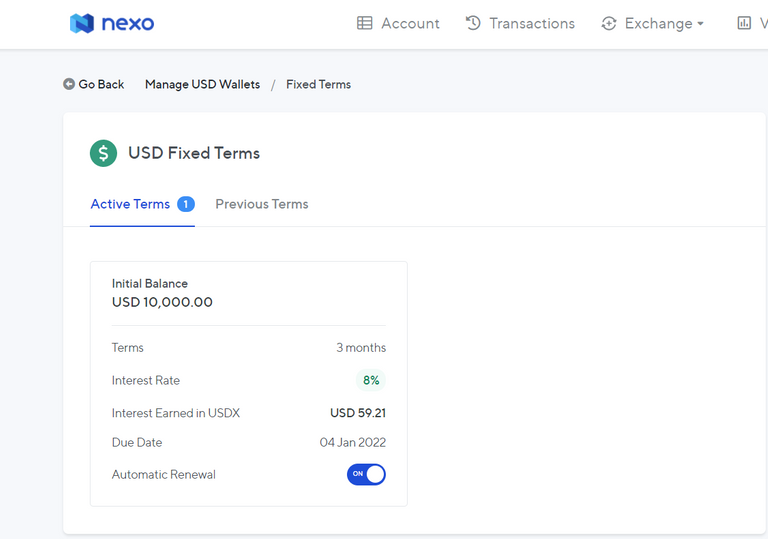 With the million invested properly, I should be able to indulge my third passion, which is travel. So many beautiful places still to see and all the worldwide posts from my friends here on HIVE have given me all sorts of ideas for places to go.
@intothewild, I'll be coming to see your new bar and challenge you to that game of corn hole! @kenny-crane I'll be headed your way to play some water volleyball next summer. And @enginewitty I hope we'll be meeting up soon somewhere at an @thealliance block party. Not to mention a real live in-person HIVE FEST!
So that's a glimpse into what I might do with a million dollars. Hope I get the chance to find out someday!
To end this post I'd like to invite my HIVE friend @jayna because she is one of the first people I met when I first started writing on "that other blockchain" and I know she's a very busy lady, but she truly is a LADY OF HIVE!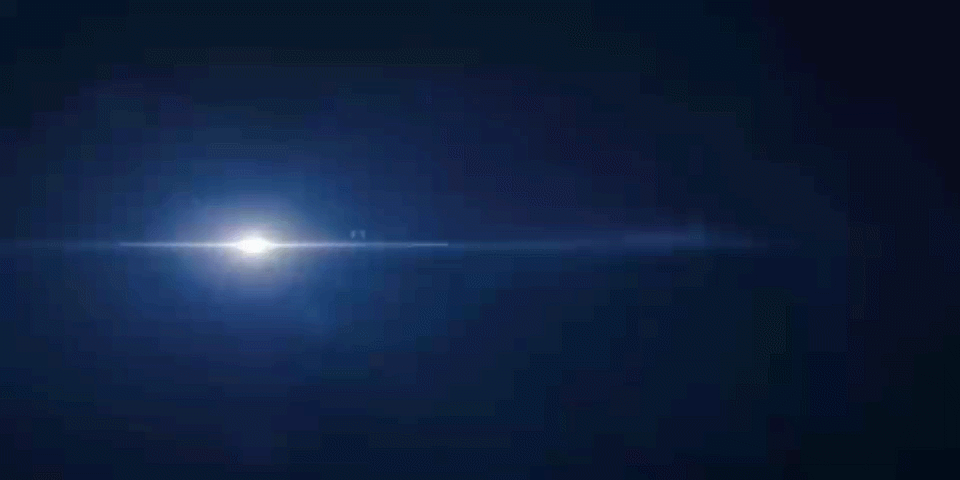 Hive is a social blockchain where you can join communities, share and curate content and earn cryptocurrency that is growing in value. Sign up for an account at Sign up for Hive.
---
---