FIRE Summoner -PYRE (ENG/ITA) Splinterlands Social Media Challenge! (Decoupage #2/6)

---
---
👉ENG VERSION👈

---
Good morning guys .. there is a second episode dedicated to the Summoners of the wonderful game @splinterlands...
that sparkling air that announces something beautiful ... hahaha .. that announces and that arrives in fact here it is !!
Here we are at the second episode dedicated to them, the bosses of the FIRE element!
We are still at THE BURNING LANDS the island of fire, inhabited by the Fire element and after having met MALRIC INFERNO today we focus on another Summoner ...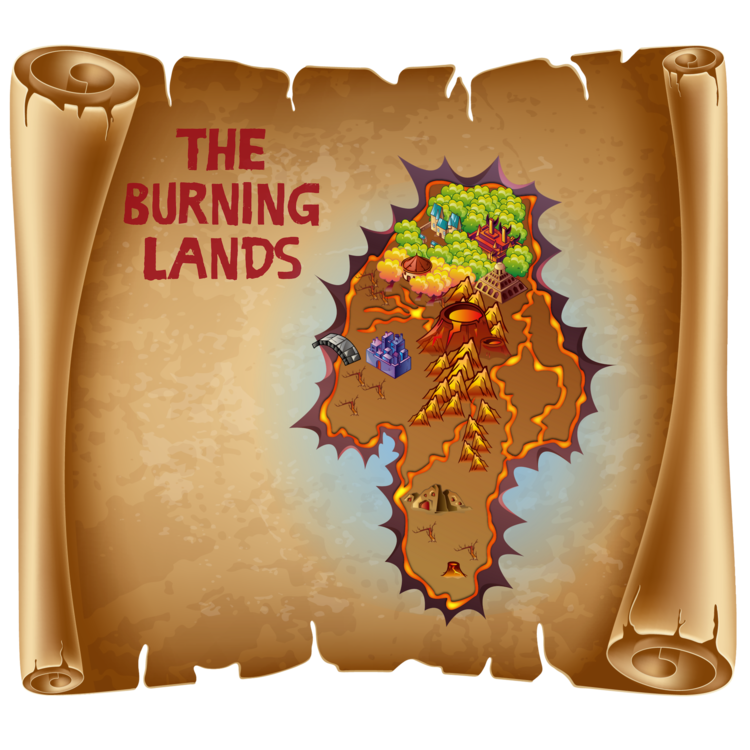 Discovered by the TORCH during a patrol in the ARDENT FOREST.
It was not easy to communicate with him living isolated and wildly he had developed a way of communicating everything about him but, once deciphered, they discovered that he was the last of a tribe of very powerful wizards, possessed the art of summoning and other magic never seen before.
Today we know:
PYRE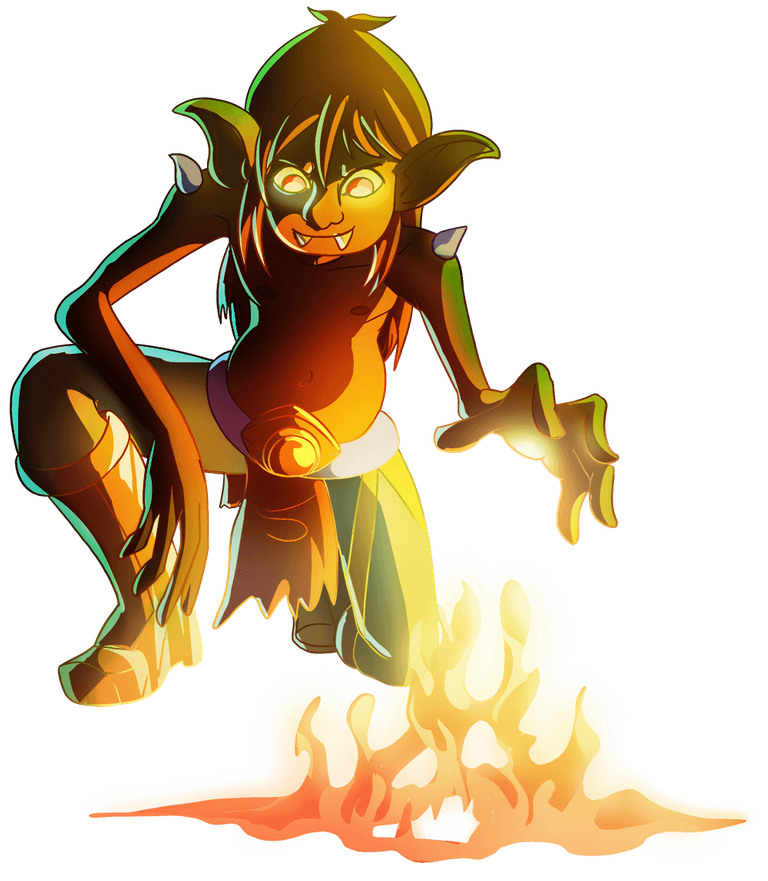 Once he met the boy by giving him a new life and since then he was summoned by the TORCH and taken to the MONTE MOX tournaments.
This little "native" is able to increase the speed of allied monsters by increasing their dodging ability and attack priority.
It's a RARE tar with a MANA cost of three.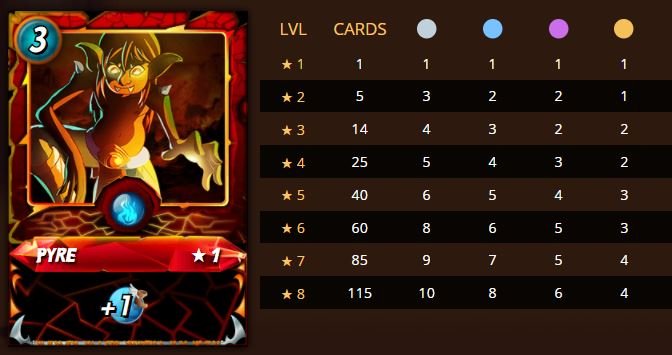 It can be upgraded up to level eight allowing the use of higher and higher level cards.
It was not easy to let him still understand his language and crude and sometimes indecipherable but in the end of a small fire created by his hands while we were warming up some MARSHMALLOWS, he allowed me to take a picture of him and here we are framing it.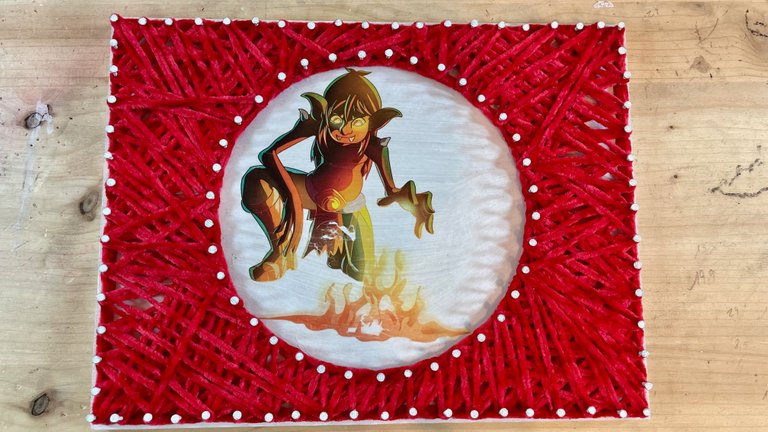 The full video lasts about three hours has been brought to just over 8 minutes by speeding up some parts to x2 up to a maximum of x20, this is the first of the six Summoners of the FIRE element created
The images are taken from the Splinterlands game.
Recorded and edited by blumela with iPhone 12, applications used: Perfect Video - Photoleap - Clip2Comics - Tinipiny Camera.
For this SUMMONER I used the free sample music from the copyright-free Perfect Video application.
USED MATERIAL:
Wooden board 29cm x 21cm
Nails
Red string
White paint
Glue
Glossy protective paint
Image printed on 30-gram paper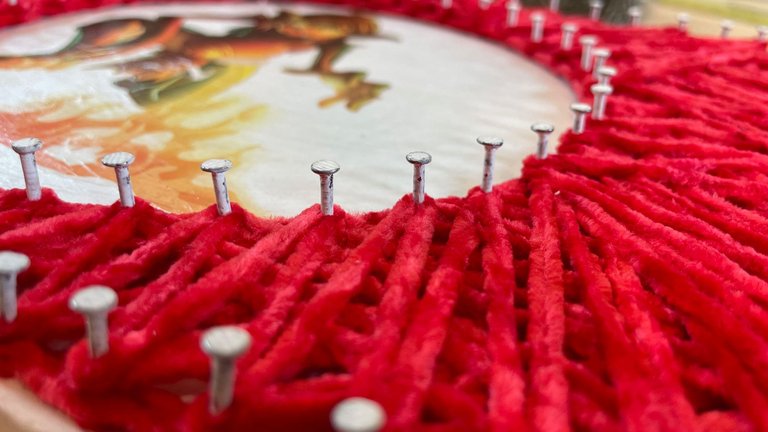 Like the other Summoners of this saga, the realization was made by mixing a bit of "styles", the image printed on 30 grams paper was glued using the Decoupage method and then embellished all around with nails and string.
The image was then made brighter with a glossy protective varnish, unfortunately a small hole formed while I glued it, very thin paper and therefore very delicate, I will experience it for the next ones.
In the video all the steps performed from start to finish.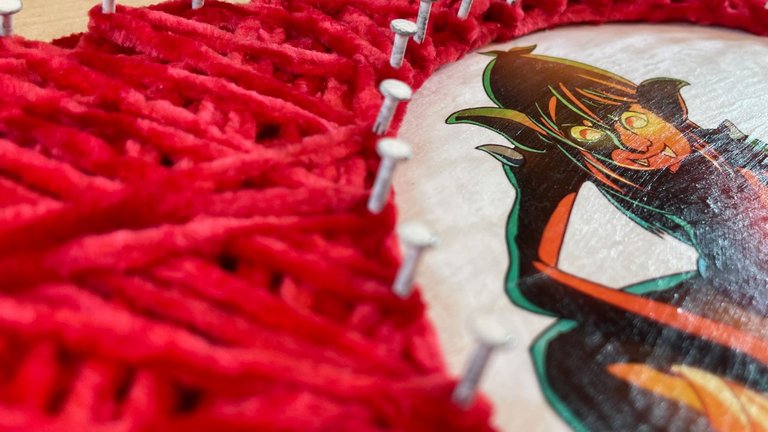 If you haven't tried this game yet my advice is to do it this is my link referral you can use the link if you like it or not but the point is always the one game to try! :-)
https://splinterlands.com?ref=blumela
If you don't like using it;) below !.
Have fun and see you in Battle !!

FIRE ELEMENT SUMMONER MADE: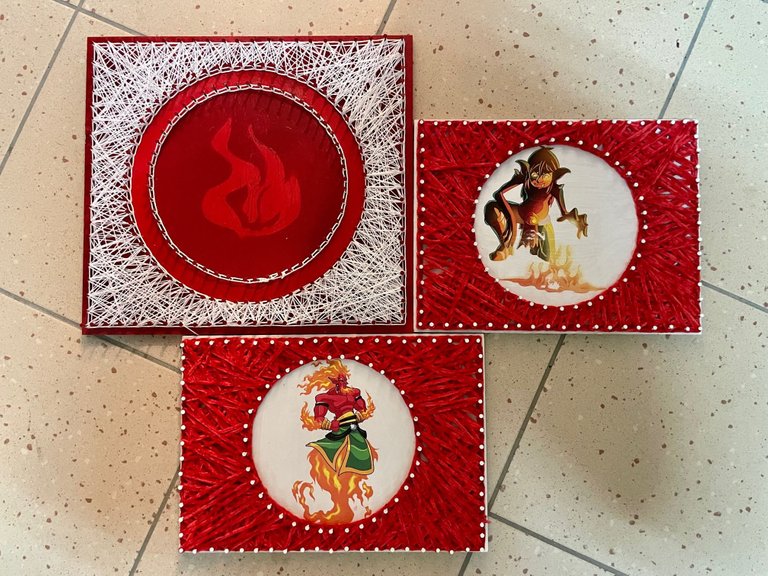 IF YOU LOST THE SUMMONERS OF THE WATER ELEMENT, FIND THEM HERE!
ALRIC STORMBRINGER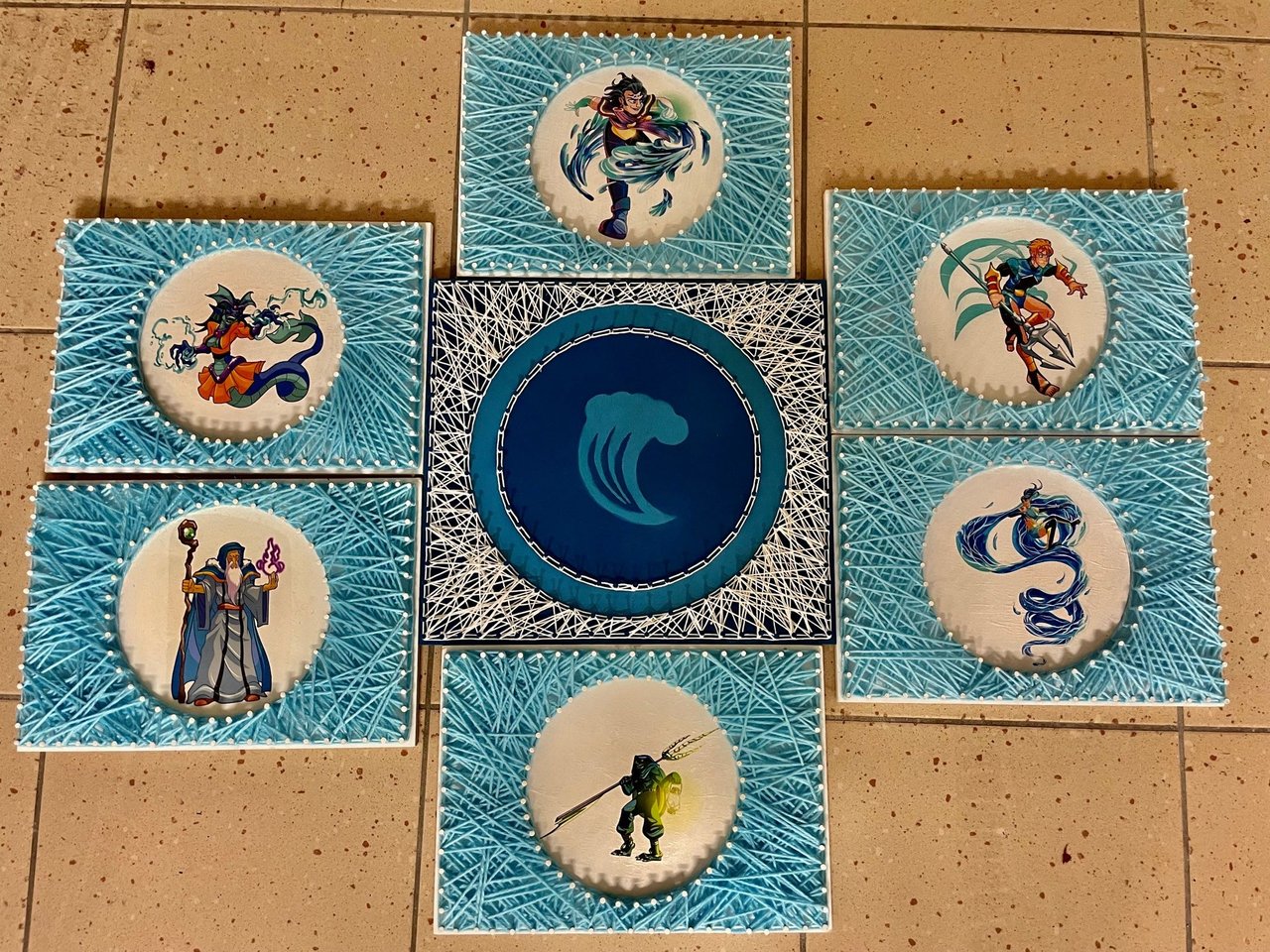 The photos are copyright shots and images from the Splinterlands game or from Splinterlands source, unless otherwise indicated.

---
---
👉ITA VERSION👈

---
Buongiorno ragazzi.. c'è profuno di seconda puntata dedicata ai Summoner del meraviglioso gioco @splinterlands..
quell'aria frizzantina che annuncia qualcosa di bello... hahaha.. che annuncia e che arriva infatti eccola qui!!
Eccoci alla seconda puntata dedicata proprio a loro i boss dell'elemento FIRE!
Siamo ancora a THE BURNING LANDS l'isola di fuoco, abitat dell'elemento Fuoco e dopo aver conosciuto MALRIC INFERNO oggi ci concentriamo su un altro Summoner...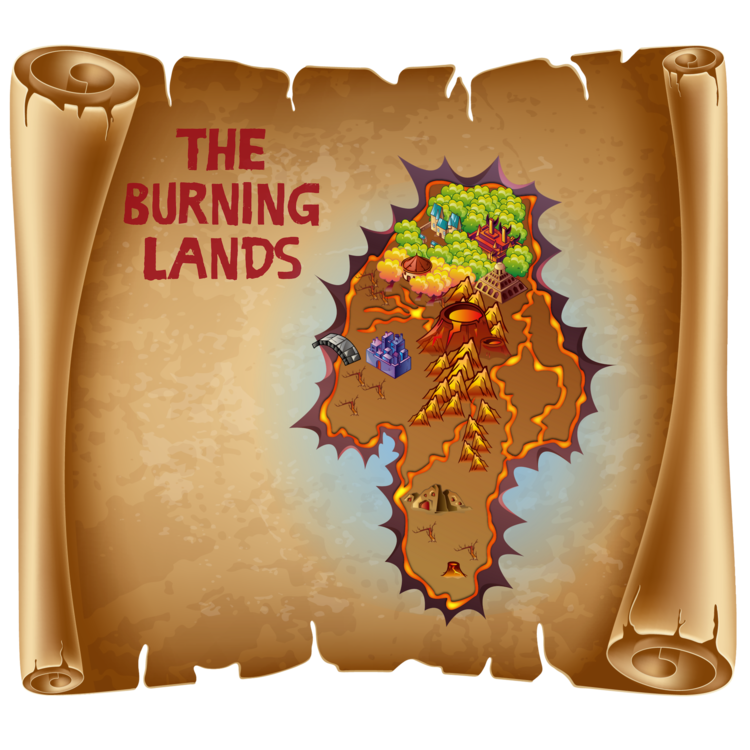 Scoperto dalla TORCIA durante una perlustrazione nella FORESTA ARDENTE.
Non è stato facile comunicare con lui vivendo isolato e selvaggiamente aveva sviluppato un modo di comunicare tutto suo ma, una volta decifrato, scoprirono che era l'ultimo di una Tribù di maghi potentissimi, possedeva l'arte dell'evocazione e altre magie mai viste prima.
Oggi conosciamo:
PYRE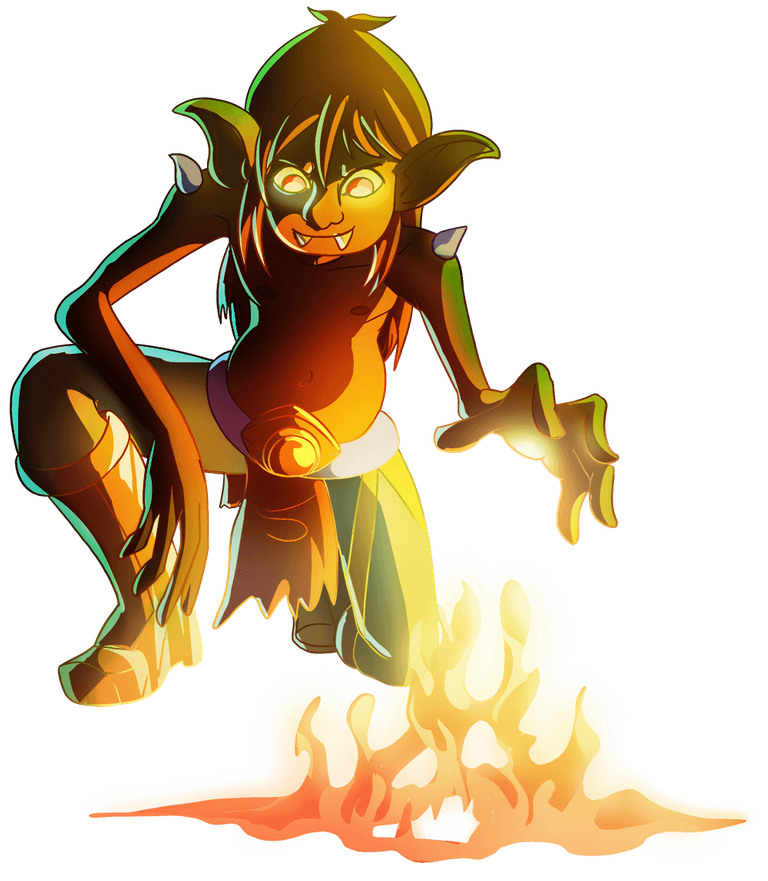 Una volta conosciuto il ragazzo dandogli una nuova vita e da allora venne convocato dalla TORCIA e portato ai tornei del MONTE MOX.
Questo piccolo "indigeno" è in grado di aumentare la velocità dei mostri alleati aumentandone la capacità di schivata e la priorità in attacco.
E' una catrta RARE con un costo in MANA di tre.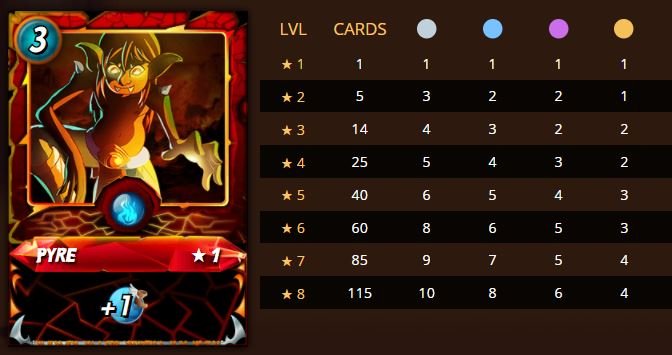 Può essere potenziato fino a livello otto permettendo l'utilizzo di carte sempre più alte di livello.
Non è stato facile farmi capire da lui ancora il suo linguaggio e rozzo e a volte indecifrabile ma alla fine a finaco di un piccolo fuoco creato dalle sue mani mentre ci scaldavamo dei MARSHMALLOWS mi ha permesso di scattargli una foto ed eccoci a incorniciarla.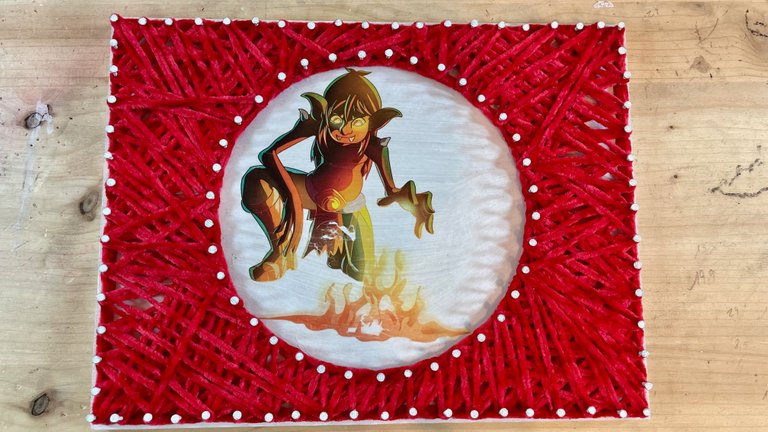 Il video integrale dura tre ore circa è stato portato a poco più di 8 minuti velocizzando alcune parti a x2 fino ad un massimo di x20, questo è il primo dei sei Summoner dell'elemento FIRE realizzato
Le immagini sono prese dal gioco Splinterlands.
Registrato e montato da blumela con Iphone 12, applicazioni utilizzate: Perfect Video - Photoleap - Clip2Comics - Tinipiny Camera.
Per questo SUMMONER ho utilizzato la musica campione gratuita dell'applicazione Perfect Video priva di copyright.
MATERIALE UTILIZZATO:
Tavola di legno 29 cm x 21 cm
Chiodi
Spago rosso
Vernice Bianca
Colla
Vernice protettiva lucida
Immagine stampata su carta 30 grammi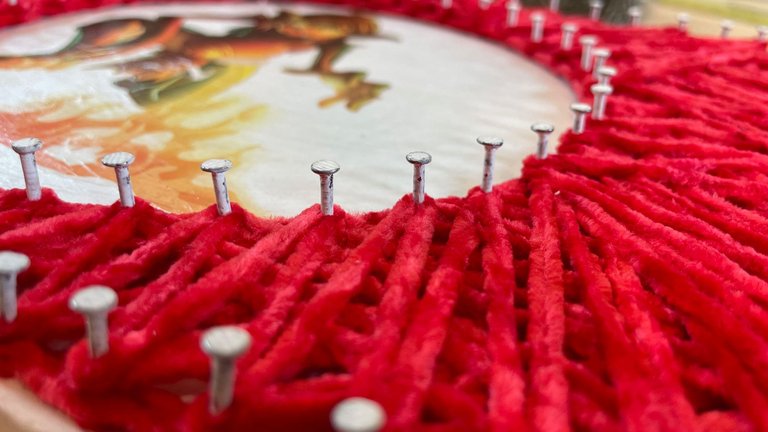 Come gli altri Summoner di questa saga la realizzazione è stata fatte mischiando un pò di "stili", l'immagine stampata su carta 30 grammi è stata incollata tramite il metodo del Decoupage e poi abbellita tutto intorno con chiodi e spago.
L'immagine è stata poi resa più brillante con una vernice protettiva lucida, purtroppo mentre la incollavo si è formato un piccolo buco, carta molto sottile e quindi molto delicata, ne farò esperienza per i prossimi.
Nel video tutti i passaggi eseguiti dall'inizio alla fine.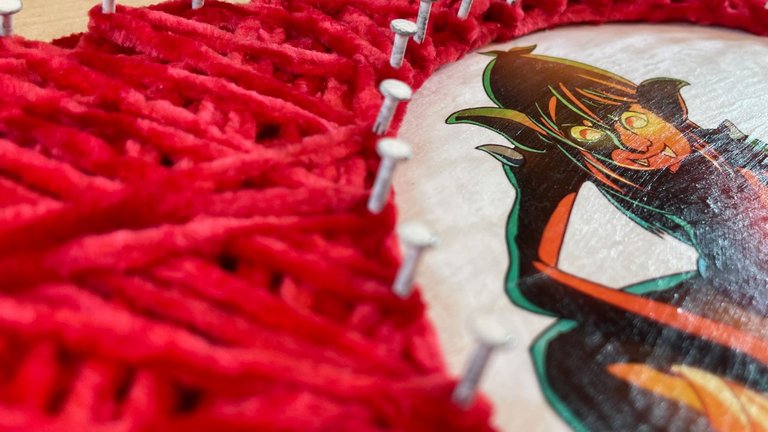 Se ancora non hai provato questo gioco il mio consiglio è quello di farlo questo è il mio link refferal puoi utilizzare il link se ti fa piacere oppure no ma il punto è sempre quello gioco da provare! :-)
https://splinterlands.com?ref=blumela
Se non vi fa piacere utilizzarlo ;) qui sotto!.
Buon divertimento e ci vediamo in Battaglia!!

SUMMONER ELEMENTO FIRE REALIZZATI: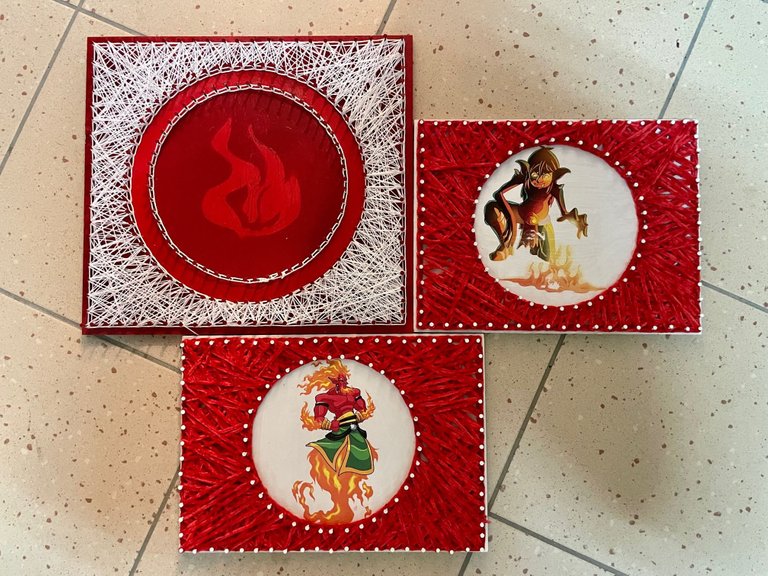 SE TI SEI PERSO I SUMMONER DELL'ELEMENTO WATER LI TROVI QUI!
ALRIC STORMBRINGER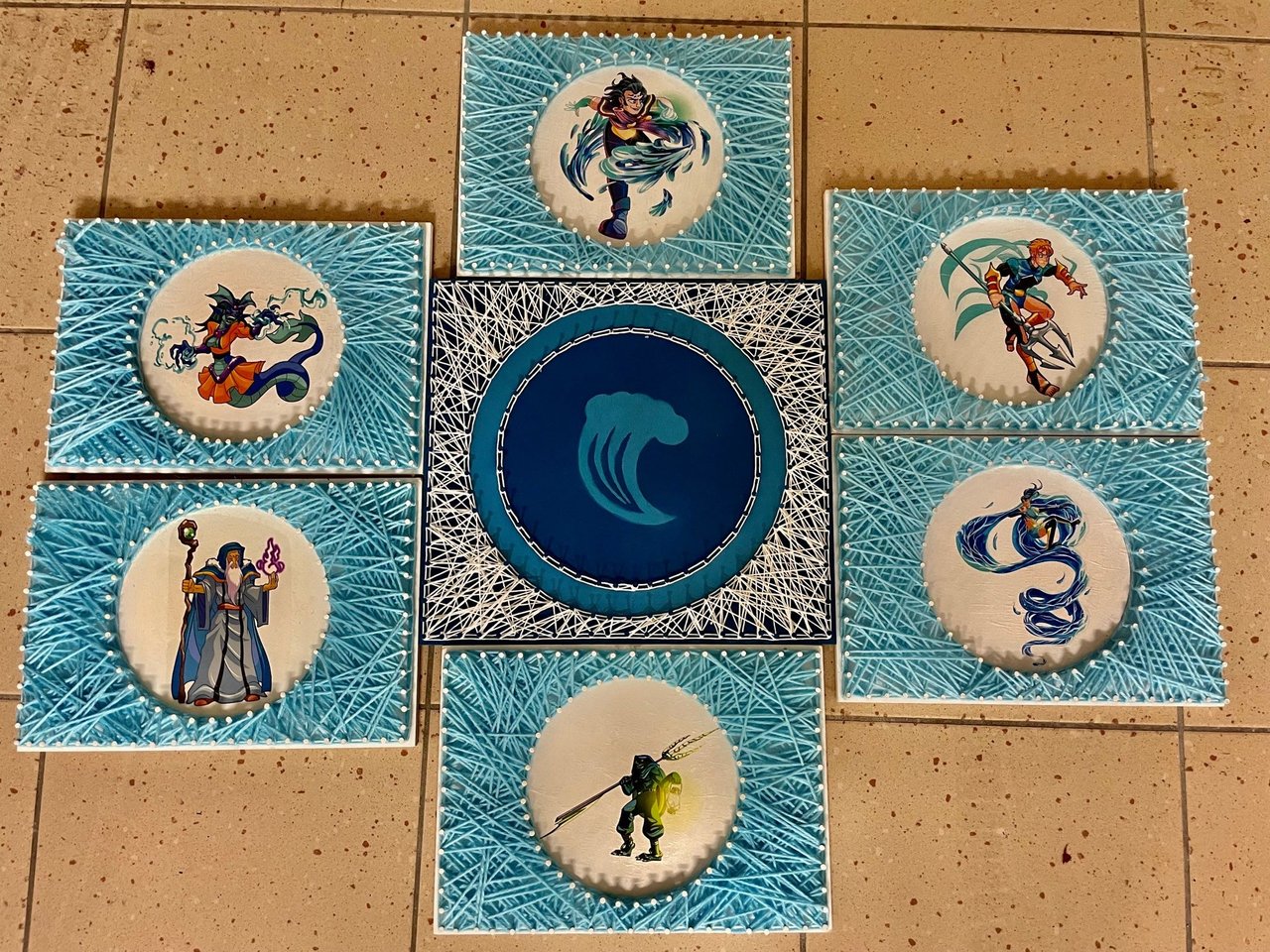 Le foto sono scatti dell'autore e immagini del gioco Splinterlands o di fonte Splinterlands, salvo dove diversamente indicato.

---
▶️ 3Speak
---
---