20 CL Packs Opening + Giveaway #11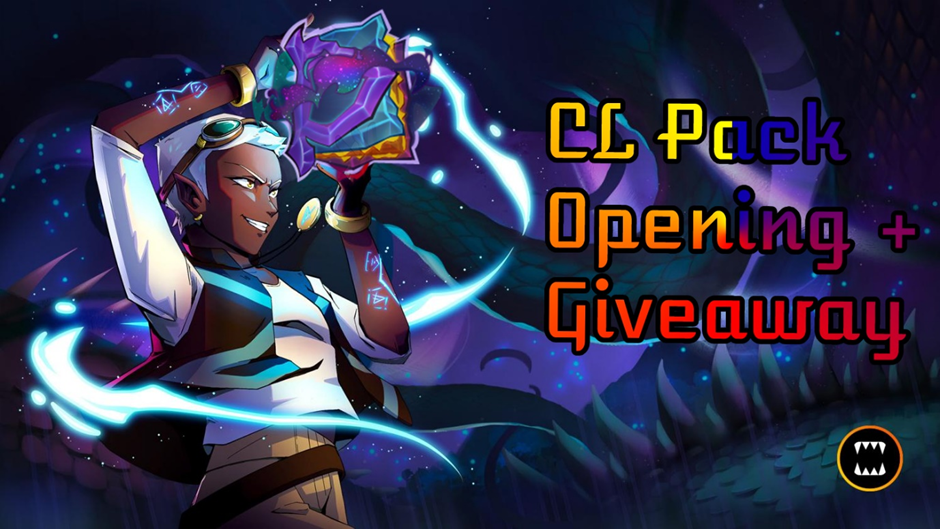 Hi everyone, been feeling a little under the weather lately. Hopefully it's not the new Covid strain making it's way around. Splinterlands sure likes to throw a spanner into the works from time to time. Here I was thinking I could slowly build up my CL deck and they decided that they might want to start burning 25,000 CL packs a day….FOMO much!!
At first glance, this seem like a pretty average pull, but checking Peakmonsters, the 100 cards are worth around $52, not too shabby. Highlights were 2 Legendaries and 7 rare summoners. Decent amount of Epic too. All will be great for my deck building.




The most duplicated cards were both from the Death Splinter; Shadow Snitch & Crypt Beetle. Looks like another one that no one guessed. This giveaway is a lot harder then I anticipated. Good news is, there are now 5 cards in the pool and I can give them all away!!
Gargoya Scrapper - @queen-silvia
Stitch Leech - @bitandi
Hill Giant - @blitzzzz
Cruel Sethropod - @jats-0
Shadow Snitch - @sheikh27
Congrats to all the winners and hope you enjoy the cards. Keep those guesses coming in!
Instructions
In the comments below, guess which card would have the most duplicates.
Include your Splinterlands username (If different to your name here).
If there are no correct guesses, the card will go into a pool and the Hive Random Winner Picker will decide who gets it once there are 5 cards in the pool.
Tags
@olaf.gui, @luizeba, @bitandi, @morzhan, @seeweed, @noctury, @dstampede, @blitzzzz, @sheikh27, @akiraymd, @queen-silvia, @thaddeusprime, @alexis666, @stamato, @darthsauron, @eijibr, @senyong, @gs1, @iamronny, @candnpg, @crazyphantombr, @rimurutempest, @jats-0
Posted using Splintertalk
---
---