20 CL Packs Opening + Giveaway #39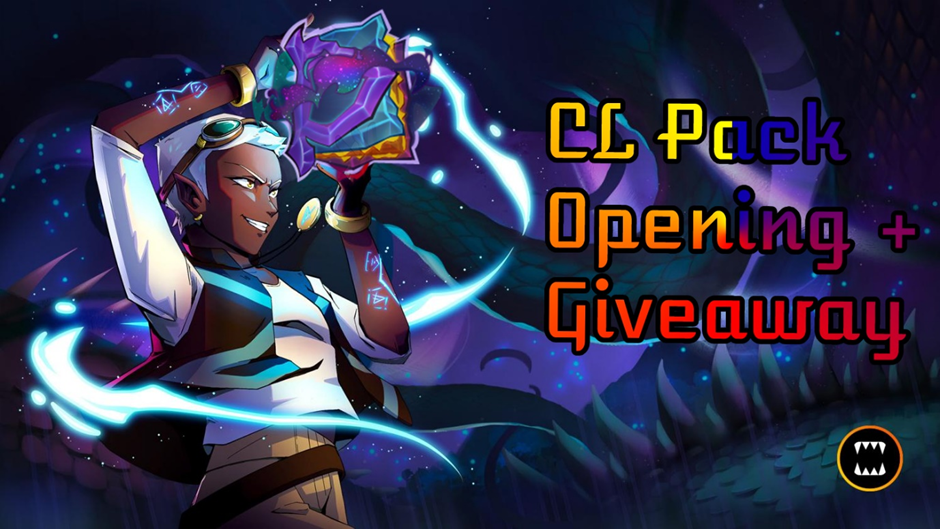 Happy New Year everyone! Can't believe 2022 has just gone and we are in a brand new year and hopefully a better one. Things are looking choppy in the wider economy and should have a flow-on effect on crypto and SPL. Stopped my spending in-game as I recover from all the Christmas gifts, but with DEC at $0.55, I am very tempted to buy more DEC!
First opening of 2023 was very average one, but I did get 2 Legendaries which is a decent way to start the year. So happened that I was only expecting one, but 2 Dessert Dragons decided to pop up! Also had another 5 Epics, but the kicker was a GF Obsidian which made the opening close to breakeven.




No winners to start 2023 as there were no guesses for either the Venari Scout or Carrion Shade. Hopefully more people get back to guessing and we have a string of winners for the next few pack openings. Card #1 into the pool to start the year and keep those guesses coming in!
Instructions
In the comments below, guess which card would have the most duplicates.
Include your Splinterlands username (If different to your name here).
If there are no correct guesses, the card will go into a pool and the Hive Random Winner Picker will decide who gets it once there are 5 cards in the pool.
Tags
@olaf.gui, @luizeba, @bitandi, @morzhan, @seeweed, @noctury, @dstampede, @blitzzzz, @sheikh27, @akiraymd, @queen-silvia, @thaddeusprime, @alexis666, @stamato, @darthsauron, @eijibr, @senyong, @gs1, @iamronny, @candnpg, @crazyphantombr, @rimurutempest, @jats-0, @hatdogsensei, @ieronimus, @pero82, @gagegida, @lumpiadobo, @jdike, @rtonline, @circlebubble, @dafusa, @arieruzzzz, @acidosis, @bandada, @syel25, @treefrognada, @jonimarqu, @stevienics, @stekene, @holdeck, @darwinjj, @pulubengdugs, @steemmonstah, @daethical, @kryptofire, @imfarhad, @jmehta, @arniboi, @monsterbuster, @iamhewho, @scfather, @ebastion, @powermeat, @dtam, @subidu, @pandachef
Posted using Splintertalk
---
---