SHARE YOUR BATTLE Weekly Challenge! CRYSTAL JAGUAR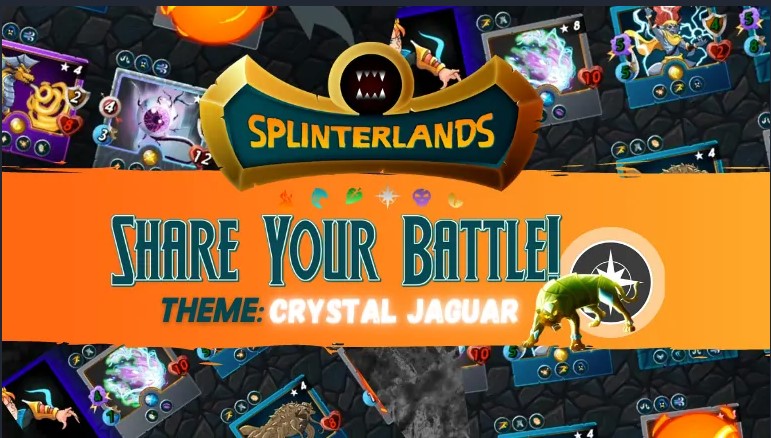 Hello,
Weekly challenge is CRYSTAL JAGUAR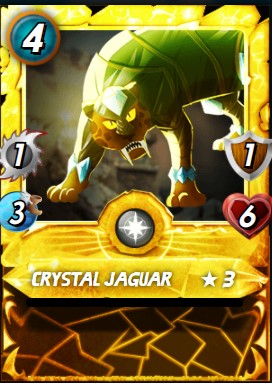 CHALLENGE RULES:
THEME: CRYSTAL JAGUAR
Edition: UNTAMED
Rarity: COMMON
Element: LIFE
ATTACK: MELEE
ABILITIES: no ability on low lvl

About card:
Good on card:
Nice HP
Nice SPEED
LOW MANA
Bad on card:
1 damage
no abilities on low lvl
I cant win with this card, so this card is useless for me, i never play this card before, this is first time, and i dont see nothing good on card so i will never use this card again (i mean on ranked battles, on guld battles i need untamed cards so i must use this useless card in battle)....
Mabey card is good on big levels because have thorns ability, but in my team this card dont have free spot.
I hate play life cards because in my team only 2 cards have 3 damage, so i cant make damage on enemy team and i lose every game, so that is reason why i dont want play life cards, and if i have daily mission LIFE i always change it, because i dont want waste my time with something where i no have chance to win.
First i need learn to play with this cards, then see wish card is good with another card, like teammate...

BATTLE: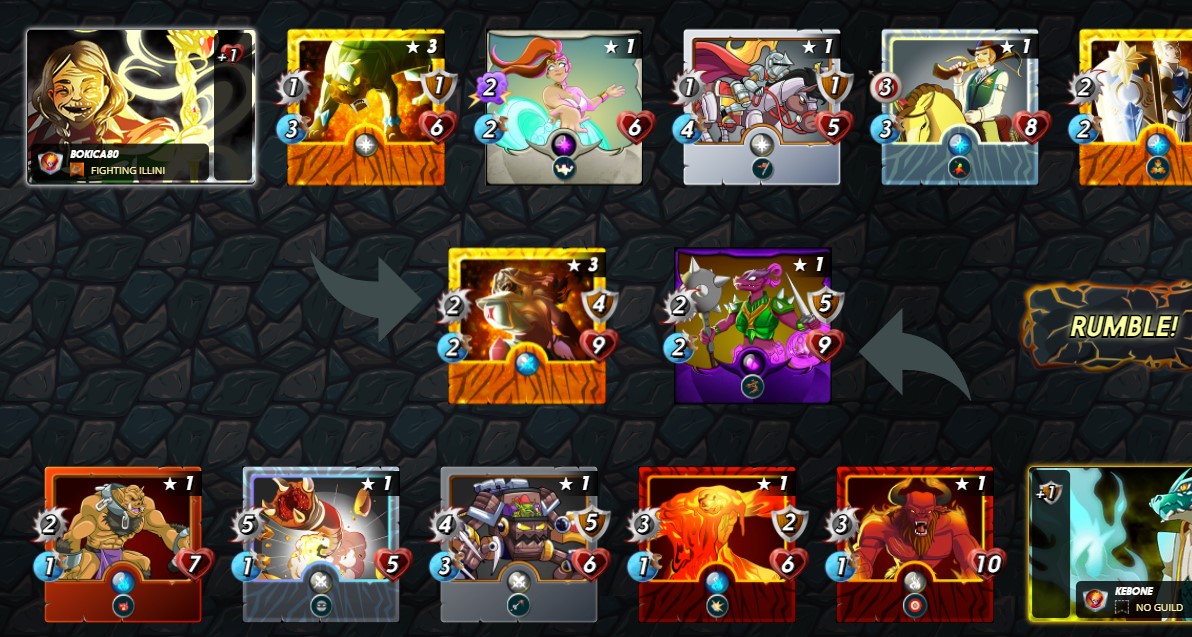 This is one of my fail battles.
Enemy have strong team, with a lot meele damage, so they destroy me in this battle. I have too low damage so i lose very easy...
My team is not best, i try make good team, but in battles i always lose so i dont want play life until i get some legendary or epic cards in this faction...
Full battle link:
https://splinterlands.com?p=battle&id=sl_b919900fb2cb72ce8cfed1516f17bea4&ref=bokica80


---
---