Legionnaire Alvar Veralyn - likes fighting, doesn't like running | Share Your Battle weekly challenge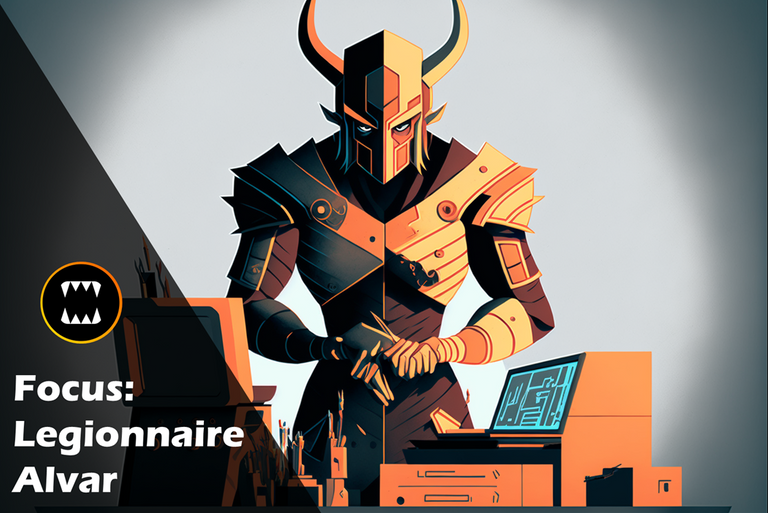 This week the focus is on Legionnaire Alvar Veralyn, renowned fighter known as "Godkiller" for his performance in the Battle of Dargnilat where he defeated one of the Old Gods. Let's have a closer look at this total badass through an interview.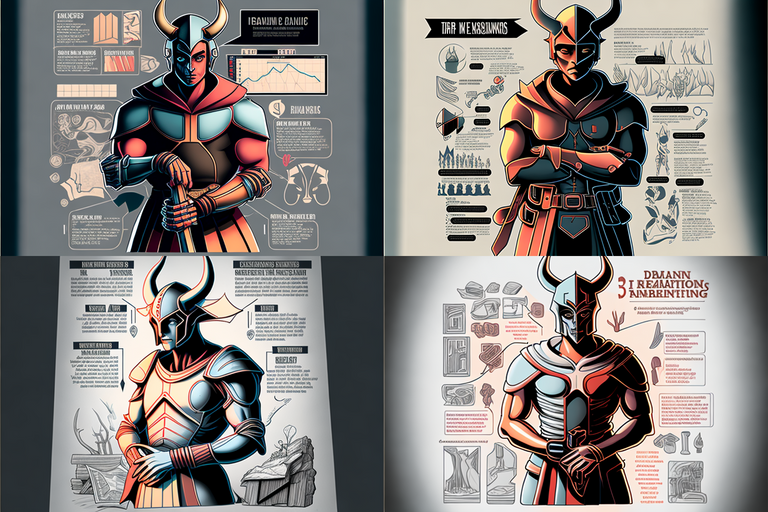 Question: What's your story? How did you get here?
Alvar: My family died when I was young. Was a tough time for me, as you can imagine. Then the Chaos Legion came along and saw I was big for my age, and brought me into their ranks. The rest, as they say, is history. You know, killing gods and that sort of thing.
Question: What's your fighting style?
Alvar: As you know, I have fantastic armor. My armorsmith really made sure it would protect me against anything, including magic. And these horns on my helmet scare melee fighters, making them do less damage. So yeah, I literally just run in and start swinging my two-handed sword. Speaking of two-handed sword, sometimes I just swing it with one hand, just to scare my enemies even more.
Question: "Run" might be an overstatement though...you're a bit slow, aren't you?
Alvar: Have you met my sword?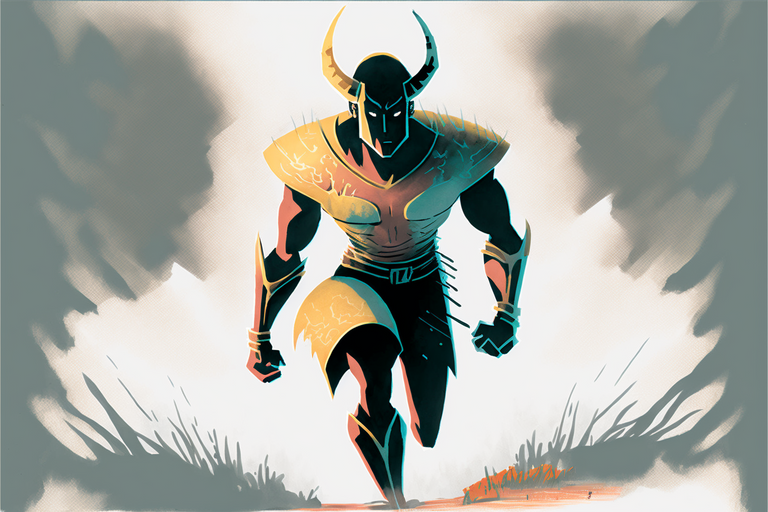 Question: Right, let's move on. What's something you love to do?
Alvar: I'm a big boy, and really I just want to be the biggest boy - period. So I go around looking for bigger boys and knock them down. People like to call me a giant-slayer, which is hilarious because I'm a giant too! Anyways, I'd like to be the last remaining giant.
Question: Got it. What about something you don't like to do?
Alvar: Walking down the beach. Makes my armor rusty. Also, running is annoying. Much prefer walking and swinging my sword.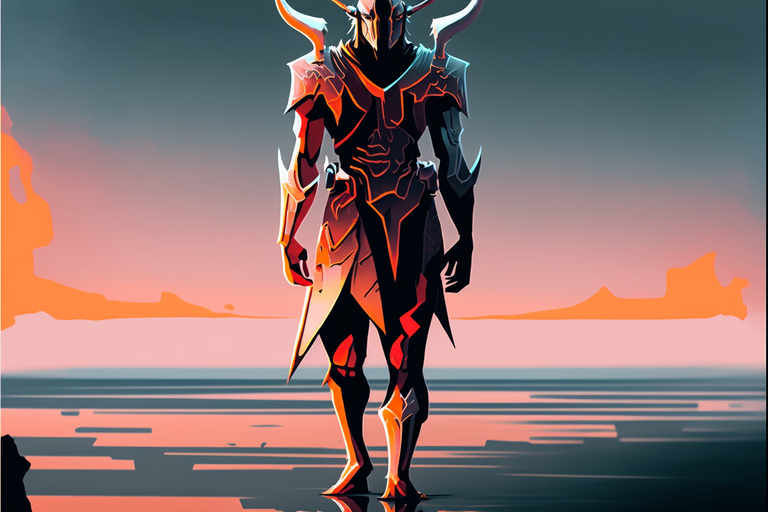 Question: If you were a superhero, which would you be?
Alvar: Well, let's start off with the obvious answer, I AM a superhero. So yeah, I'm pretty sure you meant that, we can move on. If I was another superhero, I would obviously be Batman. Brooding, lonely, completely badass. No magic powers, just him and his awesome armor. Likes to stare into the distance and makes his enemies cower before him. Clearly Batman wants to be me as well. We're bros.
Question: Who is your biggest inspiration?
Alvar: You mean other than myself? I guess I'd say Grum is up there. I like the way he fights with other big guys. But man, he's even slower than me, haha! I mean, I'm not slow, but he's slow. You know what I mean. Can we edit this out of the interview?
Question: Who are your best friends?
Alvar: Didn't I tell you I'm lonely and brooding? Anyways, nevermind, I have friends. Adelade is cool. She'll keep repairing my armor and bringing me back to life. I think she has a thing for me. Darius is cool too, likes to revive me as well. Oh and I'm a big fan of that new girl Oshuur as well. Basically anyone who revives me.
Question: Interesting. And who don't you like?
Alvar: Well, I don't like most people. But I gotta say, the person who annoys me the most is this new guy Immortalis. He is such a pain in the armor. Gets his minions to break it all off with just a flick of their finger. The other day a damn chicken broke my armor. A CHICKEN! I am NOT happy when my helmet breaks.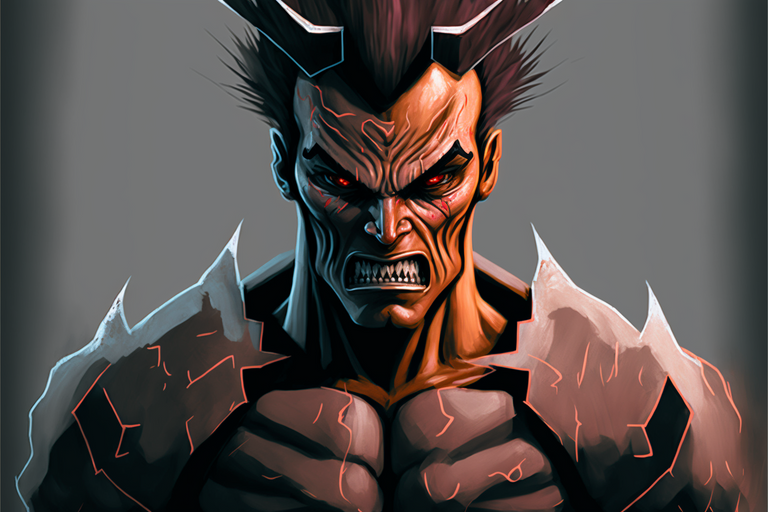 *Question: Can you show us a battle you were recently in?"
Alvar: Oh yeah, there are too many to choose from. But I'm going to showcase some humility here, and show you one where I lost. Here you'll see me and my pals Darius and Adelade who just keep reviving me - it's hilarious to watch the other guys keep having to go through my armor again and again. Getting revived doesn't sting, not even a little. Anyways, we lost but it was close, and I did a good job tanking. I'm not crying, you're crying.
Battle link: https://splinterlands.com?p=battle&id=sl_37229fd843a10fb011059504dedcdf6e&ref=bravetofu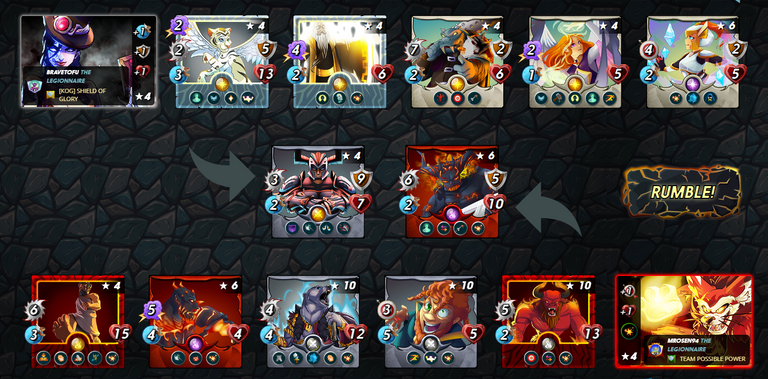 Question: Great! That's all we need. Do you have time for a glamour shot?
Alvar: Always.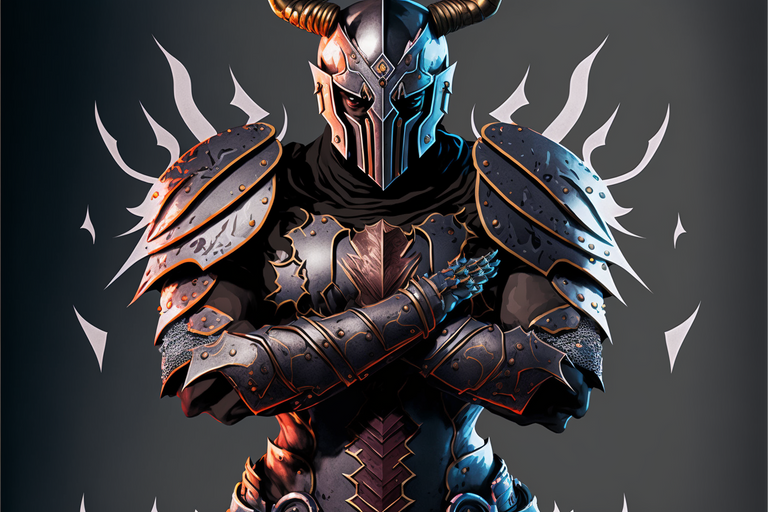 ---
---