Splinterlands Battle Diary _ MERDAALI GUARDIAN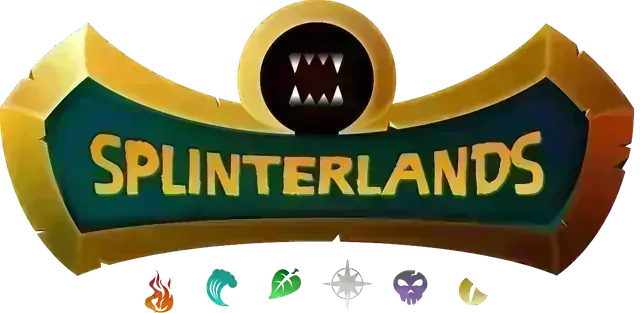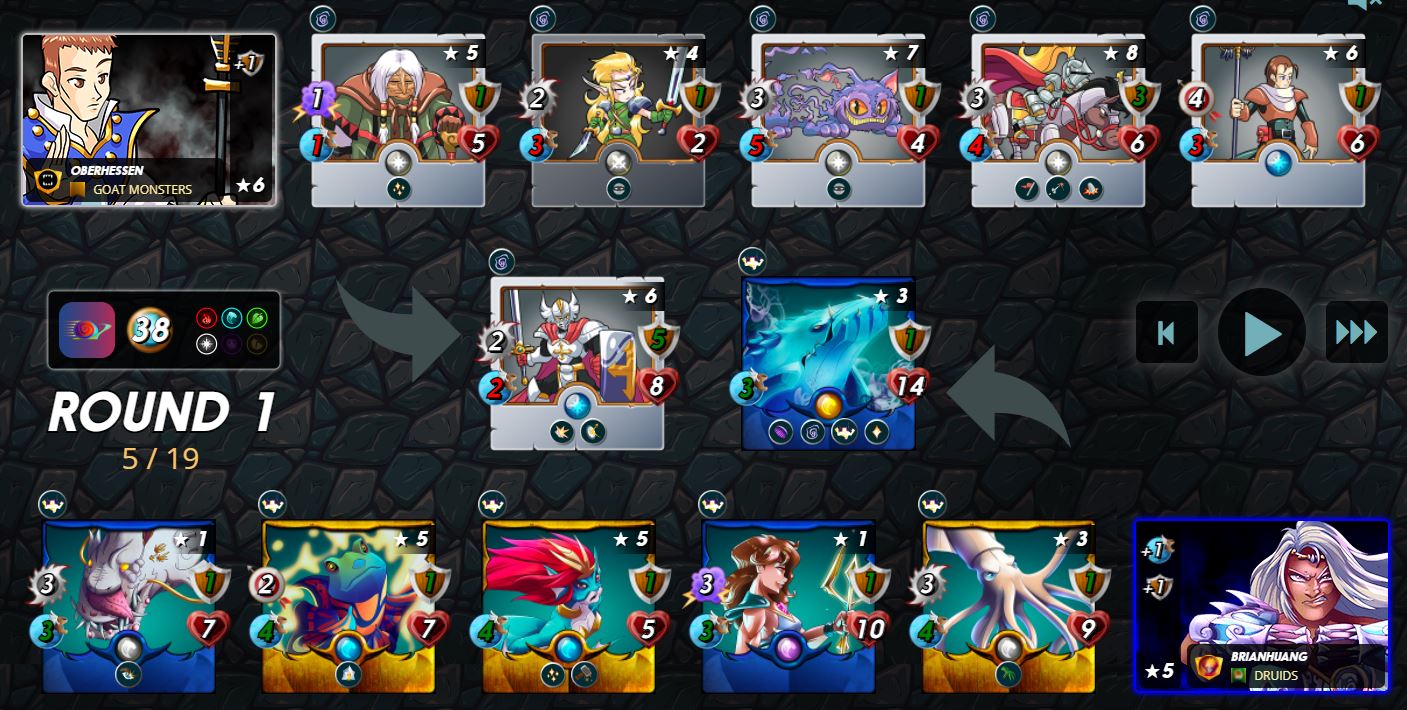 Mana Cap - 38
Game rules set「REVERSE SPEED」,choose Water Camp.
REVERSE SPEED - Monsters with the lowest Speed attack first and have the highest chance of evading attacks.
** Combat Strategy **
The maximum mana is 38, and the summoner chooses KELYA FRENDUL. This time, I plan to explore the water camp. The biggest supporter is BAAKJIRA. In addition, I will match the blood replenishing skills of ANGELIC MANDARIN and MERDAALI GUARDIAN. I hope to last until the end.
the first monster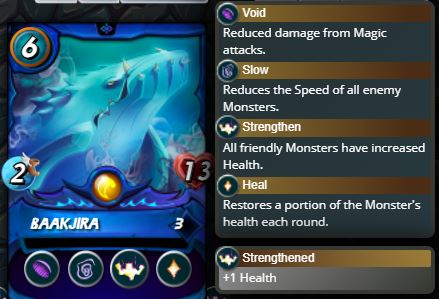 Although BAAKJIRA has no attack power, it has several super practical skills, VOID, SLOW, STRENGTHEN and HEAL skills, and the blood volume is scary, suitable for attracting firepower in front. It's a pity that SLOW has strengthened the opponent's strength in this game.
the second monster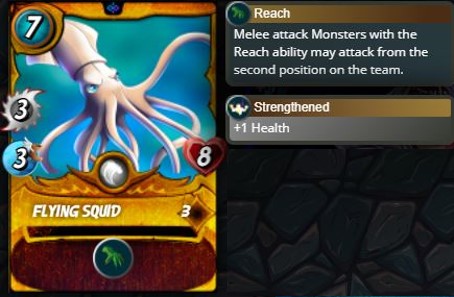 With the REACH skill, it can still attack in the second position, providing 3 points of attack damage, a good monster.
the third monster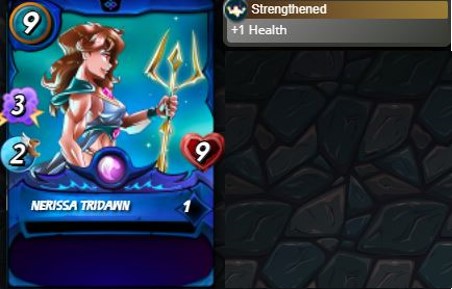 NERISSA TRIDAWN has powerful magic attack power and HP, and slow speed has also become a bonus in this round.
the fourth monster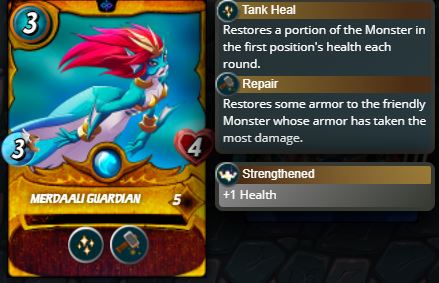 MERDAALI GUARDIAN has the Tank Heal skill, which provides greater protection on BAAKJIRA's powerful HP.
the fifth monster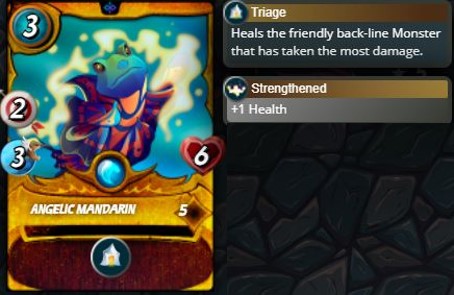 ANGELIC MANDARIN's Triage skill increases the blood supply at the rear of the team and also increases the survival rate of MERDAALI GUARDIAN. The existence of MERDAALI GUARDIAN also means that BAAKJIRA can get greater protection.
the last monster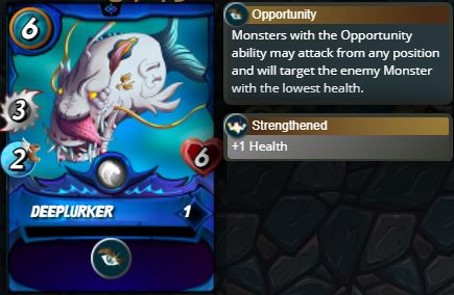 DEEPLURKER is a monster provided by the game, I haven't bought the card yet. But I think it is very powerful, the attack power is quite high, and has the opportunity skill, can attack from any position, aiming at the enemy monster with the lowest health value.
Personally, I see no problem with strategy. MERDAALI GUARDIAN worked well with BAAKJIRA and ANGELIC MANDARIN also provided a good cover for the team. Maybe you have a better opinion, you can leave a message to exchange.
Battle link
https://splinterlands.com?p=battle&id=sl_068d54e936f724e7bb55f66347960641&ref=brianhuang


Splinterlands : Play2Earn
https://splinterlands.com?ref=brianhuang


Posted Using LeoFinance Beta
---
---