Possibilus an overwhelming force!- Battle mage secrets! Ruleset: Even steven- Gold league: wild (EN/ES).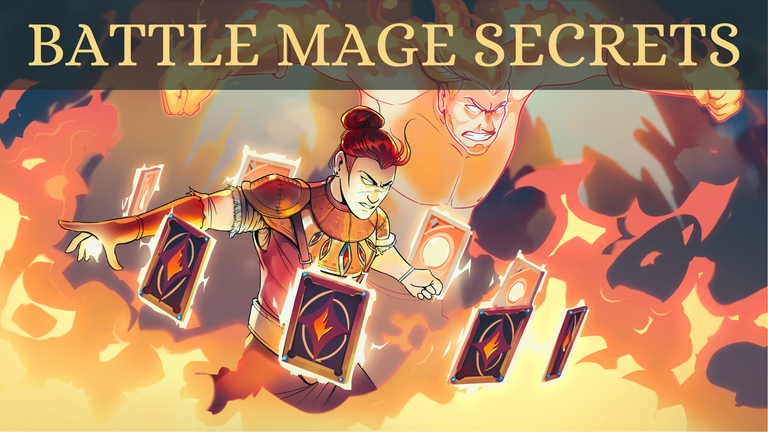 Source/Fuente: @splinterlands
---
Introduction//Introducción
Greetings to all the splinterlands and hivers community, today I come to share with you my weekly battle challenge focused on the ruleset even stevens this battle condition is certainly challenging because it drastically reduces the cards you can use in battle, so In many cases, the most suitable alternative is to use the dragon element to have a greater number of cards and, by extension, a greater number of possible alignments.
This is not always the case, it depends to a large extent on which are all the rulesets that are being applied in the game, so let's start by explaining the battle rules that corresponded to us for this combat.
Un gran saludos a toda la comunidad de splinterlands y hivers, hoy vengo a compartirles mi reto semanal de batalla en focado en el ruleset even stevens esta condición de batalla es ciertamente desafiante porque reduce drásticamente las cartas que puedes usar en la batalla, por lo que en muchos casos la alternativa más idónea es usar el elemento dragón para contar con un mayor número de cartas y por extensión un mayor numero de posibles alineaciones.

Esto no siempre es así, depende en gran medida de cuales son todas las rulesets que se están aplicando en la partida, así que comencemos explicando las reglas de batalla que nos correspondió para este combate.

🎏⚔️Rules battle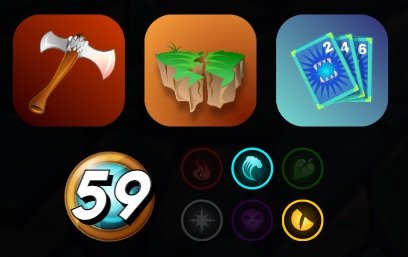 ---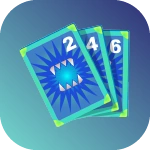 Even Steven: Only even mana cards can be used. Your options to choose cards will be halved.
Even Steven: Solo se pueden usar cartas de maná pares. Tus opciones para elegir cartas se reducirán a la mitad.
---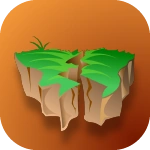 Earthquake: Monsters without flight ability will be hit with 2 melee damage after every round ends.
Earthquake: Los monstruos sin la habilidad de volar serán golpeados con 2 de daño cuerpo a cuerpo después de que termine cada ronda.
---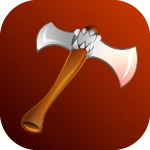 Melee Mayhem: Ataque cuerpo a cuerpo desde cualquier lugar.
Melee Mayhem: Todos los monstruos tienen la habilidad Rebirth.


🎴Cards/Cartas
🧙‍♂️Summoner/Invocador: Possibilus the wise.

With the even steven ruleset the most logical thing would be to use the dragon class, I decided to use the water element first because I have enough even cards and I also want to take advantage of the melee mayhem ruleset, therefore my summoner will be Possibilus the wise.
Gives all allied cards +2 points of life.

Confiere a todas las cartas la habilidad Trample: When a Monster with Trample hits and kills its target, it will perform another attack on the next Monster on the enemy Team.

Gives all cards the reach ability: allows melee monsters located in the second position to attack.
My strategy with this summoner will be to place cards strong enough to quickly dispatch the enemy vanguard and take advantage of trample to clear the cards that follow.
Con el set de reglas de even steven lo más lógico seria usar la clase dragon, decidi usar el elemento agua primero porque tengo bastantes cartas pares y también quiero aprovechar el set de reglas de melee mayhem, por lo tanto mi invocador será Possibilus the wise.

Otorga a todas las cartas aliadas +2 puntos de vida.

Confiere a todas las cartas la habilidad Trample: Cuando un Monstruo con Trample golpea y mata a su objetivo, realizará otro ataque al siguiente Monstruo del Equipo enemigo.

Otorga a todas las cartas la habilidad de alcance: permite atacar a los monstruos cuerpo a cuerpo ubicados en la segunda posición.

Mi estrategia con este invocador será colocar cartas lo suficientemente fuertes como para despachar rápidamente a la vanguardia enemiga y aprovechar trample para despejar las cartas que siguen.
---
👾Monsters/Monstruos: Baakjira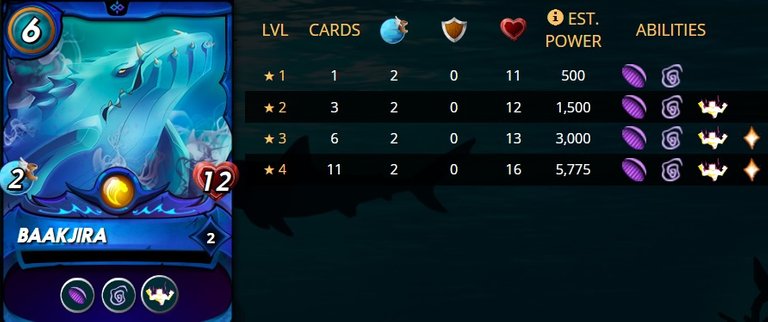 In the first position and as the main tank we will place Baakjira, this card is simply a retaining wall, it has void to resist magic attacks, slow to slow down and strengthen to give our cards even more health and so they can resist the earthquake.
En la primera posición y como tanque principal ubicaremos a Baakjira, esta carta es simplemente un muro de contención, tiene void para resistir ataques de magia, slow para ralentizar y strenghten para darle todavía más salud a nuestras cartas y que puedan resistir el terremoto.
---
👾Diemonshark.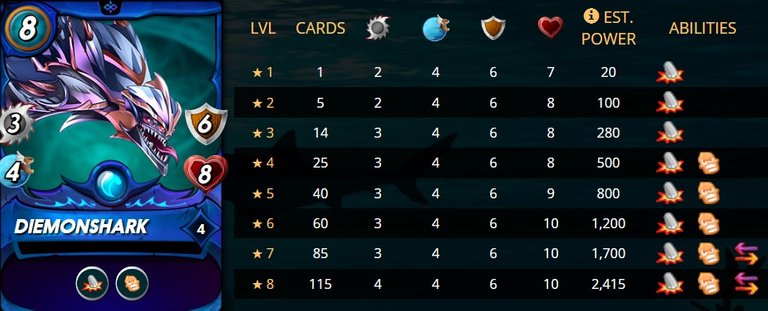 Diemonshark, it is a good tank but we will take advantage of our summoner to place it in the 2nd position, this card has a lot of life and defense in addition to having the enrage ability, if it receives direct damage to health it can significantly double its speed and damage.
Diemonshark, es un buen tanque pero aprovecharemos nuestro invocador para ubicarlo en la 2da posición, esta carta tiene muchisima vida y defensa además de contar con la habilidad enrage, si recibe daño directo a la salud puede duplicar su velocidad y daño significativamente.
---
👾Coastal sentry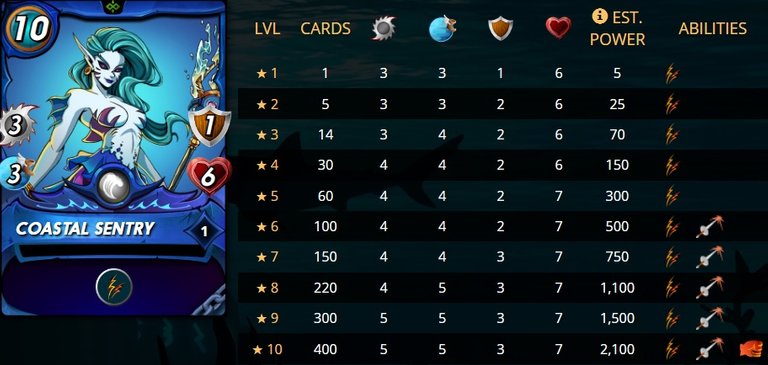 Whenever I have a battle with the melee mayhem ruleset this card is a fixed choice, currently I have it at level 4 so it inflicts 4 points of damage, it has the addition of the double strike ability and a high speed, which makes it a strategic card in combats of this type.
Siempre que tengo una batalla con el ruleset de melee mayhem esta carta es una elección fija, actualmente la tengo en nivel 4 por tanto hace 4 de daño, tiene el añadido de la habilidad double strike y una elevada velocidad, lo que la convierte en una carta estratégica en combates de este tipo.
---
👾Deeplurker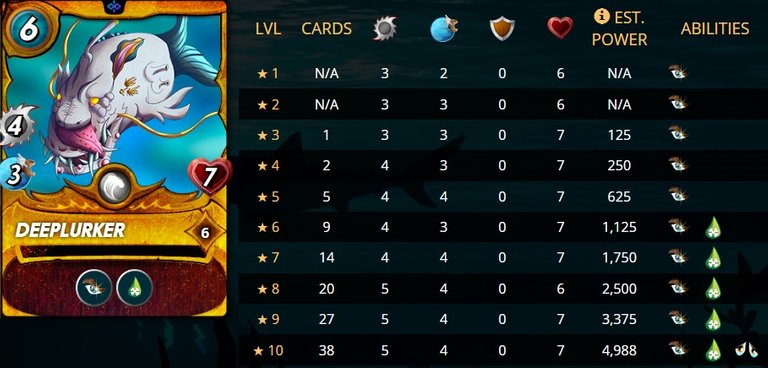 Deeplurker is a card that cannot be missing in your water deck, with an enormous amount of life, damage and speed, this card is the terror of any lineup that is devoid of defense. I currently have it at level 6 so it has the poison ability, making it even more dangerous. We will place it in the fourth position. Thus we close our offensive core: Diemonshark + Coastal sentry + Deeplurker.
Deeplurker es una carta que no puede faltar en tu mazo de agua, con una enorme cantidad de vida, daño y velocidad, esta carta es el terror de cualquier alineación que este desprovista de defensa. Actualmente la tengo en nivel 6 por lo que cuenta con la habilidad poison, haciéndola todavía más peligrosa. La ubicaremos en la cuarta posición. Cerramos así nuestro núcleo ofensivo: Diemonshark + Coastal sentry + Deeplurker.
---
👾Ruler of the seas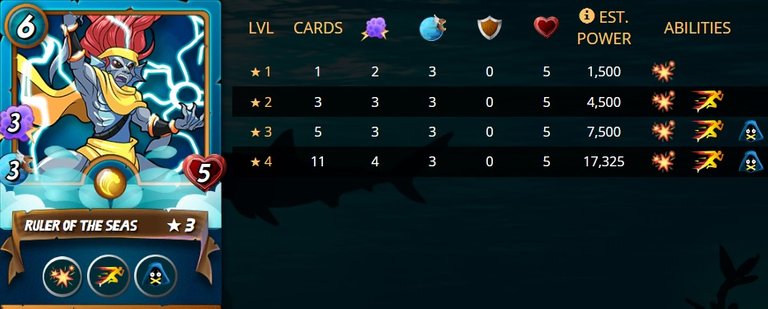 For this lineup Ruler of the seas has mainly a support function that offensively we will take advantage of its silence ability to attenuate the opposing magic damage and swiftness to increase our speed and make sure we get the first hit.
Para esta alineación Ruler of the seas tiene principalmente una función de apoyo que ofensiva aprovecharemos su habilidad silence para atenuar el daño mágico contrario y swiftness para incrementar nuestra velocidad y asegurarnos de dar el primer golpe.
---
👾Phantom of the abyss

Our last card will be Phantom of the abyss, this card has a high speed in addition to having the flying and dodge abilities, so it has a 50% evasion rate, so it has a high evasion rate, we cover our rear in this way with this card.
Nuestra última carta será Phantom of the abyss, esta carta cuenta con una alta velocidad además de tener las habilidades volar y dodge por lo que cuenta con una evasión del 50% tiene entonces una alta tasa de evasión, cubrimos de esta manera nuestra retaguardia con esta carta.

⚔️Strategy and battle lineup/Estrategia y alineación de batalla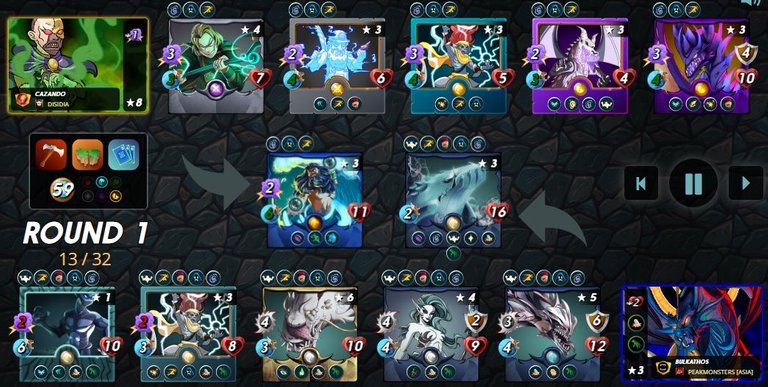 With our lineup configured, we send the battle and we are shown the enemy lineup that is of the dragon class and exclusively wizards, including a Black dragon that will slow us down, a ruler of the seas that will increase its speed and decrease our magical damage and also a Spirit miner with swiftness and blind to increase its evasion.
In short our opponent will have the initiative of this battle, luckily we also reduce his magic damage. Our chances of victory then focus on the ability of our offensive core to do enough damage from the first round. I will leave the link to the battle and explain the details in each round.
Con nuestra alineación configurada, enviamos la batalla y se nos muestra la alineación enemiga que es de la clase dragón y exclusivamente de magos entre ellos un Black dragon que nos va a ralentizar, un ruler of the seas que aumentará su velocidad y disminuirá nuestro daño mágico y también un Spirit miner con swiftness y blind para incrementar su evación.

En resumen nuestro oponente tendrá la iniciativa de esta batalla, afortunadamente nosotros también reducimos su daño mágico. Nuestras posibilidades de victoria se centran entonces en la capacidad de nuestro núcleo ofensivo de hacer el daño suficiente desde el primer round. Dejare el enlace a la batalla y explicare los detalles en cada round.

💥Link to battle // Enlace a la batalla💥
https://splinterlands.com?p=battle&id=sl_13842724ca23f0ccacc1ad611b9f7067&ref=bulkathos

⚔️Battle/Batalla⚔️
💥Round 1💥
The 1st round begins and the opponent has the initiative, the Chaos dragon hits the Diemonshark directly, activating the enrage but can only do 1 damage to the Oshanus that has the force field ability! But receives full damage from the Coastal sentry, leaving only 2 damage points. life. The round ends with the deeplurker and Ruler of the seas missing their attacks.
Comienza el 1er round y el contrario tiene la iniciativa, el Chaos dragon golpea directamente al Diemonsharkactivando el enrage pero solo puede hacerle 1 de daño al Oshanus que tiene la habilidad force field, pero recibibe el daño completo del Coastal sentry quedando en solo 2 puntos de vida. El round termina con el deeplurker y Ruler of the seas fallando sus ataques.
---
💥Round 2💥
The 2nd round begins and all the cards on the ground suffer the effect of the earthquake, the Oshanus falling immediately and the Magi of chaos takes the lead, it is weakened by the Phantom of the abyss and the massacre begins:
Diemonshark executes Magi of chaos and proceeds to dispatch the Spirit miner in a 2 for 1 offer!
Coastal sentry does the same with ruler of the seas and leaves the Black dragon at death's door.
The round ends with ruler of the seas dispatching the Black dragon and Deeplurker completely removing the Chaos dragon's shield, serving round 3 for the coup de grace.
Comienza el 2do round y todas las cartas en tierra resienten el efecto de terremoto cayendo en el acto el Oshanus y se pone al frente Magi of chaos, es debilitado por el Phantom of the abyss y comienza la masacre:

Diemonshark ejecuta a Magi of chaos y procede a despachar al Spirit miner en una oferta 2x1!
Coastal sentry hace lo mismo con ruler of the seas y deja a las puertas de la muerte al Black dragon.

El round termina con Ruler of the seas despachando al Black dragon y Deeplurker eliminando por completo el escudo del Chaos dragon, sirviendo el round 3 para el golpe de gracia.
---
💥Round 3💥
Round 3 is the end of the road for Chaos dragon, he receives the forceful attack of Diemonshark and the Phantom of abyss, Chaos dragon that survives with only 1 life point begs for a quick death, which is offered by Coastal sentry thus ending the battle .
El round 3 es el final del camino para Chaos dragon, recibe el ataque contundente de Diemonshark y el Phantom of abyss, Chaos dragon que sobrevive con solo 1 punto de vida ruega una muerte rápida, la cual es ofrecida por Coastal sentry terminando asi la batalla.

🎖️Conclusions/Conclusiones
Baakjira is the quintessential tank for the Possibilus summoner if he had the magic reflect or thorns ability it would be perfect, when you suspect that the opponent will go with a lineup of magicians this card will be your best ally.
Possibilus ensures that your lineup will be able to hold out with high odds the first turn without losing any cards, but you must make sure that the cards you are going to set have considerable damage.
Cards with the double strike ability are a priority in battles with ruleset mele mayhem, costal sentry is the best option in this aspect even at level 1 it already does terrible damage.
From the lineup that I proposed, the card that I would have replaced with a better option would be Phantom of the abyss. In this aspect, I propose 2 options:
If you have Kulu mastermind it is an element to consider, although it is an odd card so for the purpose of this battle we would not have been able to choose it, it is a card to always take into consideration.

The other option would be to use Drybone raider, this is another legendary soulbound card that is even, has the double strike ability and combines 2 types of attacks: mele and range, it would be a total of 4 attacks per turn in a single card.

Baakjira es el tanke por excelencia para el invocador Possibilus si tuviera la habilidad magic reflect o thorns sería perfecto, cuando sospeches que el contrario irá con una alineación de magos esta carta será tu mejor aliado.

Possibilus te asegura que tu alineación podrá resistir con altas probabilidades el primer turno sin que pierdan ninguna carta, pero debes asegurarte que las cartas que vayas a colocar tengan un daño considerable.

Cartas con la habilidad double strike son una prioridad en batallas con ruleset mele mayhem, costal sentry es la mejor opción en este aspecto incluso en nivel 1 ya hace un daño terrible.

De la alineación que propuse la carta que habría sustituido por una mejor opción sería Phantom of the abyss en este aspecto propongo 2 opciones:

Si cuentas con Kulu mastermind es un elemento a considerar, si bien es una carta impar por lo que para efecto de esta batalla no la habríamos podido elegir es una carta siempre a tener en consideración.

La otra opción sería usar Drybone raider esta es otra carta legendaria soulbound que es par, tiene la habilidad double strike y combina 2 tipos de ataques: melé y rango, serían un total de 4 ataque por turno en una sola carta.


I appreciate your attention if you have come this far, I also want to highlight the work of the splinterlands curators, thank you for rewarding the time and dedication of the community when creating this content.
I wish you all great rewards as the season finale approaches, good luck and a long winning streak. Greetings!
Agradezco tu atención si has llegado hasta aquí, quiero resaltar también la labor de los curarores de splinterlands, gracias por recompensar el tiempo y la dedicación de la comunidad al crear este contenido.

Les deseo grandes recompensas a todos ahora que se aproxima el final de temporada, buena suerte y larga racha de victorias. Saludos!


If you are new to splinterlands and want to get into and get to know this game you can do it at the link below:
Si eres nuevo en splinterlands y quieres adentrarte y conocer este juego puedes hacerlo en el siguiente enlace:


All images were taken from:
Todas las imagenes fueron tomadas de: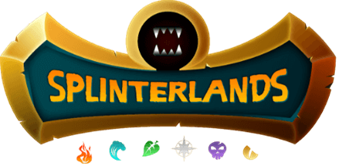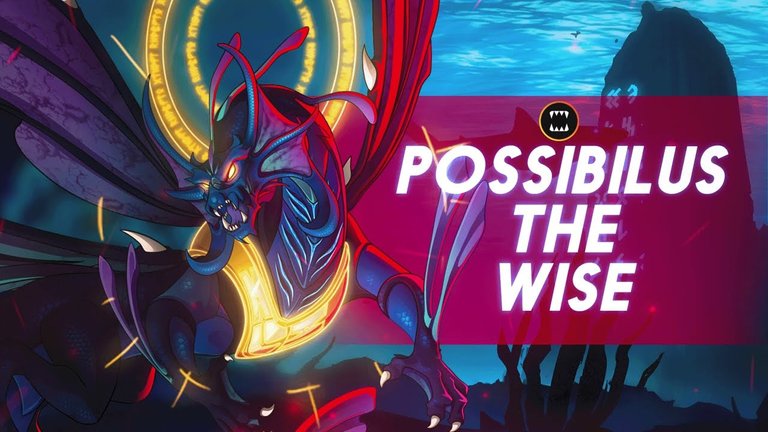 ---
---