Rune mancer Florre that dwells in the Forest of flames
Hello Splinter nerds
Happy new month! we are in the month of October, may it favor us...
I am still on the riftwatchers edition and daily i figure out the potentials of this unique monsters, few days ago i made a post about some of my favorite cards so i started using them and here i am to show you how awesome they are in battles...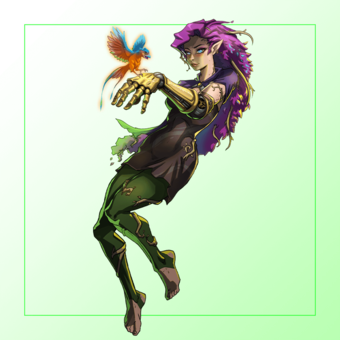 RUNEMANCER FLORRE is an earth card and seems to be the second monster with two mode of attacks in the earth splinter, the first was Oaken behemoth a dice card....Rune is better because her two mode of attack can be used at the rear so i most time use it as my last or second to last card....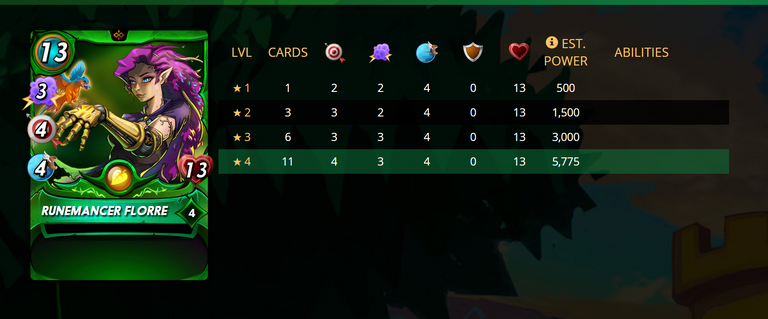 It won't die easily due to the 13 life it possess at max and the combo of her two attacks is 7! That is deadly to the opponent and i tested it in a Back to basics and noxious fume rule set, means all monsters lose their abilities and then the poison effect at each round..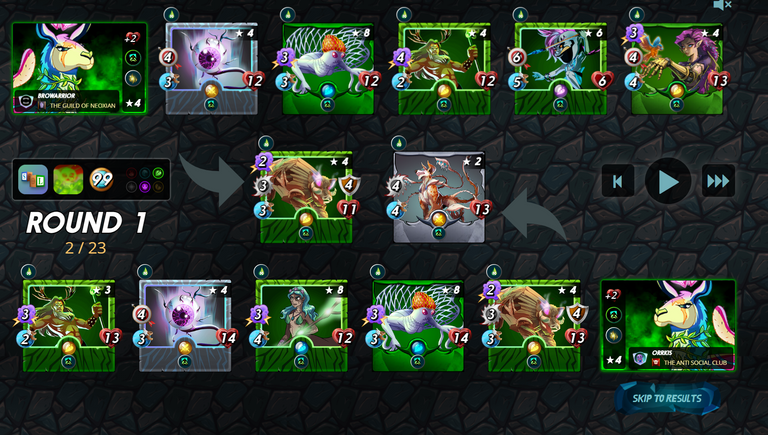 The Rune has no ability so the first rule has no effect on her but the second rule of noxious fume affect all but still she was able to counter it with her long life as it will take at least 6 rounds before the poison can kill her which is enough to terminate the opponent team...
I came with monsters with long life and good attacks, the opponent used something similar, just 2 monsters are difference and he didn't use Rune!, i guess he doesn't have it yet...
Rune help to terminate his coeurl lurker at first round and at round 3, the opponent only had 1 monster left and with the ability of the llama summoner he used, it was cleansed off the poison and his life doubled!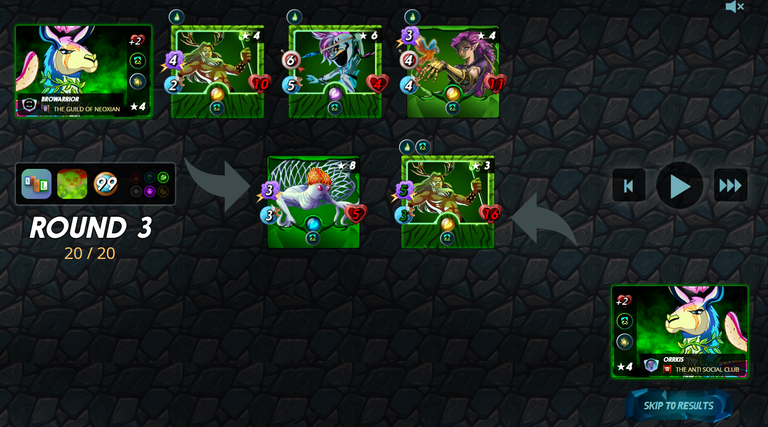 The kron did not stand a change against the four power monsters left on my team and he met his end with just a strike from each of those beast....
I was victorious and planned to use the rune more in my battles so expect my rune in favorable rules😉...


if you want to be a part of this week splinterlands weekly battle challenge, you can join from here
All pictures are gotten from splinterlands lore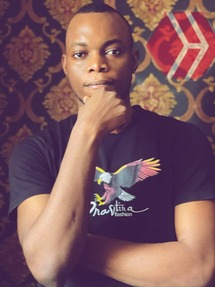 Just call me Burl.
I am a gamer, motivational speaker and a crypto enthusiast
Discord: burlarj#8326
Twitter id: burlarj1
Telegram: burlarj
God exist, i am a living testimony
Giving up is not an option, every hustler has a pay day
Don't wish for it, Make it happen



---
---