Splinterlands Giveaway Collection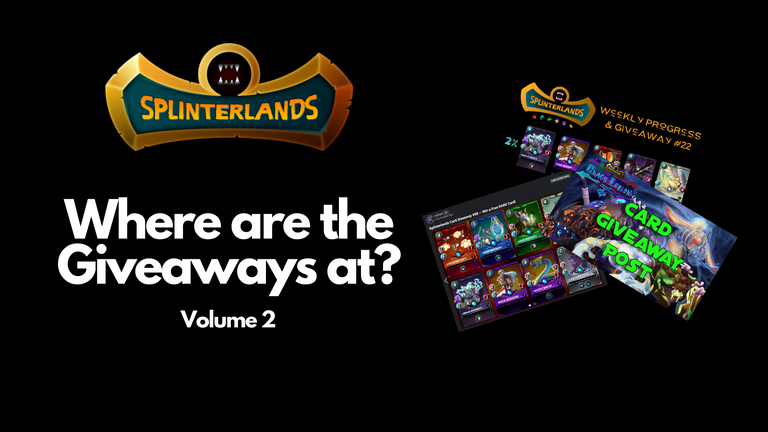 I'm addicted to giveaways. Sharing these giveaways is my excuse for spending more time than I should reading giveaway posts


Collection of Giveaways
I spend too much time reading giveaway posts. It is just too much fun logging into Splinterlands and being notified that a gift is waiting, not to mention I learn a lot about the game reading through many of the posts. So I'm going to use this as an excuse for gathering all the below giveaways. I had a least one comment last week that this was helpful so I'm going to keep it going.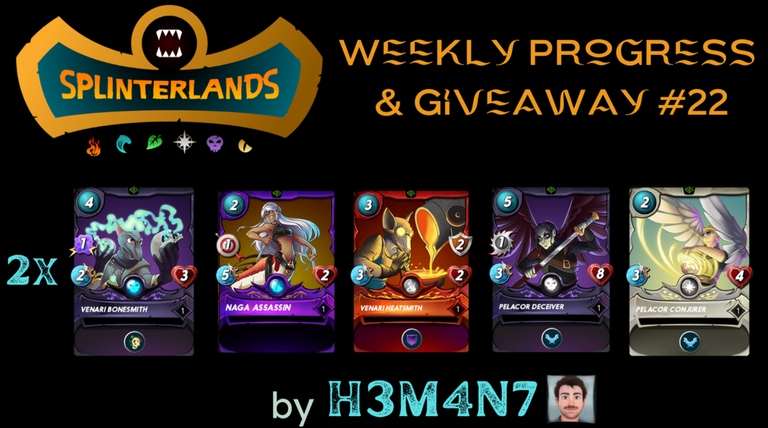 Learn Something and Win
A repeat offender from last week @h3m4n7 works on his language skills, shares last season's progress, opens some Gladius and Chaos packs and still finds time to offer a giveaway. With five total winners your odds of winning are increased.
---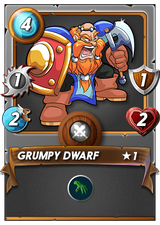 Grab a Beta Card
@noctury is offering a beta card! I was the lucky recipient of my first beta card last week thanks to this great giveaway. There is also and option to select an HSBI share. Not sure what HSBI is? Scroll through the comments and find noctury's response and link when I asked for more info
---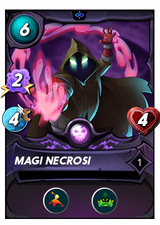 An Epic Giveaway
@theacks also wants to add an Epic card to your collection. You will need to join the Pizza Discord. If you aren't already a member, you should be 😀 Don't worry, current members aren't left out, you can add a slice of pie to your pizza box instead.
---

Life not Death
How about some life instead of death? @spryquasar is offering a Time Mage from the Life splinter. Comment your IGN and wait to see if you are the winner 👍
---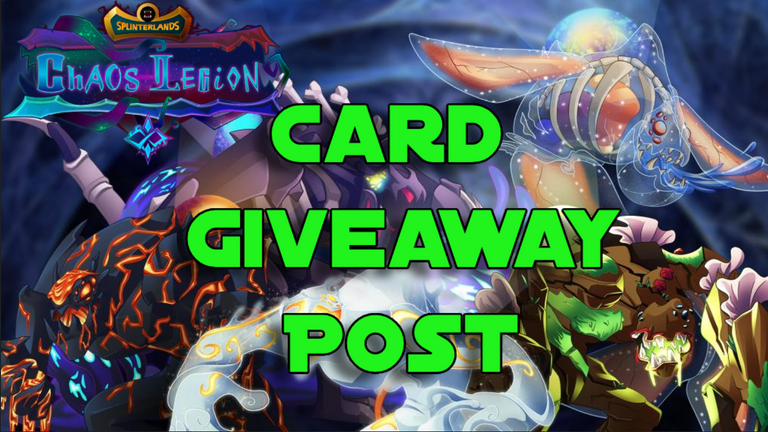 A Large Reward
Are you tired of getting destroyed by magic when using the Fire splinter? This giveaway may be just what you need. @drazeus is offering a Tusk the Wide which has the Void ability.
---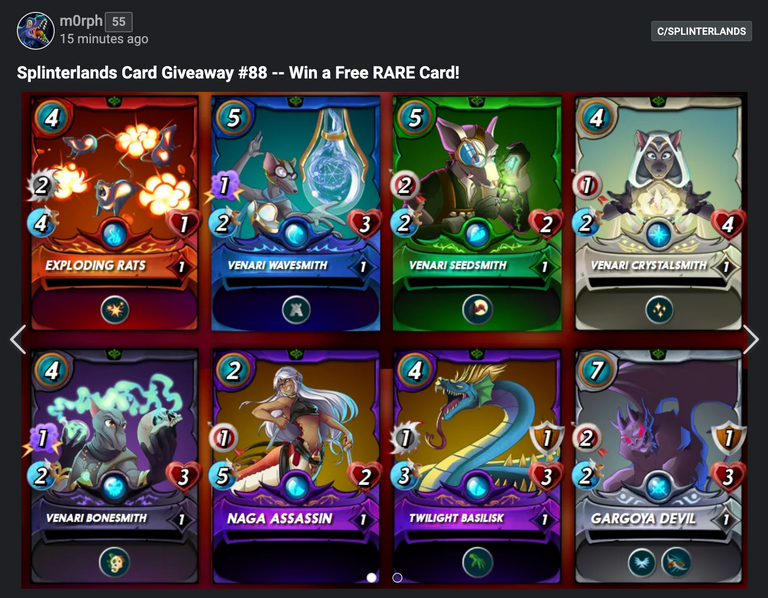 Choose a Rare
Commons are great, but rare cards are better 😀 @m0rph has a choice of one of eight rare cards up for grabs. Each one of these cards can be deadly when played at the right time.
---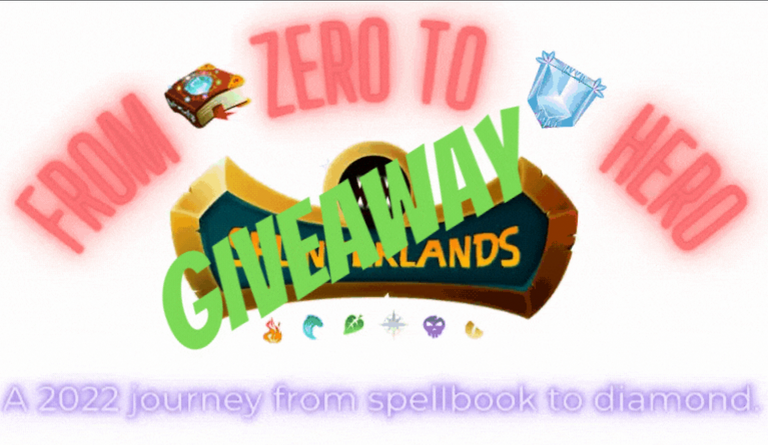 Follow Another's Progress
@zero2hero1 has lofty goals this year. Follow along every day, guess their daily haul total and you can walk away with your choice of card each day.

SELF PROMOTION ZONE
My Recent Posts:
🎁
Check Out Giveaway #3 for a Chance at Gold
- My latest giveaway with a chance for a gold foil card.
⚔️ Life is Hard When Your Name is Chaos - Sharing a few battles against Chaos Knight. This was my first post with a video of some play by play for one of the battles.
💡 Thursday Silly Splinterlands Tip - A quick tip for finding Splinterlands card images
🥽 Splinterlands - Read This Before You Dive in Head First - Some resources I wish I had found sooner when I started playing Splinterlands
🔚 End of Season Recap - Recap of my previous Splinterlands season.
---
Credits:
Thumbnail created by me using Canva
Thanks for reading!
If you are not yet playing Splinterlands, give it a go here!
---
---