Splinterlands share your battle — Supply Runner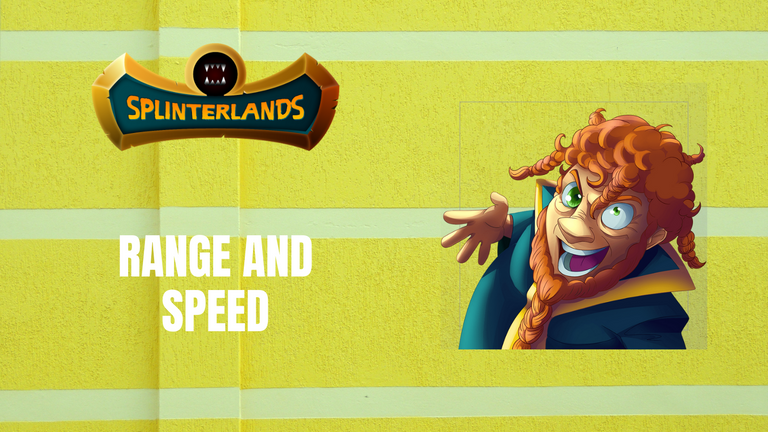 Splinterlands share your battle — Supply Runner


Tough to Get Going
I struggled this week to get the creative juices flowing for this week's share your battle. I own a copy of Supply Runner, but he doesn't often fit in with my typical battle strategy. Looking deeper at the card it's big strength comes at level five with the Swiftness ability. I don't currently own a summoner above level three. Without renting this means Supply Runner's greatest strength is not an option in my standard gameplay.
I went to Peakmonsters and searched for cards with the Swiftness ability that might be a suitable substitute. TI found two cards that are playable with cards I own; Brownie and Spirit Miner. I rented a Brownie to test it out, but with one attack and one health it became a filler card that I was forcing into play but not really serving a great purpose. Spirit Miner has more play options with a magic attack, but as a Legendary at $30 per BCX it doesn't fit into my budget.

Not All About Speed
With neither of the substitute options giving me much to discuss I delved deeper into the range attack. Supply Runner's range attack synergizes well with General Sloan's plus one range damage buff. Life isn't my most played splinter, but I did recently take advantage of falling prices and upgraded to a Level two General Sloan and finished my set of Fiends with Soul Fiend. I haven't yet upgraded my Life commons, but with my upgraded Neutrals, Fiend and Sloan I dove into seeing what I could do with Supply Runner.

The Battle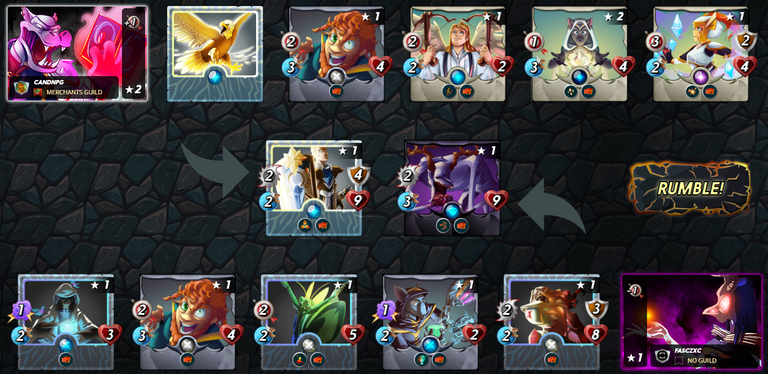 Click to follow the full battle

Strategy
After deciding to go with General Sloan I wanted to take advantage of the plus one range buff as much as possible. One aspect of a range heavy team that drives me crazy is watching one of the range cards become promoted to the first position. To prevent that from happening as long as possible I choose a melee tank as well as a melee card with reach in the second position. Were odd cards not off the table I would likely have replaced Luminous Eagle in the second position with Djinn Renova. Her magic attack could still strike from the first position and the Strengthen ability would add a health to each card.
I could have chosen magi of Chaos, but my hope was that Eagle's flight ability could lead to some extra misses up front and delay my range attackers from being promoted to the front. (That Swiftness ability could have helped even further 😀) Behind that it was just a matter of selecting my range cards with the ability to deal the most damage.
Supply Runner — The star of the show and able to deal two base range damage
Pelecaor Abelest — Double Strike is one of my favorite abelites. The squishiness of this card is the reason I placed it in the middle of the pack. I have to hope my opponent doesn't play a snipe card. Note: this is one of the great benefits of the Taunt ability that Shiledbearer brings. The more shots that can be diverted from Abelest, the better!
Venari Crystalsmith — It might only have a base one range damage, but tank heal will hopefully keep the tank going an extra round or two.
Prismologist — Three base damage, Blast and two armor. A great rear tank and damage dealer.

How did it Go?
About as well as a battle can go. It isn't often that I don't lose a card in battle. Supply Runner's two damage was nice, but with my opponent choosing Contessa with a range debuff, there were other options that would have been a better play.
Supply Runner will be a very situational choice for my gameplay until I get to the level of being able to take advantage of his Swiftness ability. When that becomes and option I am excite to have a Neutral, two damage range card with the ability to increase my entire team's speed on my side.
---
🐲 START PLAYING SPLINTERLANDS 🐲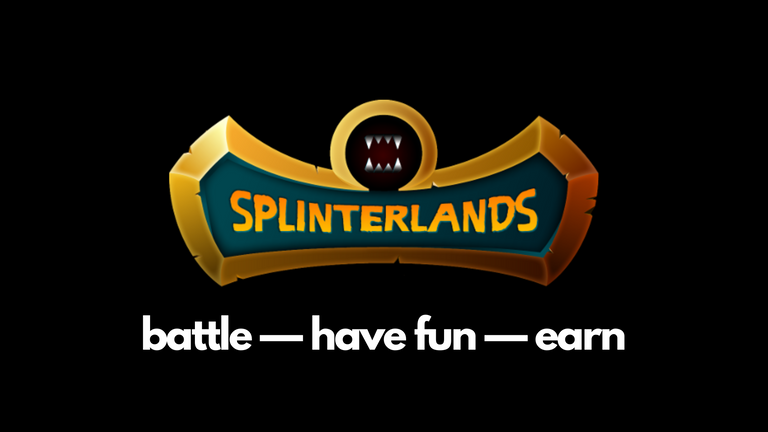 🐲 Splinterlands 🐲
---
Credits:
Card Images property of Splinterlands
Thumbnail created by me at Canva
Thanks for reading!
---
---